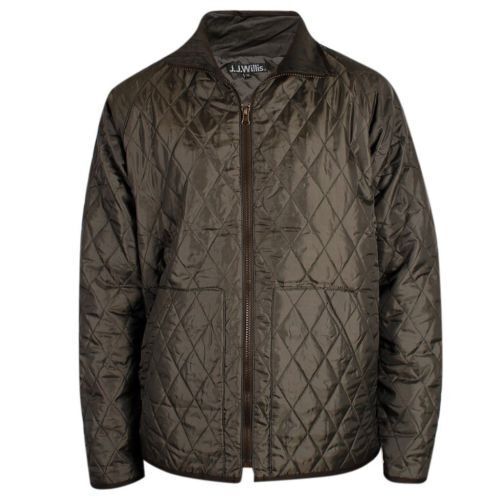 Throughout the year, hunting is a favoured hobby and even profession by thousands of men and women. However, one of the first rules and priorities of successful hunting is to always be prepared. Skilled hunters are clearly aware that the quality of the clothing that they wear while hunting plays a significant role in their overall success, regardless of where or what they are hunting.
Instead of paying full retail prices, there are many people that enjoy saving a lot of money by purchasing used hunting clothing. There is an abundance of these items on such online websites as eBay. Shopping for these items, though, can quickly become frustrating and overwhelming for any potential buyer. Fortunately, eBay has developed this buyer's guide to help you to make that entire process much easier to handle.
Determine the Purpose of the Purchase
One of the first things that a shopper should do before rushing out to the find the best deals on used hunting clothing is determine the purpose for their upcoming purchase. Many people are interested in buying used hunting clothing for a wide variety of different reasons. It is important to keep in mind, though, that these reasons are what separate one shopper from the next.
By examining the purpose that applies in your particular situation, you will be able to save time and money throughout the overall shopping experience. Some of the reasons why people decide to buy hunting clothing include such things as they need hunting clothing:
* To wear as casual outerwear during colder seasons
* To wear as casual, comfortable clothing (not for actual hunting)
* To wear during occasional amateur hunting hobby sessions
* To wear during professional hunting seasons throughout the year
As can be seen from the listing above, identifying the purpose of the purchase is where many shoppers will reach the inevitable fork in the road of their shopping experience. Regardless of the step that he or she decides to take next, they will be led down a different road than many of the other shoppers that made different choices.
For instance, a shopper that simply enjoys the comfort of the clothing may not need to purchase blaze clothing and will more than likely stay away from certain shades and colours of camouflage clothing all together. Both of these options will draw unnecessary attention if they are just casually worn out in public and there are many other comfortable, more fashionable options that are available.
However, on the other hand, a professional hunter will need to stay away from those highly fashionable options, because their main focus for purchasing used hunting clothing is going to be based on function instead of fashion.
How to Choose Between Camouflage and Blaze
When it comes to making the choice between purchasing camouflage and blaze clothing, this is primarily going to be a decision that is made by actual hunters. As mentioned earlier, casual shoppers that are simply searching for comfortable and fashionable clothing options will have a much easier time with this particular decision.
TYPE OF SHOPPER

CAMOUFLAGE

BLAZE

CASUAL AND FASHIONABLE SHOPPERS

* Highly recommended option

* Shopper tends to stay away from extreme colour shadings

* Too dark or too light camouflage shadings draw too much attention and are not very fashionable

* Moderate camouflage is trendy and acceptable for casual, daily wear

* Not recommended at all

* Most shoppers avoid blaze hunting clothing because of the style, design and colouring

* Primarily designed for hunting purposes; allows hunters to easily detect other hunters

* Draws too much attention; not very fashionable

* This type of shopper will usually choose camouflage over blaze in every possible scenario
Therefore, it is clear why the decision between camouflage and blaze clothing would primarily be one that is made by people that actually do intend to go hunting either as a hobby or a profession.
One of the common misconceptions and overall misunderstandings when it comes to this part of the shopping process is that the average hunter is only going to need one or the other. That is not true at all. It is important to remember that camouflage and blaze clothing are similar to two pieces that belong to the same puzzle. They serve different purposes but are both necessary in order for the hunting collection to be complete.
| | | |
| --- | --- | --- |
| TYPE OF CLOTHING | PURPOSE | BUYING TIPS |
| CAMOUFLAGE | * Camouflage clothing allows hunters to remain undetected by their prey | * Make sure that the pattern and colour shading that is chosen matches the specific type of hunting |
| BLAZE | * Blaze clothing allows hunters to remain detected and highly visible by other hunters within the same area | * All hunters should invest in some blaze clothing, regardless if it is required or not |
Research Applicable Hunting Laws
After identifying the purpose and deciding whether to go with camouflage or blaze clothing, the next step for most buyers that are shopping for any type of hunting clothing is to research the hunting laws that apply within their specific area. This is an important step to complete regardless if the clothing that is being considered for purchase is new or used.
In most countries around the world, there is a collection of detailed hunting laws that are in place for a variety of different reasons.
Hunting laws are created and must be followed closely in order to:
* Control the overall hunting experience with boundaries
* Make all hunters, professional and amateur, aware of the area's limitations
* Keep all people safe and protected while they are hunting
* Minimise the risk of fatal shootings and attacks among hunters
* Protect any endangered species that might already be present in the area
* Prevent extinction and endangerment of additional species
While the vast majority of hunting laws primarily focus on the type of game that can be hunted and the overall sport itself, there are several key laws that specifically focus on the type of hunting clothing that is worn in most countries. For example, you might be violating some of these laws simply by refusing to wear a sufficient amount of blaze clothing. The different types of hunting clothing that are available include such items as:
* Hunting Tops (including shirts, hoodies, pullovers, and splice tops)
* Hunting Bottoms (including trousers, jeans, and bibs)
* Hunting Top Outerwear (including jackets , coats, and vests)
* Scent Control Clothing (used to keep human odors undetected by prey)
* Rainwear
* Blaze Clothing
Carefully study the hunting laws that apply to your specific area to make sure that you invest in the proper hunting clothing and know exactly what you are required to do and wear before, during and after each hunting experience.
Conclusion
Hunting clothing is a necessity for all hunters to have readily available and can also be a fashionable option for people that just enjoy the comfort and stylish designs of these items. There is a wide variety of clothing options that can be chosen from by the average shopper. Purchasing these products new, however, can quickly become very expensive. The most cost-effective approach would be to invest in used hunting clothing that can be purchased from popular online websites, such as eBay. Before making any purchases, however, follow the steps of this guide closely to make sure that you truly know what to look for and get all of the hunting clothing, gear and equipment that you need to be fully prepared and effective out in the field.