With Quinny Buzz strollers, you and your young child can enjoy the outdoors easily, especially in the urban environment, as the company focuses its designs on the city. The strollers adapt well to a bustling lifestyle and glide effortlessly over bumps and other urban obstacles.
About the Quinny Buzz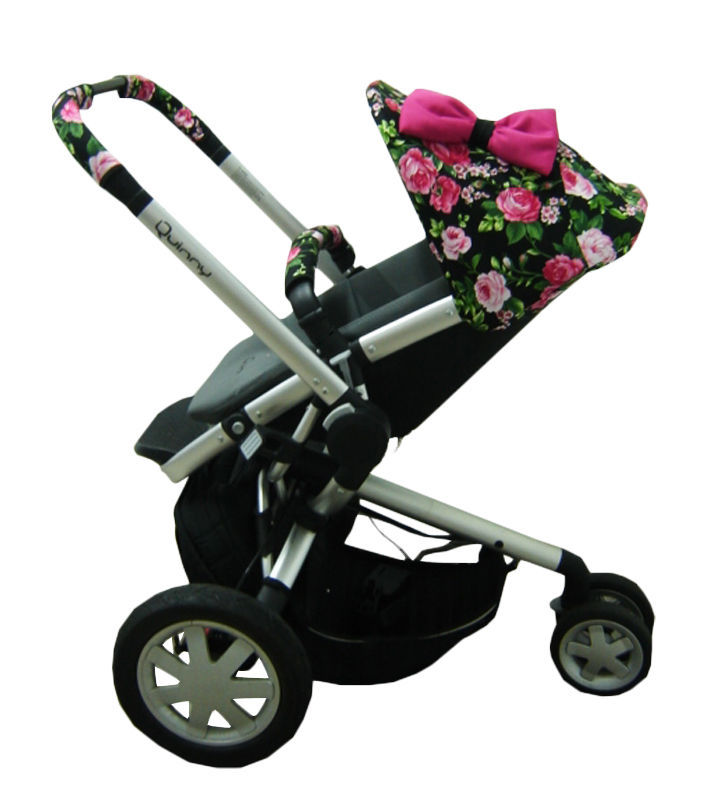 Quinny has produced many different prams and pushchairs over the years. The Buzz stroller that entered the market in 2004 marked a whole new era for the company because it began a focus on urban environments. The Buzz model introduced the unfolding system and shook up the stroller market with its futuristic and stylish design. Quinny Buzz is suitable for both carrycots and car seats and for children up to four years old, weighing up to 17 kilograms. The Quinny Buzz is a three-in-one travel system and is compatible with the Maxi-Cosi infant carrier, allowing you to smoothly transition from stroller to car or vice versa. You recline the seat, so the baby can sleep, and in the upright position, you can use it once the child gets older and starts sitting up. In addition, you can turn the seat around with one simple move, choosing whether you want the child to face you or the world.
Features of the Quinny Buzz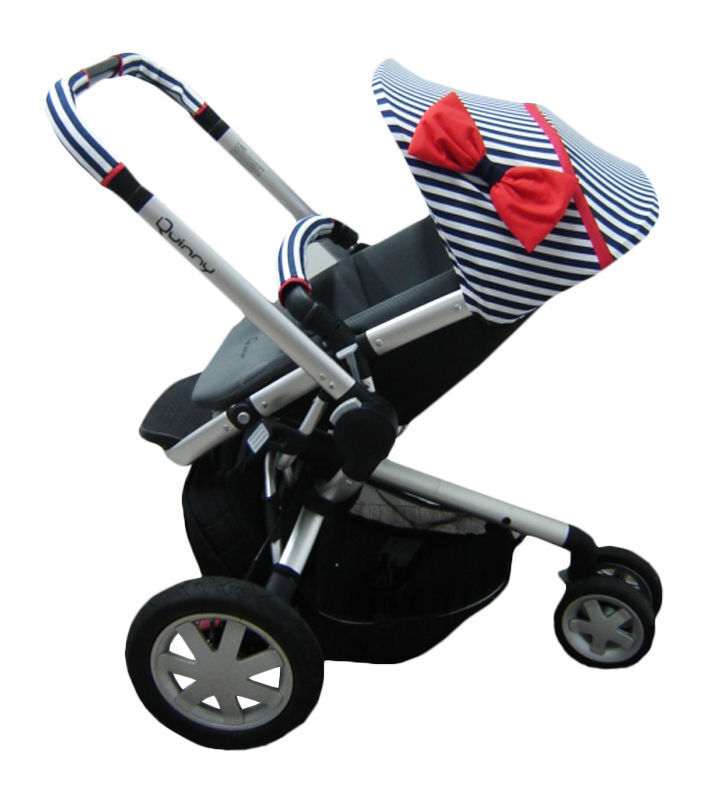 The company itself considers the Buzz model to be the practical one. Thanks to many functional features, this is true. Quinny Buzz comes with an adjustable push bar, so you can choose the proper height. Wheel suspensions absorb all the bumps on the road, providing a smooth stroll. The swivel front wheel allows it to manoeuvre effortlessly, but you can also lock it when on rough terrain. The detachable wheels make the stroller quite compact when you fold it, and you can easily store it in the back of your car or at home. Your child feels comfortable when napping thanks to the adjustable footrest and soft cushion. The seat cover is dirt- and water-repellent, so there is no need to worry about spills or rain. Under the seat, the Buzz has an easily accessible shopping basket that accommodates up to 5 kilograms of groceries.
Common Quinny Buzz Accessories
Although the Quinny Buzz is already quite multifunctional and complete, you could add other accessories. Common add-ons in the package include the shopping basket, rain cover, sun canopy, and adjusters, while you could also add a fourth wheel to the front, cupholder, and tyres suitable for all kinds of terrains.