Not only a highly coveted fashion accessory, Ray-Ban sunglasses also serve a more practical purpose of protecting the wearer's eyes from the damaging effects of the sun's UV rays. Renowned for their durability, quality, and style, these designer sunglasses come in a wide array of colours and designs. Shop the look on eBay for inspiration on ways to wear Ray-Ban sunglasses.
Frames
Whether it be men's or women's Ray-Ban sunglasses, this eyewear varies according to frame type. While nylon frames are lightweight and flexible, metal frames are more rigid. Ray-Ban frames may surround the lens completely, go around only half of the lens, or be absent in frameless models. Ray-Ban aviator sunglasses have a streamlined look and wide, tinted lenses, while Ray-Ban Wayfarers create a classic, iconic look with their thick, square frames.
Lenses
Lenses should clear the wearer's line of sight and prevent any blurred vision often associated with varying light conditions. In order to best accomplish this, Ray-Ban lenses come in a wide array of colours, each catering to a specific situation. Red, grey, green, and brown lenses minimize colour distortion and best suit driving. Conversely, yellow lenses provide better contrast enhancement and are optimal for water sports.
Polarised Lenses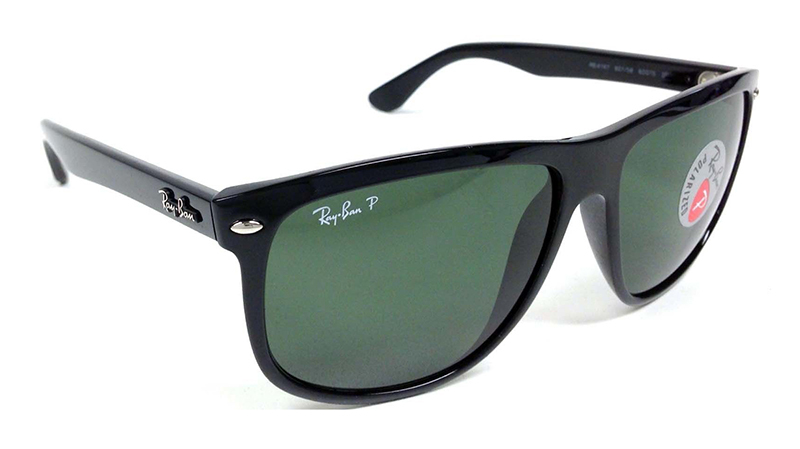 Lenses may be polarised in order to reduce glare, which is especially distracting on flat surfaces, such as water, snow, or glass. When light reflects off these surfaces, the bright spots produced can hinder visibility. Ray-Ban polarised sunglasses therefore work well for men or women who enjoy water skiing or snow skiing.
UV Protection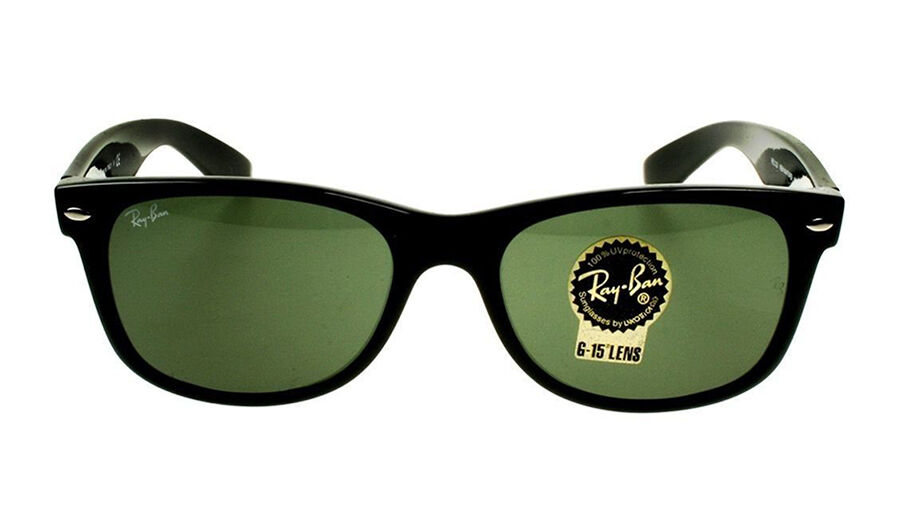 A good pair of Ray-Ban sunglasses offers the wearer UV protection, blocking out all of the sun's harmful rays. The level of protection ranges between glasses, but for optimal coverage, buyers should look for sunglasses that offer 100 percent UVA and UVB protection. Cataracts and other eye problems can stem from long-term exposure to UVA and UVB rays.
Mirrored Lenses and Gradient Lenses
Mirrored lenses contain a reflective optical coating, which causes the lenses to look like mirrors. These coatings come in various colours and limit the amount of light that enters the wearer's eyes. They may cause a slight brown or grey tint to the wearer's vision. Mirrored lenses are ideal for sand, water, and snow conditions. They are also useful in higher altitudes. In addition, look for Ray-Ban sunglasses that feature gradient lenses — those tinted from the top down, with the top of the lens containing the darkest tint. They are ideal for driving, as they screen the eyes from overhead sunlight, while allowing light to enter through the bottom of the lens so the wearer can still see the road.