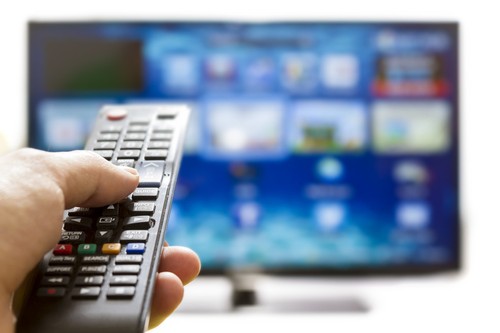 Recording a television programme generally requires the use of an HDD recorder. This type of electronic unit is also sometimes called a PVR (personal video recorder), or a DVR, which is also known as a digital video recorder. These devices digitally record television programmes to a hard drive, which are then easily accessed by the owner for later viewing. DVRs are purchased on their own, but many broadcasting networks also rent DVRs to their consumers. One is able to find DVRs at most home electronics retailers, however, websites such as eBay offers a large assortment of DVRs at cheaper prices than such retailers.
A DVR is oftentimes quite costly, whether a person rents one from his or her broadcaster or purchases one independently; sometimes costing over a thousand pounds. When looking for a DVR, a shopper should make sure to select a unit with the appropriate connectivity type for the television, which records at the appropriate resolution, which has a roomy hard drive, and which also features one's desired additional options.
HDD Recorder Connection Types
A shopper should always inspect the types of connections available into his or her television set and cable box before purchasing an HDD recorder. The most common types of connections available in HDD recorders are coaxial, HDMI, AVI, and USB varieties. Not all HDD recorders come with all of the cables necessary to connect it to one's home theatre setup, so a shopper should also research how much these cables cost.
Coaxial HDD Recorders
Coaxial HDD recorders access television programme feeds via a coaxial cable, but may use other types of cables to transfer the feeds to one's television. Coaxial cables and coaxial connections, however, are also rather archaic in terms of home video and audio systems, and are being phased out by manufacturers. This means that a buyer may find that a coaxial HDD recorder is cheaper than any other variety, but that the longevity of the unit may not be very long as one updates his or her other equipment.
HDMI HDD Recorders
HDMI HDD recorders are among the most expensive options, because they are meant to record and send signals in HD format. For this reason, HDMI cables are also among the most expensive cable type. However, because of their use of high-end technology, a shopper is likely to find that the useful lifespan of an HDMI HDD recorder may be substantially longer than that of other varieties.
AVI HDD Recorders
AVI HDD recorders interface to boxes of broadcasters and televisions using AVI cables. Because AVI cables do not transmit audio, this poses a dilemma for an individual who obtains audio from his or her television. However, it can be a benefit for one with detached speakers which access audio directly from the broadcaster's box.
USB HDD Recorders
USB HDD recorders are able to plug into USB outlets using USB cables, meaning that they can also be used to interface and record from computers. USB cables are also relatively cheap, making this a good option for an individual who is computer-savvy and wants the most for his or her money.
HDD Recorder Resolutions
HDD recorders are available in many resolutions. One should select an HDD recorder which plays and records in at least the maximum resolution which his or her television provider broadcasts, and which the television can appropriately display. Otherwise, the video may suffer from distortions or may not appear at all. Refer to the chart below for common recorder resolutions.
| Resolution | Size |
| --- | --- |
| 480i or 640x480 pixels | S |
| 720p, or 1280x720 pixels | M |
| 1080p, or 1920x1080 pixels | L |
High-definition resolution can only be broadcast or viewed with a television also rated for high-definition. Only those television resolution sizes ending in 'p' (which stands for pixels) can broadcast high-definition video.
HDD Recorder Hard Drive Capacity
HDD recorder hard drive capacity determines how many files of what size an individual can save to the drive. Generally, one should aim for the largest hard drive capacity which is in his or her budget, as small hard drives are easily filled to capacity. HDD recorder hard drives are generally measured in size using gigabytes (GB), the same measurement which is used on computer hard drives. Consult the chart below for the common hard drive sizes.
Hard Drive Size
Less than 100 GB
100 - 250 GB
250 - 500 GB
500 - 750 GB
Hard drives less than 20 GB in size may get filled with just a few movies, so a buyer may want to continue saving for a better model if he or she can only afford units with less than 100 GB. Units with more than 1,000 GB are available, but are oftentimes prohibitively expensive.
Available HDD Recorder Options
Some HDD recorders are fitted with more options than others. These options vary by brand and price bracket, and may include extras such as Freeview capability, remote controls, twin tuners, live rewind capabilities, front and rear end drives, and electronic programme guides.
Freeview Capability
Freeview is the UK's free public broadcasting network, and many HDD recorders are programmed to work seamlessly with Freeview software and hardware from installation to operation. However, this is not true of all HDD recording units, and before making the plunge and purchasing an HDD recorder, one may want to double-check to ensure it features Freeview capability.
Remote Control
Though many HDD recorders are packaged with remote controls, not all are, and particularly this may be true of aftermarket models. Some HDD recorders even feature universal remote controls, which are used to operate one's television or broadcaster box in addition to the recorder itself. However, many aftermarket manufacturers produce remote controls which can be programmed to work well with HDD recorders.
Twin Tuners
An HDD recorder with twin tuners allows the user to watch one television programme while recording another airing at the same time. This eliminates the hassle of choosing between two programmes airing at the same time, and generally does not impact the playback quality of either programme.
Live Rewind Capability
Some HDD recorders are outfitted with the capability of rewinding a live television signal. Though this feature can only be used for a few short minutes, an individual who enjoys live events may find it invaluable. HDD recorders with this option are generally more expensive than those which do not feature it, though it is gradually becoming more common.
Front and Rear End Drives
Some high-end HDD recorders and SVRs have a combination of front end and rear end drivers. This means that the HDD recorder saves programmes in either a short-term storage area or a long-term storage area. Since many HDD recorders automatically prompt the user to dump old files, this is very helpful for a user who prefers to save some programmes for longer periods.
Electronic Programme Guide
Most, but not all HDD recorders are outfitted with the capability of displaying electronic playing guides. This means that with the touch of a button, a user is able to view which programmes are meant to be aired. Some electronic programme guides can only show the user the programme plan for up to one week in the future, while others only go so far as to show up to 24 hours into the future.
Buying an HDD Recorder on eBay
Buying a DVR on eBay is simple enough and easy, even for those who have never shopped online. First, go to either the eBay homepage or any of eBay's internal pages. Find the search bar located there, and click on it. Type in the words or phrase which describe the DVR best suited to your needs. Some good examples are "Sony SVR", and "HDD recorder with remote control". Making your search fairly general is likely to increase the amount of listings your search returns. When you have finished typing, press enter. Doing so pulls up a list of all the items which match your search description.
If you have any questions about a particular item beyond what is mentioned in the listing, there is an easy way to communicate directly with an item's seller. Simply click the "Ask a question" link which is found on the item's listing page.
Conclusion
Recording television programmes requires that an individual purchase a piece of electronic equipment programmed and outfitted to accomplish this task. Known by a myriad of other names, such as HDD recorders, SVRs, and DVRs, these machines vary greatly in cost. Many broadcasting companies also allow their subscribers to rent such machines from them for a monthly price. The most important decision for a shopper to make is the connection type of his or her HDD recorder, as it would be a shame for one to purchase an HDD recorder only to find it cannot connect to the broadcaster box or television. Selecting what resolution, hard drive capacity, and options are also must-do steps.
Whatever type of HDD recorder one decides to purchase, a shopper may want to consider shying away from traditional electronics retail venues. Websites such as eBay often allow a shopper to purchase a high-end television recording machine at a significantly cheaper price.