With the wide selection of Acer Aspire laptop parts available, you can repair your own laptop with relative ease. You can find replacement Acer Aspire laptop parts on eBay. Before you shop, learn how to find laptop repair information and how to buy replacement parts. Know what basic guidelines to follow when repairing your laptop to keep you and your computer safe.
How to Find Acer Aspire Laptop Repair Guides
Acer Aspire laptop repair guides are readily available online. Search using the specific model of your laptop, such as Acer Aspire One, Acer Aspire 5315, or Acer Aspire 6920. Look for guides that include photos of each step in the repair process. Guides with photos simplify the process of identifying various components, especially if you do not know their proper names. Common repairs include keyboard and LCD screen replacements, which are typically simple and require the removal of an old component and the installation of a new one. If you cannot find a guide for your particular laptop model, opt for a guide that explains repairs to a laptop similar to yours. For example, the Acer Aspire 5750 is similar to the 5750G and 7750G.
How to Buy Replacement Acer Aspire Laptop Parts

Due to the popularity of Acer Aspire laptops, replacement parts are plentiful. Search for parts according to your specific laptop model. In addition to new parts, you can choose from used and refurbished parts. Used parts are affordable, and although they may show cosmetic signs of wear, they work. Look for complete non-working Acer Aspire laptops to break down for parts. Refurbished Acer Aspire laptop parts come in manufacturer refurbished or third party refurbished variants. A technician has cleaned and repaired these parts and they work as well as new parts. With manufacturer refurbished parts, an Acer technician or Acer-approved technician carried out the refurbishment. Refurbished or reconditioned parts tend to be more expensive than used parts, but less expensive than new parts. Common replacement parts include batteries, screens, keyboards, motherboards, memory, fans, optical drives, and hard drives.
Acer Aspire Laptop Repair Guidelines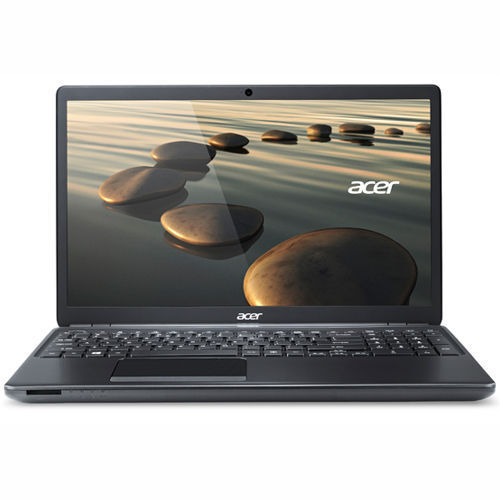 Attempt repairs only if your laptop is no longer under warranty. Opening the body and replacing parts usually invalidates the warranty. When working on your laptop, work on a hard, flat surface covered with a soft cloth or towel. This provides a practical workbench, prevents the loss of screws and components, and protects surfaces against scuffs and scratches. Gather the tools you require, such as different sized Phillips screwdrivers and soft-bristled cleaning brushes, before you begin. Always make sure the laptop is off and remove the power adapter and battery before working on your laptop. Never force screws or covers. If in doubt, leave repairs to a professional technician.