Homeowners could have many reasons for needing to replace their sinks. Perhaps years of wear and tear have finally done some damage or the current dated sink detracts from the kitchen or bathroom decor. Regardless, you can replace a sink with a beautiful and functional new fixture if you are willing to follow a few simple instructions. The process mainly involves disconnecting and connecting a few parts, followed by applying some putty.
Write Down Measurements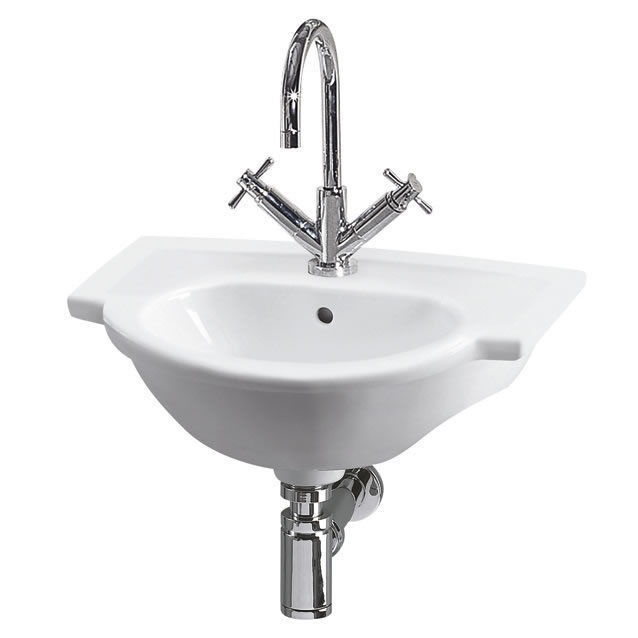 The first step is to purchase the new sink, and it is important to know the correct size. A replacement sink generally must be the same size, although a larger size is sometimes possible. Switching to a smaller sink is not possible without replacing the countertop. Measure the current sink's width, depth, and length. Then measure the distance from the sink to the edges of the counter to determine if there is room for a larger sink.
Turn Off the Water
Before beginning, turn off the water using the shutoff valve underneath the sink. After turning the water off, turn the faucet on to remove as much water as possible from the pipes. When replacing a kitchen sink with a disposal, be sure to turn the power off, as well.
Remove the Old Sink
Start by putting a bucket beneath the sink to catch any dripping water. Use a crescent wrench to disconnect the piping from the sink and then disconnect the supply lines. After everything is disconnected, look under the countertop to see if any clamps are securing the sink. Remove the screws and the clamps and then insert a putty knife between the sink and the countertop to loosen the adhesive. Lift the sink away from the countertop.
Adjust the Hole for the New Sink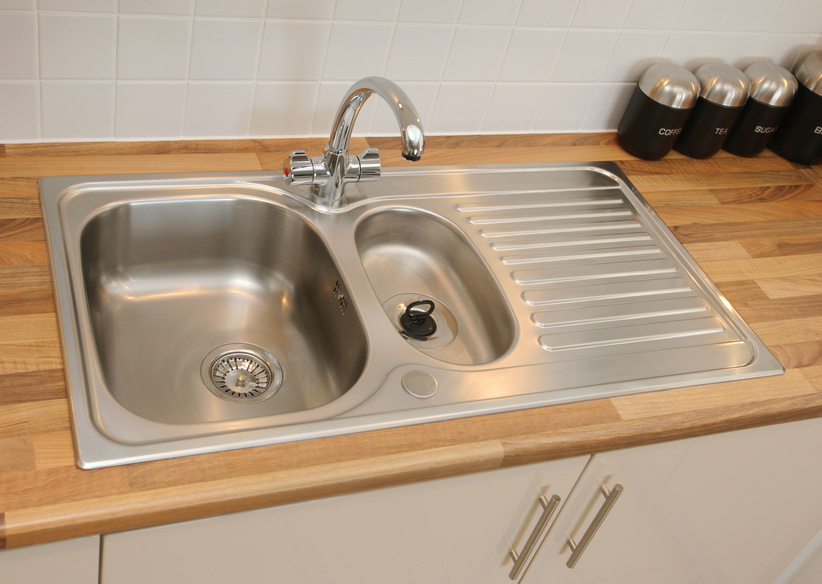 The new sink should come with a template. Place the template on the countertop to see if the new sink fits into the previous hole. If not, place the template in the desired location and trace an outline onto the countertop. Next, use a handheld saw to cut out the appropriate opening for the new sink.
Install the Taps
Before inserting the new sink into the hole, install the new taps. To do this, follow the product instructions that came with the taps. In most cases, installation involves a gasket and a few tailpieces secured with a nut underneath the sink.
Install the New Sink
Line the edge of the cut out area on the countertop with a silicone sealant before lowering the sink into the opening. Wipe away any excess sealant that squeezes out. Once the sink is in place, tighten the mounting clips underneath the countertop and connect the pipes and water supply lines. If the sink is stainless steel, you may want to polish it up with some stainless steel cleaner after the installation.