In the MotoGP racing world, the Repsol Honda Team is well-known and respected. With nearly a dozen championship titles to its credit, and worldwide favourite riders like Dani Pedrosa and Marc Marques, the equipment and design of every aspect of the team and its riders fascinate fans. When it comes to looking good and performing at a high level on the racetrack, Repsol Honda gives credit to its unique MotoGP racing suit. Learning about this important piece of Repsol protective clothing is a great way for fans and future MotoGP riders to understand the success and dominance of Repsol Honda.
How a Repsol Racing Suit Helps the Rider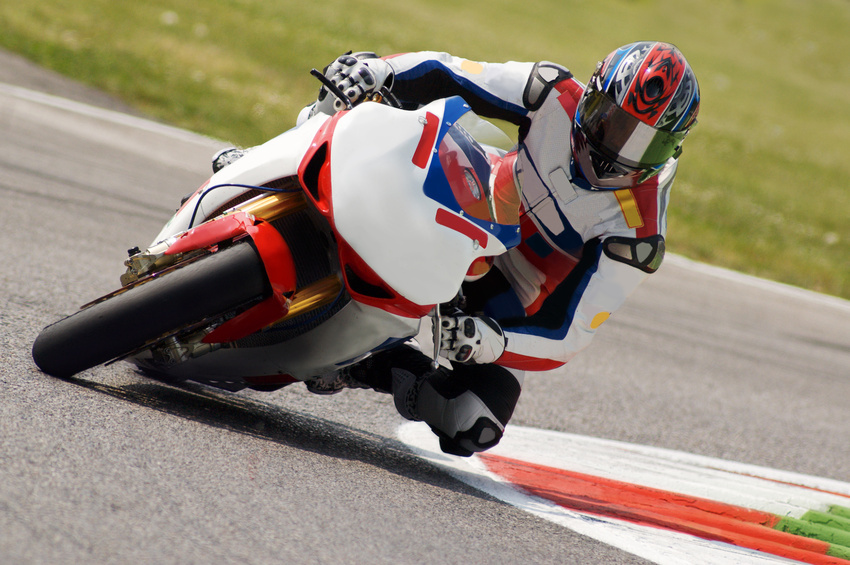 The risks of MotoGP are easy to spot. Racing around a track at extreme speeds in excess of 250 kph, without any barriers between the rider and the ground, is frightening to say the least. That is why the very design of MotoGP clothing, particularly a motorbike jacket or racing suit, needs to take the realities of the sport into consideration. In the case of the Repsol Honda Team, its official racing suits are not only lightweight and aerodynamic, to promote the speed and agility needed to win, but also position-adapted to meet the specific requirements of sitting on MotoGP bikes. Most fans notice that when Repsol riders are off their bikes, they look hunched. This is due to the suit's design. This adds a back hump and features rigid arms that help riders maintain their position when on their bikes. This, in turn, helps them stay secure at such high speeds.
Materials Used in a Repsol Racing Suit
Safety and protection are the most important aspects of a good motorbike racing suit. So, in addition to the shaping of the suit, Repsol uses specific materials to enhance its safety and tear resistance in the event of a crash. All Repsol racing clothing, whether merely a motorbike racing jacket or the full racing suit, are made of pure cow or kangaroo hide, which is double reinforced in key areas such as elbows, hips, and knees. These materials are especially tough and resistant to damage. Other materials used on a Repsol suit or jacket include temperfoam for padding, nylon thread for tear-resistant stitches, and Velcro patches where riders can add extra padding to those same key areas.
How Repsol Protective Clothing Works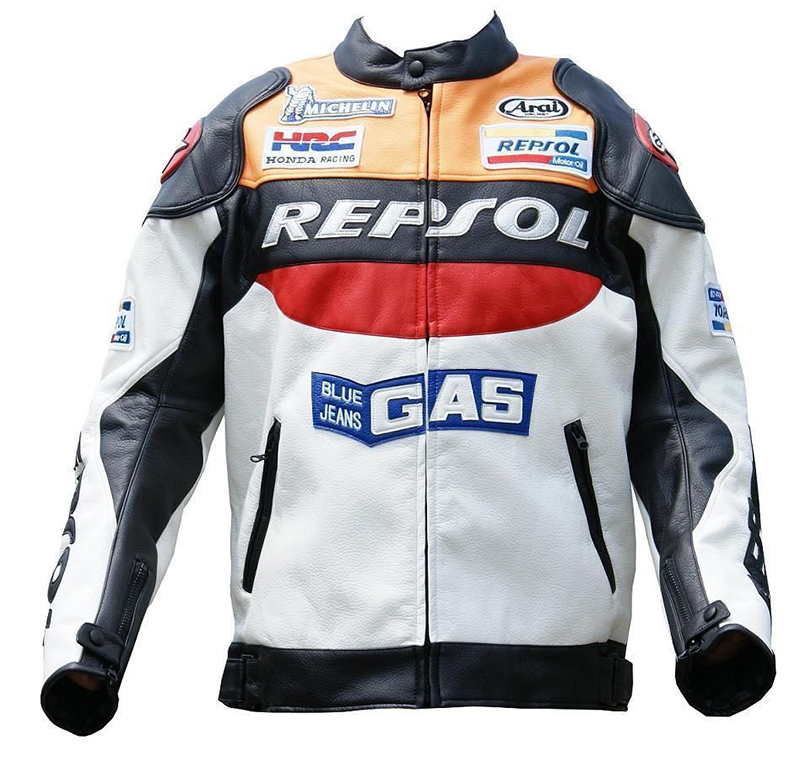 The ways in which the design and materials of Repsol Honda jackets and suits combine is the most important element when it comes to racing day protection. However, in addition to that basic design, there are ways to enhance protection for racing vs. practice. For example, riders may include removable padding on their backs, elbows, and shoulders, as well as add on that famous hump. Hip and knee pads are available and provide cushioning, as well as shock resistance, for riders while on the bike.