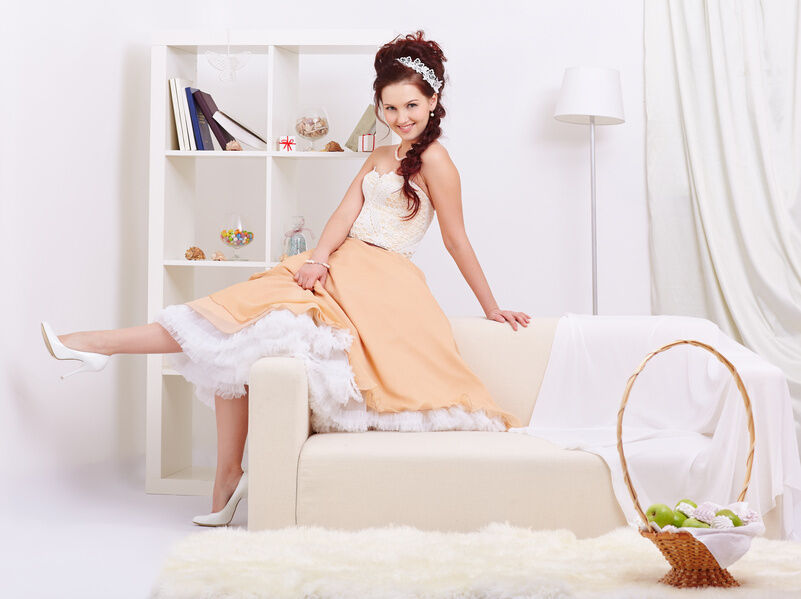 Petticoats and slips are vastly different articles of clothing, despite the fact that women often think of them in a similar vein. Petticoats add some fling and swing and create an entirely feminine and flirty look. They are powerful fashion statements so choose your retro weapons wisely.
Rockabilly and Rock and Roll Petticoats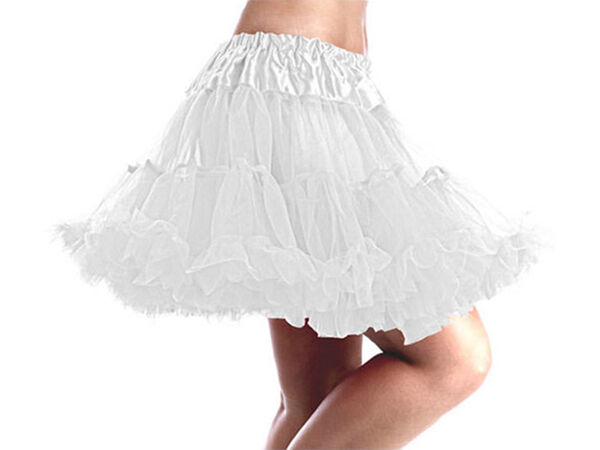 Colourful rockabilly petticoats blossom under the skirts of dance dresses and party skirts. At lengths ranging from 58 cm to 68 cm, they do not usually extend below the knee. Up to three layers of netting in any colour of the rainbow create the puffy frills. Black net petticoats and pink net petticoats are both popular choices. Some dressmakers trim the edges of the netting with satin ribbon to acknowledge the 'come hither' look of net petticoats. The most comfortable choices have linings to prevent the frills from scratching or use softer meshes like organza. Those with wide Lycra waistbands smooth the waistline under the dress and reduce the need for additional body shaping.
Hoop Skirt Petticoats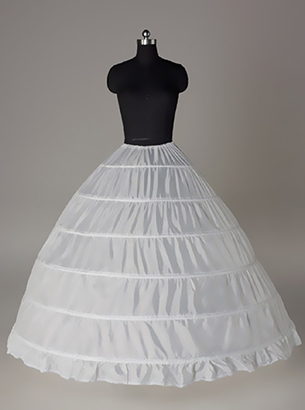 Hoop skirt petticoats go under formal gowns and are common choices as wedding petticoats and for period costumes. Hoops made of plastic 'bone' or metal create the bell-like shape. A hoop skirt petticoat is often the underskirt for a separate ruffled crinoline petticoat. Alternatively, it is sometimes part of the crinoline with ruffles of stiff fabric layered over the hoop. A wedding underskirt sometimes makes a hoop skirt more comfortable to wear. Either way, the length of a hoop skirt petticoat is important. These types of petticoats need to move freely and should not reach the floor. The shape of a hoop skirt petticoat varies, depending on the number of hoops and their sizes. Hoops may require adjustment for petite women to be proportionate to their height.
Retro Petticoat Construction
Retro petticoats consist of base fabrics, ruffle fabrics, and gathered and fitted waists. Petticoats used with mid-19th century period costumes usually consist of starched cotton fabrics. To shorten a hoop skirt that is too long, a seamstress can take tucks between the hoops. Modern petticoats made for 1950s retro fashions often consist of synthetic fabric bases and linings made of nylon. The ruffles typically use stiff tulle or dress netting but may use organdy, which is softer. Elastic waists are common, although wide Lycra bands are comfortable, and drawstring waists offer the most flexible sizing.