The question of disposable nappies vs. reusable nappies has transformed into a hot debate among parents in recent years. While disposable nappies may be a good choice for parents who are always in a rush, reusable ones are a better choice for the environment and may save you money in the long run. As reusable nappies have evolved significantly, learning more about their benefits can help you make an informed choice.
How Reusable Nappies Work
You can choose from two different types of reusable nappies: all-in-one nappies and two-part nappies. The first type looks similar to disposable nappies and consists of an inner nappy and an outer waterproof layer. These nappies are bulkier than two-part nappies, which feature a nappy part and a detachable wrap. If you opt for reusable nappies, you will also need booster pads for extra-absorbency at night, as well as plastic nappy grips if the nappies have no Velcro fastenings.
The Benefits of Reusable Nappies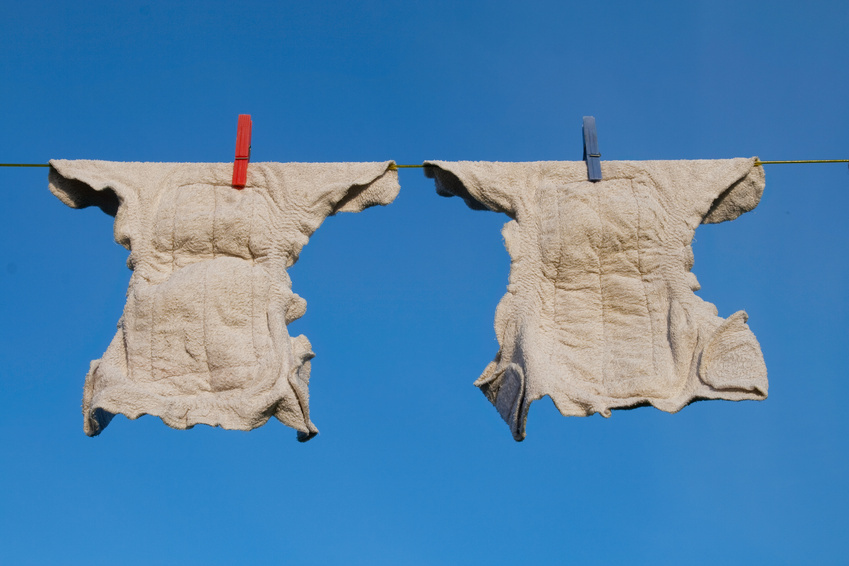 The first thing to know about reusable nappies is that they are now lightweight and their materials are comfortable and fluffy, which means they wash and dry easily. This is why many parents think reusable nappies are a practical alternative to disposable nappies. Reusable nappies have a design that makes leaks improbable. Using washable nappies is a good way to reduce the amount of waste going to landfill. Moreover, they are an excellent choice if you plan to have more than one baby, as you can use the nappies again. If you are worried about having to wash the nappies on a regular basis, you should know that there are a growing number of nappy washing services across the country. For a fixed price, they collect, launder, and return your nappies so you can enjoy your free time with your baby.
How Many Reusable Nappies Do You Need?

There is no fixed figure when it comes to the amount of reusable nappies you need to purchase for your baby. Some of the factors you need to consider include the type of nappies you prefer, the efficiency of your washing system, as well as your drying system. You may need approximately 20 nappies and three wraps to start with if you opt for two-part nappies, or 15 all-in-one nappies. Buying the nappies in bulk often proves to be cheaper than buying them individually. A bucket with a lid may also be useful for storing the nappies before washing them.