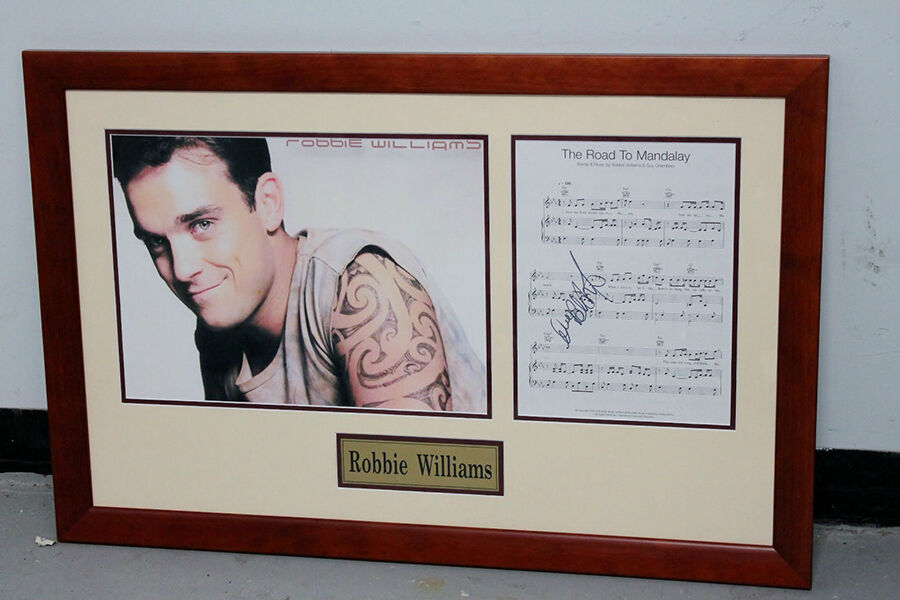 A top-selling singer and member of the group Take That, Robbie Williams is a fixture on the U.K. pop charts. Williams is in the 'Guinness Book of World Records' for selling the most concert tickets in one day. If you are a Robbie Williams fan and already own T-shirts, posters, and CDs, further your collection even more with signed merchandise.
Photos
Enjoy a framed Robbie Williams signed photo in several styles. There are autographed pictures of various sizes, including colour and black and white photos that range from 6x4 inches and 7x5 inches to 10x13 inches. These may or may not come with frames. Most autographed photos come with COAs, which are a Certificates of Authenticity, so you know the artist's signature is genuine and authentic. Some signed photos come in a display frame that includes the photo separate from the autograph, or a collage frame with a CD and photo mounted together. If you are a fan of Take That, purchase a group photo of the band with each of their signatures, including Robbie Williams'. Smaller signed items include postcards, or go larger with signed photo posters.
Albums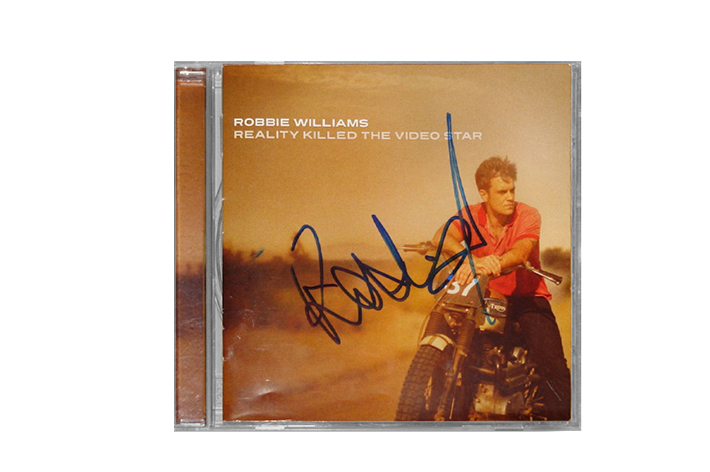 Purchase a signed LP or a signed Robbie Williams CD to add to your memorabilia collection. Typically, the CD insert mounts separately from the disc to display both if only one includes the signature. Signed Robbie Williams promo CDs are rare and may be worth more, especially when they contain autographs. Some of these only contain a few songs, and some are simply CD singles or remix versions of Robbie Williams' songs. Display a favourite Robbie Williams photo along with an album sleeve and CD in a special frame, or include signed concert tickets along with a CD, for a stunning display.
Books, Music, and Programmes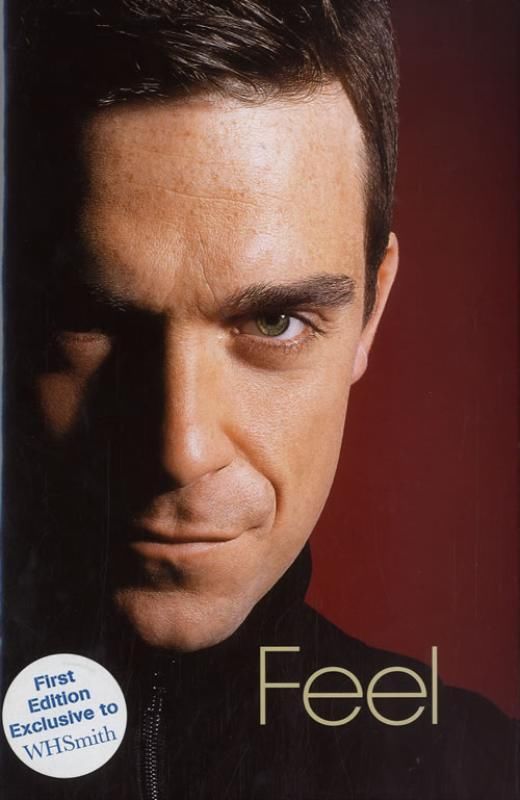 Looking for a special gift for a Robbie Williams fan? Purchase a signed copy of one of Williams' bestselling books. 'Robbie Williams: Let Me Entertain You' was the first glimpse into the star's life that fans received, and this hard-to-find book includes intimate photos, song lyrics, and biographical information about the singer. 'Somebody Someday' is a behind-the-scenes, intimate look inside Williams' private life and career, and 'You Know Me' is a photography book packed with images of the star from childhood until present day, in private and on stage. Other signed options include signed sheet music of some of Williams' greatest hits, including 'Hot Fudge' and 'Love Somebody'. Signed concert programmes are in demand, especially for Williams' special 'Take the Crown' tour or signed programmes from early tours with Take That, which are highly collectible, especially for foreign concert dates.