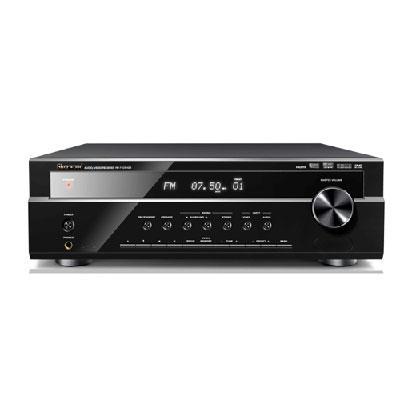 A satellite digital receiver is any type of decoder that accepts digital satellite signals and decodes them in order to allow viewing television programmes. There are multiple types of satellite digital receivers including models built into TVs, set-top boxes, which can resemble DVD players, and satellite receivers for PC or Mac. Receivers may or may not be provided by the satellite TV company or can be purchased elsewhere in electronic stores, online electronic stores specialising in TV and media, and on eBay.
While there are two distinct types of satellite digital receivers, the external box receiver is the most common and the most affordable for someone who already has a TV set. Models can also be purchased as a USB or SD card to be inserted into a computer. Anyone purchasing satellite digital receivers online or in stores should research their options, and learn about different styles, prices, and uses for satellite digital receivers in order to make an informed choice.
Different Types of Satellite Digital Receivers
Some models can be purchased with a satellite dish, but always require the input of a USB, an HDMI, or an Audio/Video in/out socket in order to connect to the TV. Excluding free local stations, satellite digital receivers generally require a subscription card in order to pick up satellite television. The satellite digital receiver usually comes with an external antenna receiver, called a satellite dish or a satellite receiver. Some 'bundle' options can be purchased together with a satellite dish, but it is important to determine which type of satellite digital receiver is needed before making a purchase. For most buyers, choosing a digital receiver among the following options is a matter of personal choice, although some of the options, such as the TV set can be a budget factor as well.
Built-In Satellite Digital Receivers
One of the newest types of satellite digital receivers is the built-in receiver. Usually built into a television such as direct-to-home televisions, the receiver, once programmed, can receive a wide range of satellite stations and channels. The idea was conceived as a follow up to TVRO, which required large dishes and limited band receivers. The new built-in models generally feature the full capabilities of a top box receiver, without taking up the extra space. These can be labelled as smart TVs or satellite TVs.
Set-Top Box Satellite Digital Receivers
The set-top box is any satellite digital receiver that is designed to connect to the television set and be placed somewhere near the TV. This is the most common and affordable style, and the one most likely to be found on eBay and in most other electronics stores. A set-top box receiver can range in size from about 10 centimetres to upwards of 20, but is generally about the same size as the average DVD or Blu-Ray player. The set-top boxes generally contain connection ports that may or may not include audio in/out, satellite connection, power, and HDMI. Some are now equipped with Bluetooth, although the addition is quite rare except in hybrid boxes or smart TVs. Set-top boxes are the most frequently sold and the most affordable, which makes them the best option for most buyers. They are also generally small and lightweight, which makes them excellent for online purchases, such as on eBay because the shipping fees can be fairly low.
Hybrid Box Satellite Digital Receivers
The hybrid box is a set-top box that normally contains multiple other features besides a satellite digital tuner. Generally, this box might contain smart TV functions such as the ability to go online, to chat with friends, or other varied options. Hybrid boxes might also include the ability to record, and can often be substituted for a PVR. Usually hybrid boxes can also be used to receive and decode both satellite and cable television, and often Internet as well. Interestingly, while a digital hybrid box can pick up multiple types of digital signals, most cannot pick up analogue signals. Generally, a PVR box allows users to record satellite television in a similar method to recording cable television, which is excellent for anyone who is busy, works while their favourite shows are on, or otherwise requires recording options.
PC or Mac Satellite Digital Receivers
The final type of satellite digital receiver is the one intended to be plugged into a home computer. Whether for PC or Mac, these digital receivers can be inserted either via HDMI, audio/video inputs, USB port, or even SD card slot, depending on the model. Generally, using a satellite digital receiver with a computer requires the computer to be fitted with a television-compatible video or TV card. These can be easily found and purchased on eBay.
Satellite Digital Receiver Format
A digital satellite receiver is different from an analogue receiver, and therefore it is very important to determine which type of receiver is being purchased, especially when choosing a second-hand receiver. In general, digital format is now more popular and encompasses most paid satellite subscriptions, and most worldwide analogue channels are now closed, with European analogue broadcasts closing in March of 2012. Because of this, any analogue satellite receiver is more of a collectible than a useful device.
HD Format
Many digital receivers are now in HD format, meaning that they can pick up and play satellite broadcast HD channels. However, HD channels cannot necessarily be viewed on every TV without a converter or tuner, although many HD format satellite digital receivers actually come with the converter. Any HD channel is best viewed on an HD compatible television.
DVB Standards and Encryption
The DVB standards on a satellite digital receiver include format, signal, and standards. Understanding these is not hugely important for most buyers, but anyone looking for a specific digital receiver to pick up stations may want to know what it can do, for example, or whether or not it can pick up stations from other countries, which might have slightly different standards. Anyone looking to purchase a satellite digital receiver can use this chart for reference.
| Standard or Term | Definition |
| --- | --- |
| QPSK | Typical digital broadcast signal |
| Encryption | NDS, BISS, Conax, Digicipher, Irdeto, Cryptoworks, DG Crypt, Beta digital, SECA Mediaguard, Logiways, Nagravision, PowerVu, Viaccess, Videocipher, or VideoGuard encryption |
| DBS | Direct-to-home or direct-to-broadcast satellite digital receiver |
| Conditional Access Module | Pay to Access |
| Smart Card | Subscription card provided by satellite company |
| TVRO | Big dish digital receiver |
| Direct to Home | Satellite-to-home broadcast rather than broadcast via a third party |
| Video Format | MPEG and DVB-S or ISDB-S video format |
In general, most satellite TV companies tell buyers which type of satellite digital receiver they need, although most accept any type of transmission as long as the users have the smart card or other necessary device. For free satellite stations, users can simply tune their digital receiver to the correct channel in order to pick up the station. Depending on which stations are desired, users may also have to ensure that their satellite digital receiver is compatible with the encryption method used in their area. For example, the European Broadcasting Union mostly uses BISS, which means that it is especially important to ensure one has a compatible device. Generally, it is possible to simply check with the stations, broadcasting unions, or satellite TV companies to ensure that they use a compatible method of encryption.
Buying Satellite Digital Receivers on eBay
Anyone looking for a satellite digital receiver can visit the home page of eBay to begin a search for any style or model. Whether looking for a built-in satellite TV or a set-top box with any of a number of features and functions, there are plenty of options to choose from on eBay including both new and used models. Searching for 'satellite digital TV receivers' brings up a variety of hybrid boxes. You should consider that some hybrid models can play DVDs, act as a PVR, or include any of a number of additional features and functions.
Buying on eBay usually requires having a satellite digital receiver shipped to you, so you might want to consider looking for local options where the shipping might take less time and cost less money. Many eBay buyers also choose to purchase bundle options, which generally include the satellite digital receiver as well as the satellite dish.
Conclusion
Satellite digital receivers are tuners made for receiving and decoding digital satellite broadcasts, which can include both pay and subscription channels. Satellite receivers should be purchased with a satellite dish, and most frequently require a smart card in order to get more than a few free channels. Sometimes the satellite company provides the equipment, but in many cases it is cheaper to purchase both items separately. A boxed lot generally contains both items, but not a subscription; generally, satellite subscriptions should be purchased from local satellite TV stations along with a smartcard.
Items to consider when purchasing a satellite digital receiver include whether it is built into the TV, hybrid or standard options, smart TV, and whether or not it would work with a computer. Buyers should also check their local encryption formats to ensure that the receiver is compatible with that format. Anyone purchasing a satellite digital receiver can look on eBay, which has a wide selection of brands and models at a range of prices.