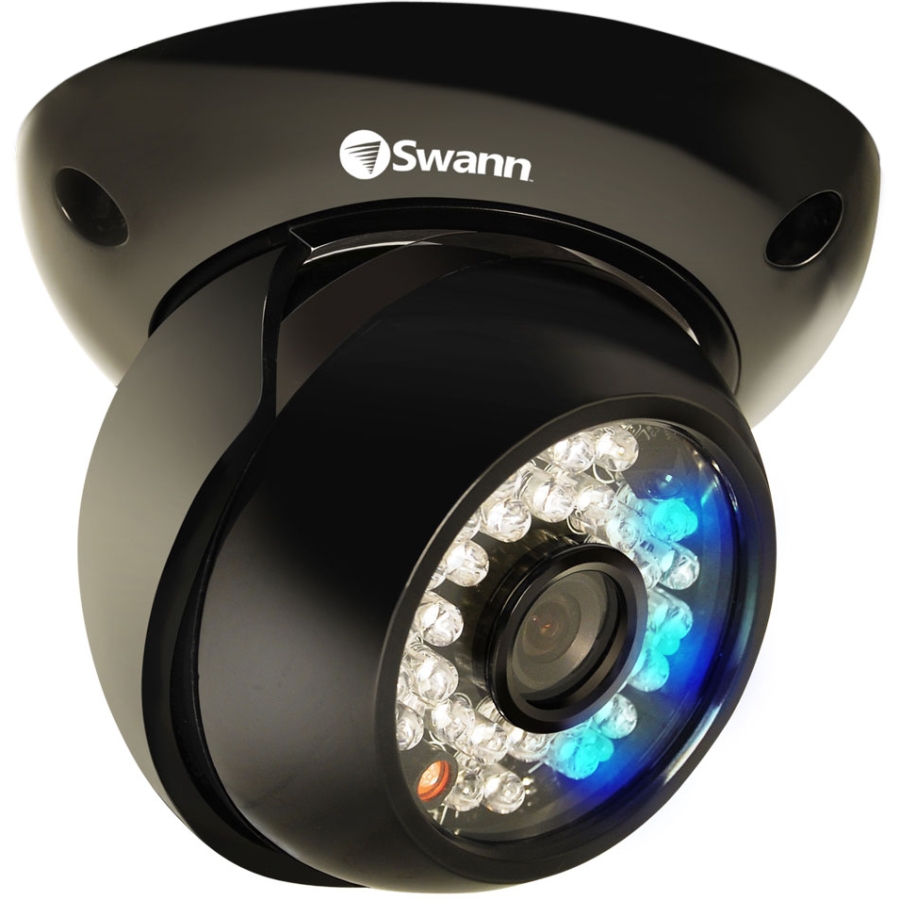 Security cameras are useful devices for those who wish to know what is happening at home in their absence, be alerted of intrusion or burglary, or even see if all goes well with their children when they are home alone. If you are looking to monitor an area for security purposes for any reasons, you can choose from a variety of models. Some security cameras are hidden, while others can be installed in plain sight and you can choose the style that suits your needs better.
If you are looking to buy a security camera for your home or business, you should pay attention to some of its features in order to make sure it is what you need. Some of the features you should keep an eye for include infrared, night vision, WiFi control, zoom, and IP (Internet Protocol). By learning more about these features, you can make sure you purchase a security camera that works well for your environment.
Security Cameras Features
Installing a security camera into your house can give you the peace of mind you need when you are away from home. Whether you want to make sure your kids are well or if you are worried about potential burglaries, a security camera is something that can offer you the protection you need for your home when you are not around. Many security cameras have sophisticated features that offer high-quality images and allow users to operate them easily even if they are not surveillance specialists.
Night Vision Security Cameras
Night vision cameras are ideal for protecting small and large areas alike. The night vision illumination is achieved by the use of small LED-type diodes. Its effectiveness depends on the number of LEDs and power, but furthermore on the place where the night IP camera is located. This function is more effective indoors, but it can also be used outdoors in places where the light of the LED is less reflective. Security cameras with a night vision feature are a good option for those who wish to keep an eye on dark areas of the home, such as the basement or the garage.
Infrared Security Cameras
Numerous security cameras can detect movement around a room or metal objects in a certain environment or around people. When you choose an infrared security camera, you can know immediately if someone who breaks in into your home carries a piece of metal. This feature is very useful for those who are looking for security cameras for offices, stores, or other business premises, but infrared security cameras can also be used successfully in domestic environments.
Wired or Wireless Security Cameras
Wireless security cameras are much easier to install and operate than their wired counterparts, mostly because you can avoid the tedious wiring to a router. Even though a wireless security camera needs to be electrically powered, it does not require more wires when it comes to connect it to the computer software in order to watch the video stream.
Compression Formats of Security Cameras
The two most common compression formats for security cameras are MJPEG and MPEG-4. The first one is a good choice for security cameras that also feature motion detection, while the second is more suitable for distribution via the Internet medium. Most of the time, the same compression settings and resolutions are used for all actions (records, watching video stream in real time, etc.), only some models allow you to apply different settings depending on the actions you perform.
Image Quality of Security Cameras
The image quality of a security camera depends on several criteria. The goal of the camera is very important and even if the description of the device alone is not enough to inform you about the quality of the optical block, you should note that CCD provides a better definition than CMOS sensors. The minimum illumination should also be taken into account and a value of 1.0 lux generally provides a good image definition even in the situation in which the security camera is used indoors with artificial light. Another essential thing to consider when it comes to the quality of the image is the resolution, which in most cases is 640 by 480 pixels, but it can go up to 1024 by 768 pixels in some models.
Other Security Camera Features
Without a microphone, security cameras only provide video without sound. By choosing a model that has a built-in microphone, the sound can also be recorded and broadcasted in real time together with the video. However, you should keep in mind the fact that conversations are intelligible only if there is no background noise or if the camera is close to the subject.
Another feature that you may take into account if you are looking to set up a system of multiple cameras is the support for multiple IP cameras. The support for multiple cameras means that one can watch the video stream recorded by up to eight or 16 IP cameras simultaneously. This feature is often accessible from the software supplied with the camera, and works with all similar models of a certain brand.
Types of Security Cameras
When shopping for security cameras, you can choose from a variety of models and you should opt for the style that best fits your needs. The shape and the size of the camera are essential features to take into account. The table below illustrates some of the most common types of security cameras and their basic characteristics.
| Type of Security Cameras | Characteristics |
| --- | --- |
| Bullet Cameras | very small cameras; a good choice for small surveillance areas; do not have wide angle lenses; can be hidden easily in the house |
| Dome Cameras | can be mounted on ceilings; offer a 360-degree view of a room; do not have exposed wires; the lens is usually hidden in the dome |
| Fixed Box Cameras | good focus; can cover large areas when mounted on a rotating arm; ideal for very large spaces |
| Hidden Cameras | very small cameras; can be hidden in various objects (books, toys, plants, clocks, etc.); often used by parents to keep an eye on the babysitters |
| Low Light Cameras | generally black and white cameras; perfect for low-light environments; some models operate in colour mode in the day and switch to black and white at night |
| Outdoor Cameras | can function in extreme temperatures, high humidity, and rain; specifically designed to work in the outdoors |
| | can pan, tilt, or zoom; good angles; ideal for medium and large areas |
| Pinhole Cameras | feature tiny lenses; work on batteries or DC power supplies; work well as hidden cameras |
| Vandal Proof Cameras | lack exposed wires; difficult to tamper with; ideal for any kind of space |
Remember that the type of room or space you want surveillance for is the definitive element when it comes to choosing the style of security camera. Make sure you approximate the size of the room before purchasing a surveillance camera for the best results.
How to Find Security Cameras on eBay
The variety of security cameras available on the market make it difficult to choose a certain style, especially if you do not have any kind of experience in this field. There are, however, no reasons to be worried, as there are several tips you can follow in order to simplify your quest for the perfect security camera. eBay offers buyers the possibility of browsing easily through hundreds of security cameras available in all sizes and shapes.
All you need to do in order to start searching for security cameras on eBay is type the words "security camera" in eBay's search bar. You immediately get several pages of results which you can browse at your own pace until you find the style that suits your budget and needs. You can, of course, make the search even easier by narrowing down the results according to several criteria of your choice. These may include type of camera, size, brand, price, location of the seller, and more.
Make sure you read the product description carefully before committing to buy a certain product. By doing this, you can be certain the security camera you choose works well in the environment you need it for. You should also check out the delivery charges and try to save some money by buying from a local seller. This may also prove useful if you need to return the item, because you may end up paying less in postal fees.
Conclusion
Security cameras are a good choice for all those who are looking for a reliable surveillance system for their residence or office. Whether you are interested in a hidden security camera to keep on eye on the babysitter in your absence or you want a more sophisticated security system for the entire home, there is something for anyone when it comes to security cameras. There are numerous places where you can buy security systems, ranging from specialised stores to the Internet.
eBay is a good place to start shopping for security cameras due to the multitude of styles available on the website. In addition to that, it is very easy to shop for security devices on eBay, due to the intuitive search system that makes the online shopping experience a breeze. Regardless of the type of security camera you are looking for, chances are you can find it by browsing eBay's selection.