Silver-oxide watch batteries provide long-lasting power for your watch. The small, round batteries last for three to five years, so they offer good value. They perform better at low temperatures when compared to zinc batteries; they keep your watch ticking even in the cold. Buyers should learn how silver oxide watch batteries work and consider the popular brands.
Description of Silver-Oxide Watch Batteries

Silver-oxide watch batteries maintain a constant voltage over their lifetime, which makes them ideal for powering watches. The less consistent voltage of alkaline batteries leads to more wear and tear for a timepiece. Although the silver-oxide button cells look similar to alkaline models, they last up to four times longer.
Energizer Silver-Oxide Batteries
Energizer silver-oxide batteries are available in a variety of sizes. They provide excellent leakage protection and provide 1.5 volts to power your watch. They are used in several brands, including Swatch, Fossil, and Casio because they have a reputation for good quality and performance. The low failure rate of the Energizer 371 silver-oxide battery helped to make it the choice of many top Swiss watchmakers.
Duracell Silver-Oxide Watch Batteries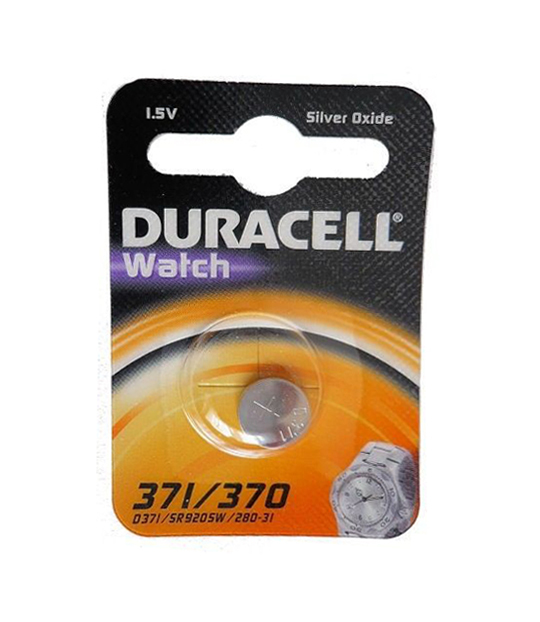 Duracell watch batteries offer reliable power that uses DuraLock Power Preserve technology. These batteries come in multi-packs, which contain sufficient numbers of batteries to power several watches for years to come. They are available in multiple sizes.
Rayovac Silver-Oxide Watch Batteries
Rayovac silver-oxide watch batteries are available in single or multi-packs in numerous sizes. They are long-lasting and have special protection to prevent leaks and corrosion. Rayovac batteries are environmentally friendly; even the packaging is made from recycled materials. They offer up to 30 percent more power than other mercury-free button cells.
Renata Silver-Oxide Watch Batteries
Swiss made Renata watch batteries come from the Swatch group, the maker of Omega, Longines, and Breguet watches. There are 40 types of Renata silver-oxide watch batteries for brands that include Rolex and Tag Heuer. They are low self-discharge cells with a high level of reliability.