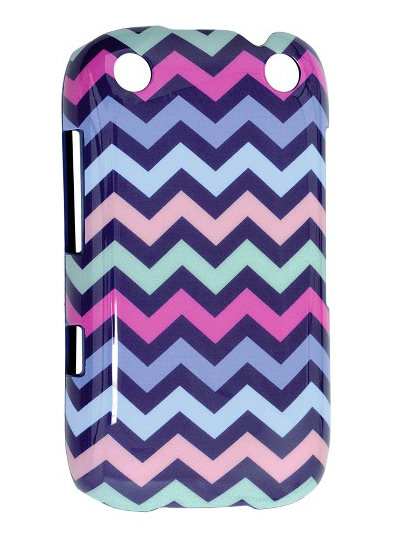 These days, almost everyone has a mobile phone or a smartphone, and some of the bestselling accessories for mobile and smart phones are cases and covers. Designer cases and covers can add unique personality to a mobile phone. However, it is a good idea to keep practical issues in mind when choosing one, as well.
Phone Cases and Covers: Practical Issues
A case or cover for a smart phone can help to protect it from theft, loss, and damage. A case can provide a way to clip a phone to a belt or bag. Some cases lock, helping to keep the phone and the owner's data and personal information secure. A case or cover will help to prevent the phone from being scratched, dented, or scrambled by rough handing or by impact. Some cases provide padding that will help keep the phone safe if it is dropped, hit or jarred. When looking for a case or cover, either ordinary or designer, it is a good idea to keep the practical issues that are most likely to affect the phone in mind. If it is used on-site or on the go, then security and accessibility may be important concerns. If it is to be carried in a purse or backpack along with other items, then protecting the phone from scratches and scuffs might be the most important purpose of the cover or case.
Why Buy a Designer Case or Cover?
Cases and covers can do more than just protect the phone and help to keep it in place. They can also give the phone a unique look. In practical terms, a designer case can make it more difficult to lose a phone and easier to find and identify it if it is lost by making the phone more noticeable and more distinctive. That is a real advantage. However, most people who buy designer cases for their phones do so because they want this all important, practical accessory to reflect their personality and their style. Designer phone cases and covers are available in a vast array of styles and materials, and there truly is something for everyone.
Designer Phone Cases and Covers With Colour
Some designer phone cases and covers can be purchased in solid colours. Phones of the same brand and model usually all look the same, but a designer case can add colour, shine, and depth to an ordinary phone. Choose a favourite colour or match the colour of the case to a purse or coat. The phone's cover can even be matched to a vehicle. Why not buy a set of covers for the phone in different colours and coordinate them with outfits?
Phone Cases and Covers With Attitude
Designer phone cases and covers can communicate their owner's attitude to the world. Pictures of skulls and weapons, metal spikes, tattoo patterns, or a design based on an edgy band or artist tells everyone that the owner is a rebel and someone to respect. For an urban look, consider a tyre grip case or tag the phone with a graffiti-look phone cover. A designer phone cover can really add to an edgy urban style. Political radicals can search for a designer phone cover with an anarchy symbol. For those on the far left, a simple red cover might do the trick, but a hammer and sickle is even better. Or, choose a mobile phone cover with a picture of Che Guevara or a handsome young Fidel Castro. For those further to the right, perhaps a Margaret Thatcher or Ronald Reagan designer mobile phone case would be ideal.
Tasteful and Refined Designer Phone Cases and Covers
Someone sporting a phone with an elegant design based on black, white and chrome will communicate their sleek, modern, streamlined aesthetic to everyone who sees it. A leather or leather-look case can communicate good taste and classic, refined style. A subtle, well designed phone cover can tone down the phone's branding, for those who prefer not to provide free advertising for the mobile phone's manufacturer.
Designer Phone Cases and Covers With Style
Cases and covers for mobile and smart phones can also be fashion accessories that add a touch of ornamentation to a look. For example, designer phone cases covered with fantastic prints are available, and they can coordinate with many outfits and with other accessories. A phone is a reasonably small object, so it makes sense to use it to add colour and complexity to a look. Try a paisley print, a tartan, a colourful geometric pattern or a design based on Art Deco or Art Nouveau motifs. From Victorian flower prints to 1970s abstracts to prints inspired by beautiful Asian and African designs, many designer mobile phone cases are inspired by fabric design and decorating, and these are some of the most distinctive phone covers available. Alternatively, choose a phone cover decorated with modern or historic art. Choose an animal print or a favourite painting. Choose a field of stars or a nebula. The sky is not the limit.
Add Bling With Designer Phone Cases and Covers
Why not add even more bling to a fun, celebrity inspired look with a sparkly designer phone cover? Feminine crystals and rhinestones will take the phone up a notch with a look that's sure to make an impression. A jewelled phone cover can be formal or casual, subtle or over-the-top. There's something for every magpie who loves cases that sparkle.
Designer Phone Cases and Covers With Personality
Some designer phone cases and covers are ironic, at least in the right hands, for example, phone cases and covers with retro images and funny slogans. Some designer phone cases might be an honest expression of taste for one person and a hilarious, ironic choice for another. Other mobile phone covers are clearly meant to be cute and funny, and some succeed. For example, look for mobile phone cases disguised as other products, including makeup, cars, building toys, biscuits, sweets, and old-fashioned technology.
Designer Phone Cases and Covers That Make a Statement
Designer phone covers can make a statement, too. Look for a designer case with a favourite sports team's colours, logo, or symbol. Look for television and film characters and for iconic brands and images. Dr. Who fans can buy a designer Tardis phone case, and proud Brits can choose a Union Jack. Why not choose a picture of a favourite band? There are designer phone cases and covers with video game characters and iconic cartoon images. There is something for every loyal fan.
Buying Designer Phone Cases and Covers on eBay
To find eBay's selection of designer mobile phone covers and cases, start by clicking on the Electronics and Technology category, which is located on the left side of the home page. Proceed to Mobile and Home Phones and then to Mobile Phone Accessories and Cases and Covers.. Finally, perform a search for the word "Designer" in the Cases and Covers category. From there, the left hand column will help narrow the search to the specific phone brand and model. Then, use the options further down the column to narrow the design parameters, including materials such as leather, plastic, metal, and silicon/gel/rubber. Specify a solid colour, or choose plain, jewelled, metallic, patterned or pictorial under design/finish. Further down the left column, it is possible to specify a price range, choose new or used items, and limit the search to buy-it-now or auctions.
In Conclusion
Designer mobile phones are available in a vast and varied array of colours, materials and designs. Some designer phones are elegantly designed and made out of fine materials. Others are bright and cheerful. Still others can express the buyer's artistic taste and personal style. Some designer phone cases announce an affiliation to a team, a band, a brand or a cause. Others are nostalgic, ironic or outright funny. With so many identical phones out there, a designer phone case or cover can really make a phone, and its owner, stand out from the crowd.