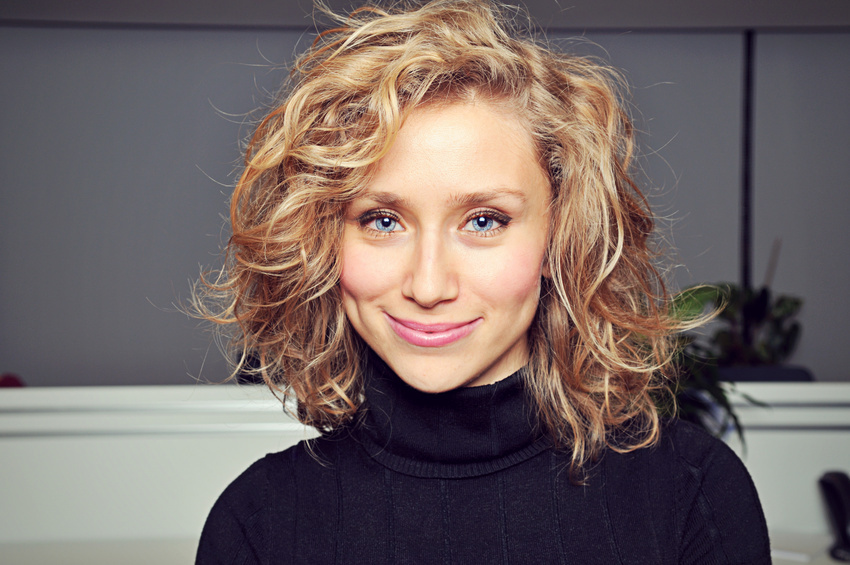 Polo neck jumpers come in a range of fabrics and styles ideal for the office from autumn to spring. These wardrobe classics flatter most figures and look smart and sophisticated when styled correctly. Choose the right polo neck jumper for office wear, focusing on the fabric, knit, and design, and pair it with suitable clothing and accessories for a sleek, professional look.
How to Choose an Office-Friendly Polo Neck Jumper

An office-friendly polo neck jumper should look smart, so choose a fabric suited to your office dress code. Wool and cashmere polo neck jumpers consist of luxury fabrics that require special care, but they are worthwhile investments that look great for years. If your budget does not allow for these types of fabric, opt for a comfortable synthetic or blended fabric. Alternatively, consider a fitted cotton polo neck jumper suitable for wearing with blazers. Avoid tight-fitting jumpers; a fitted or tailored jumper looks sleek and professional. Fine-gauge knit jumpers are better suited to smart-casual or office wear than chunky-knit jumpers are and they do not add bulk to your figure. Opt for solid colours for a formal workplace. If you prefer a patterned jumper, wear it with solid colours.
What to Wear with a Polo Neck Jumper

A polo neck jumper creates the illusion of a larger bust. Although this is good news for some, it can be problematic for women with larger busts. Polo neck jumpers are ideal for layering and you can pair them with tops or shift dresses. However, avoid wearing a patterned polo neck under a patterned dress or top because this clashes easily. For a casual work environment, wear a polo neck jumper with an unbuttoned cardigan, or smarten up the outfit by substituting a suit jacket or smart blazer for the cardigan. These versatile jumpers work well with tailored trousers and a variety of skirts. Choose a longer hemline with bottoms with low rises; cropped jumpers are best suited to high-waisted trousers.
How to Accessorise a Polo Neck Jumper
If you have a shorter neck and larger bust line, create long lines with scarves and pendants. Long necklaces have a slimming effect, and a silk scarf is ideal for an elegant look. Add colour to a neutral outfit by wearing a statement or chunky necklace over a white or black polo neck jumper. Consider wearing long hair up and adding a pair of interesting earrings. This is also ideal for wearers with short hair. Remember to match your shoes, bag, and other accessories to your outfit. Opt for heels or smart flats for a formal office environment.