Pyjama shorts are the ideal choice of sleepwear for both men and women during the warmer summer months. Not only do they allow for maximum comfort, but they can also double as loungewear around the home. Look for tailored pyjama shorts to ensure cosiness.
Pyjama Sets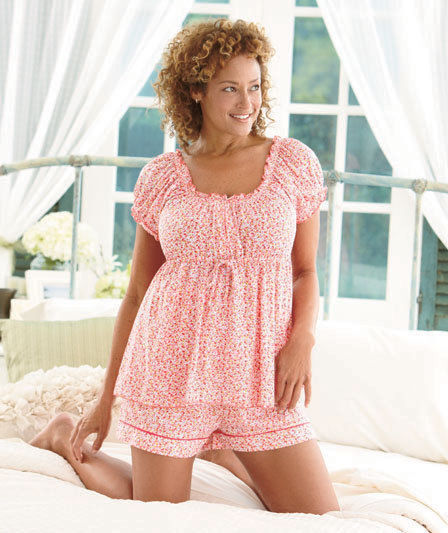 Many summer pyjama shorts come as part of a pyjama set. While some pyjama short sets feature a matching top and bottom, others may consist of a simple plain coloured T-shirt paired with more elaborately designed bottoms.
Boxer Shorts
Although boxer shorts are a popular undergarment choice for men, they can also double as pyjama bottoms. Boxer shorts contain a front enclosure and provide adequate front and back coverage. They tend to hang loosely from the wearer's body. Their non-constrictive form also provides the wearer with greater freedom of movement. Both men and women wear boxer shorts as their sleepwear of choice because of its comfort and minimal coverage.
Basketball Shorts
Basketball shorts are longer and looser in style, allowing for increased range of movement. These shorts have an elastic waistband and typically cover most of the upper leg, ending at the lower thigh or knee area. Their breathable material, often a polyester mesh, allows for air circulation and comfort.
Pattern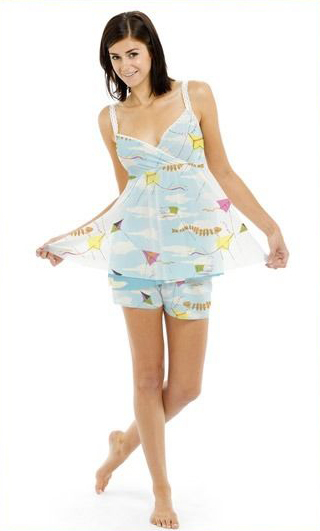 With both women's and men's pyjama shorts, patterns range from solids and stripes to intricate designs, such as sports teams and hobby-themed. Novelty themed pyjama patterns can be commonly found as well and make for fun and interesting sleepwear.
Material
During the summer months, consider pyjama shorts made of a breathable cotton blend, nylon, or silk. Men's and women's cotton pyjama shorts have a soft texture, ideal for those with sensitive skin or skin allergies; the material holds up well over time and does not require special care instructions. On the other hand, nylon pyjama shorts are resistant to wrinkles and offer wearers a silky feel; the material helps to repel moisture in humid conditions. Still, silk pyjama bottoms are popular due to their sensual feeling against the body. Both smooth and shiny in appearance, these pyjama bottoms are lightweight and promote airflow. Because silk naturally adapts to the temperature, the material proves cool during the warmer summer months. It is best to avoid pyjama shorts made of heavier fabrics, such as flannel and wool, during the warmer months.