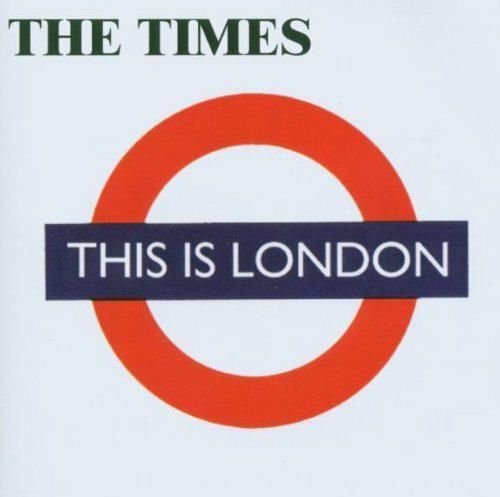 The Times is an indie band from West London that got its start in the 1980s. The band produced 14 albums, numerous singles, and appeared in a few television shows, including 'The Love Corporation', during its active career. One of the band's most popular albums was 'This Is London', which released in 1983 and featured 12 songs. It was the band's third album and is a 'must-have' for true fans of The Times.
The Original 'This Is London' Album
The original cassette has six songs on side A and six songs on side B. Side A includes 'This Is London', 'Goodbye Piccadilly', 'Whatever Happened to Thamesbeat', 'If Only', 'Big Painting', and 'Goodnight Children Everywhere'. Side B features 'The Party', 'Stranger than Fiction', '(There's A) Cloud Over Liverpool', 'Will Success Spoil Fran Summit', 'The Chimes of Big Ben', and 'This Green and Pleasant Land'. Of course, cassette tapes eventually disappeared, and copies of the album are now available on CD. Collectors may prefer the original vintage cassettes.
The 2006 Reissued Album
In 2006, a special edition of the original album was released with several previously unreleased songs, two live recordings, and some alternate takes. The additional songs included 'Here Come the Holidays', 'Three Cheers for the Sun', 'Big Painting', 'Whatever Happened to Thamesbeat', 'This Is London', 'If Only', and '(There's A) Cloud Over Liverpool'.
Other Band Memorabilia to Consider
This Is London is very good, but it is not the only great album released by The Times. The album 'Go! With The Times' has a unique history. The band made the album in 1980 but did not release it until 1985, two years after 'This Is London'. Technically, the first album released by the band was 'Pop Goes Art!', and the band had several other notable recordings, including 'Enjoy the Times' and 'Up Against It'. In addition to CDs and cassettes, fans can also find other band memorabilia. Traditional crewneck band T-shirts are great for wearing on weekends or lounging around the house. A signed poster of the original band members would also look great hanging in a man cave or garage. Past members include John East, Dan Treacy, Alan McGee, Dick Green, and Ray Kent.