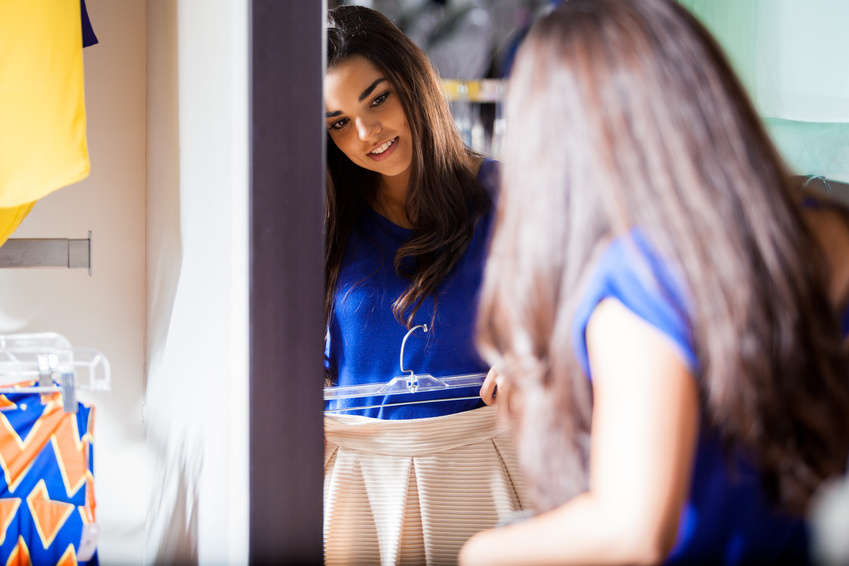 Fashion changes with the times and new trends come along all the time. A tulip skirt is one of these trends, and a great piece of clothing for any woman's wardrobe due to its versatility. Tulip skirts come in a variety of materials, fabrics, and sizes, which makes them a great choice for many events.
History of the Tulip Skirt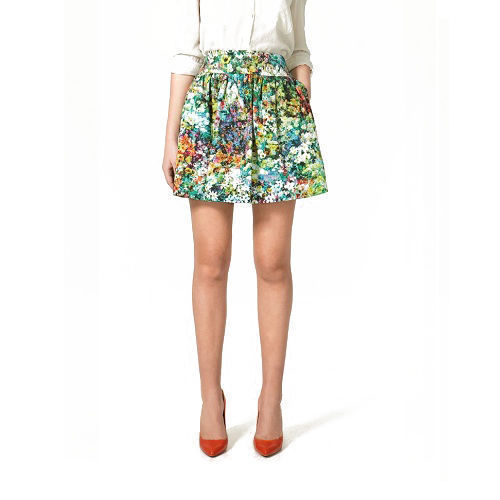 The tulip skirt has been around for quite some time. Designer Pierre Cardin first brought the tulip skirt, also known as a bubble skirt, to the forefront of fashion in the 1950's. In the 1980's, designer Christian Lacroix brought them back to the limelight with his high fashion line, as well as a more accessible and affordable line.
The Tulip Skirt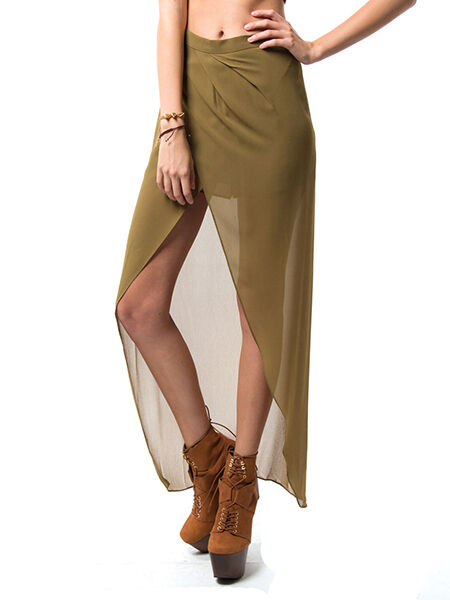 Tulip skirts have a very defined shape. A cinched waist in the skirt followed by extra folds of fabric at the hip are the two defining characteristics of this style skirt. Another notable characteristic of the tulip skirt is a tapered hemline. All three of these characteristics put together give the illusion of an inverted tulip, hence the name. These features make the tulip skirt ideal for women of all figures. The shape flatters women with curves because it conceals curves. For women without curves, the extra folds of the fabric add curves.
How to Style Tops with Tulip Skirts
Choosing the right top to pair with your tulip skirt is key. The fabric of your skirt and the occasion are two factors to consider. Either way, due to the style of the skirt, a slimmer fitting top works best with a tulip skirt. If your skirt is ornate and fancy, you may want a simpler top. If your skirt is more simple and basic, then a dressier, more decorative top might work better.
Shoes for Your Skirt
Just like choosing a top, choosing the right pair of shoes to wear with your tulip skirt depends on the style of the skirt. Heels, or pumps, are appropriate for a tulip skirt at work or a more formal event. For a more casual look, pair your skirt with some flats. A rounded or open toe is even more casual, whereas a flat with a pointed toe is still casual but adds some extra style.
Accessories
The final step to complete your outfit is to find the right accessories to wear with your tulip skirt. A wide belt, along with the cinched waist of the tulip skirt, makes a waist look even smaller. Due to the volume of the skirts, accessories can be kept to a minimum. Smaller earrings, a single necklace, and maybe a few bangle bracelets are more than enough. Clutch purses also look great with a tulip skirt, allowing the skirt to be the feature item of the outfit.