The United States created a number of military medals exclusively for people who participated in the Second World War. These war medals, no longer awarded, are valuable collectors' items. The US issued a number of other medals during this period for specific acts of valour as well, though many are not specific to World War II.
Medals for Service

WWII US medals include the US Victory Medal, which commemorates military service during the war. The US Army and Navy awarded it to all members of the US military who served between 1941 and 1946. Campaign medals — the American, Asian-Pacific, and European-African-Middle Eastern Campaign Medal — recognised personnel who participated from 1941 to 1946. Moreover, the American military awarded Occupation Medals to US occupation forces in Germany, Italy, Austria, or Japan. These include the Army of Occupation and Navy Occupation Service medals and the Medal for Humane Action, for those who performed extended duty in support of the Berlin Airlift.
Medals Awarded for Valour
These American WWII medals recognised gallant acts. Medals of the same name are still awarded, and some existed before this war. Created in 1862, the US Medal of Honour is the country's highest decoration for valour. The US Congress has awarded over 3,000. The medal just below this, the Distinguished Service Cross was established in 1918 to recognise "extraordinary heroism in connection with military operations against an opposing armed force." Finally, the third highest award for valour is the Silver Star. Also established in 1918, it acknowledges "gallantry in action against an opposing armed force." Like the Medal of Honour, the Silver Star recognises all branches of the US armed forces.
Navy Medals
The US Navy Cross medal is the second highest award for valour awarded to US Navy personnel. Established in 1917, it recognises "Navy or Marine Corps who distinguish themselves with extraordinary heroism not justifying the Medal of Honour." The Navy has awarded over 6,000 since its creation, with World War II veterans claiming over 3,500 of them. Following it is the Navy Distinguished Service Medal, the third highest in the US Navy.
Air Force Medals
Two medals—the Distinguished Flying Cross and the Air Medal—were awarded to US Air Force personnel. The former recognised "heroism or extraordinary achievement," and the latter "meritorious achievement." The US Air Force awarded over 400,000 Air Medals during the Second World War.
Other Notable Medals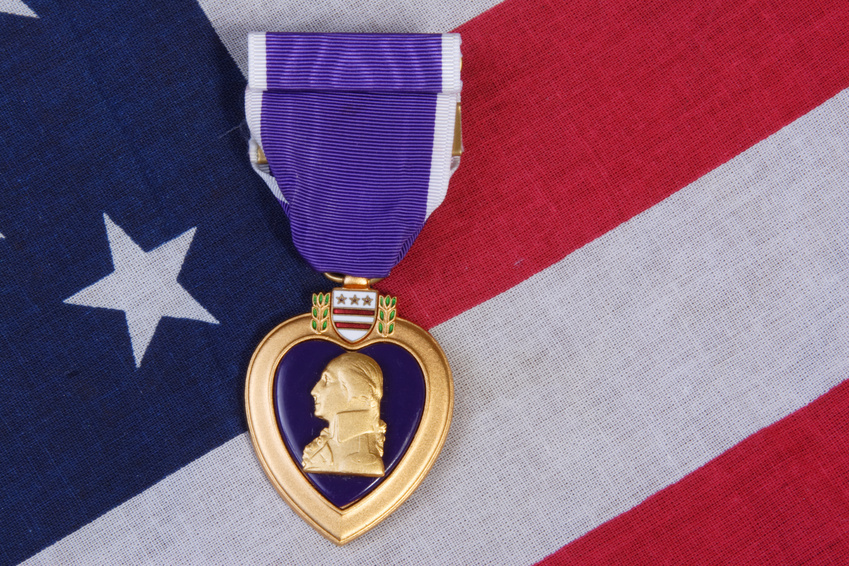 The US President awards the Purple Heart to those wounded or killed while serving in the US military. The Prisoner of War Medal is specifically for World War II veterans. Finally, the Women's Army Corps Service Medal recognised women's contribution to the Second World War.