Ultra- portable laptops , or ultrabooks , are slimline, compact, and lightweight, making them easy to carry. Many models feature solid state drives instead of hard drives for durability and data security. They offer an extensive range of features that make them attractive to those who need the functionality of a laptop or desktop , but who travel frequently, or need to work away from their main computer. Some people even choose an ultra-portable laptop as their main computer .

Ultra-portable Laptop Processor

The best ultra-portable laptops feature run-cool Intel or AMD dual core processors. For the best performance and longest lifespan, these processors should be low-voltage models, rated around 7-20W TDP. Any higher than this, and the battery drain increases, as does wasted thermal energy. Therefore, the lower the voltage and battery drain the better. This maximises battery life and decreases wasted thermal energy, keeping your system running smooth and cool. Run-cool processors do not easily overheat on load, so there's no need for large, bulky fans and cooling units, saving valuable space inside a thin ultra-portable laptop.
Memory
4 GB of DDR3 memory is the standard on ultra-portables, and these perform well, such as the Lenovo IdeaPad Yoga 2. However, because of the ultra-thin design, you really have no room to install internal upgrades in the body. Therefore, to future-proof your ultrabook and ensure you can run any game, or multiple applications without freezing, crashing, or buffering, consider opting for an ultrabook with 8GB of DDR3, such as the Dell XPS 14-L421X.
Display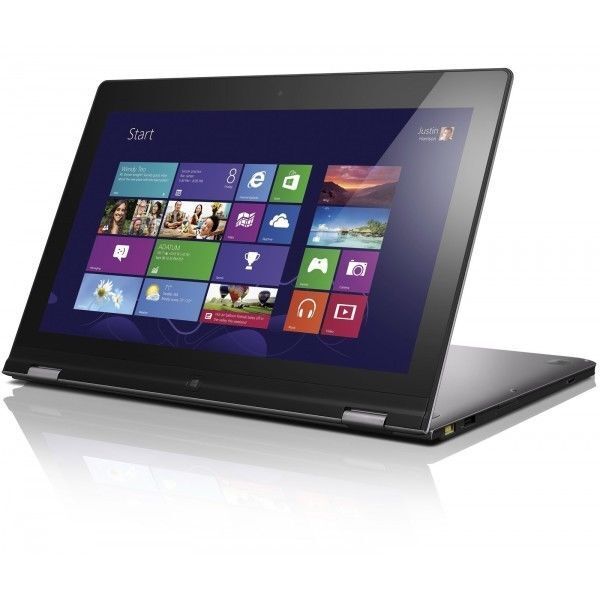 Ultra-portable laptops generally have screen sizes measuring between 11 and 14 inches. Some, such as the Acer Aspire S7-392-6411, offer touchscreen functionality, and others, like the HP Split 13 offer a detachable screen that morphs into a tablet for maximum versatility and portability. When buying an ultra-portable laptop, look at screen resolution. Because of the small screen size, screen resolution tends to be lower than a standard desktop or laptop. The most common, and most practical resolutions, are 1366 x 768, and 1600 x 900. These resolutions are perfectly acceptable for general viewing, as well as handling 720p HD. However, full HD, at 1080p HD, does not provide a good viewing experience on these screens. Look for screens with LED backlighting or IPS screens, as these improve the viewing experience and ensure the thinnest, coolest screen possible.

Battery Life
Battery life is an important consideration if you spend significant time on your ultrabook, away from mains electricity, whether you are having a working lunch or using your ultra-portable on a train or plane. The larger the ultra-portable, the more space inside for battery cells, therefore, larger models, such as the Macbook Air or the Acer S7, have a considerably longer single charge battery life, being 12 hours and 9 hours, respectively.