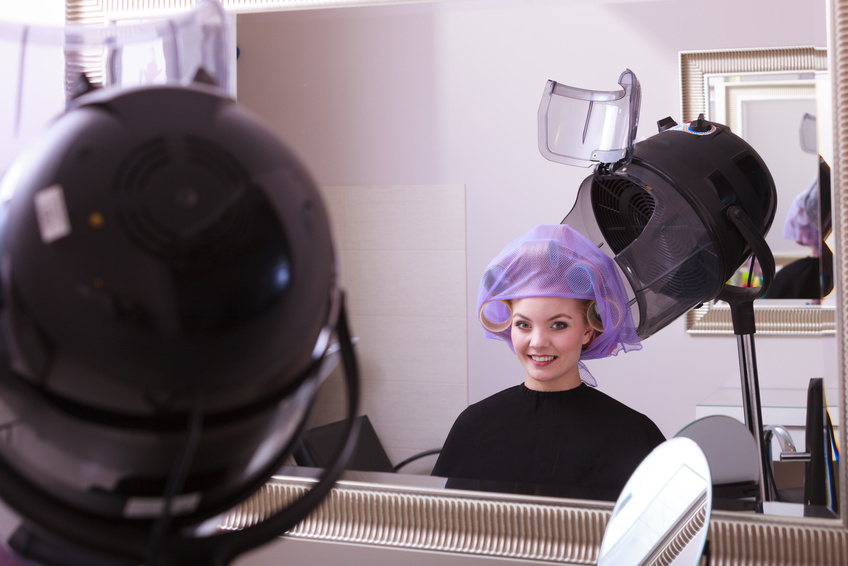 For thin, fine hair, getting volume is a hassle. However, using big rollers can boost your hair and provide a thicker, fuller look. There are several ways you can use big hair rollers no matter what length your hair is. Get some new hair ideas and up the ante on your look next time you go out when you add big rollers to your styling repertoire of products.
Hot Rollers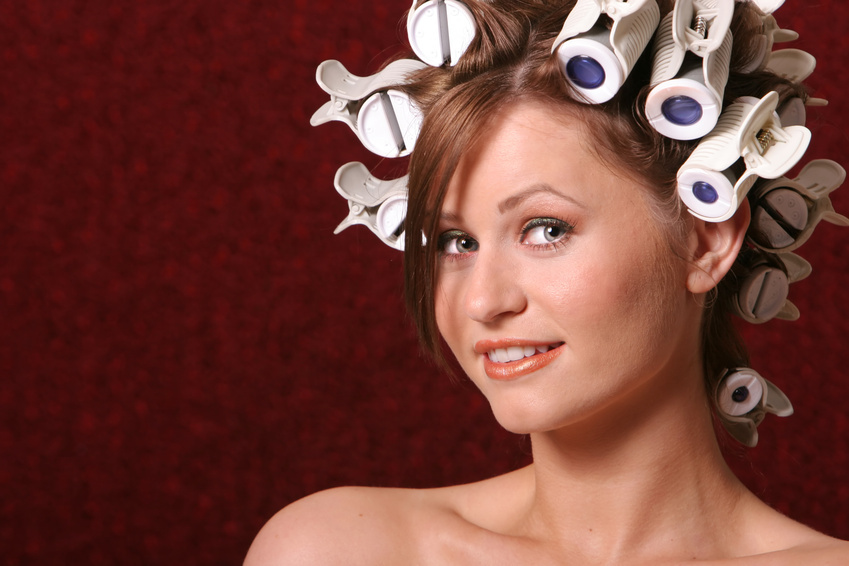 Big hot rollers create the perfect curls; not too tight and not too loose. To make your own curly look, use hot curlers, such as Charles Worthington Big Hair heated rollers, Revlon heated rollers, BabyLiss boutique rollers, or Vidal Sassoon Big Hair hot rollers. The largest rollers create the loosest curls, and the small ones make tighter waves. Plug in the rollers and heat them. Prep your hair with thermal shine spray. Comb your hair to remove tangles, separate your hair into 5 cm sections, and then roll them up. Clip the rollers in with roller pins or clips. Leave the rollers in for roughly 10 minutes or until they cool. Unroll them carefully and comb out the curls with your fingers. Set your curls with hair spray, such as Bumble and Bumble thickening hair spray or BedHead Maxxed Out hair spray.
Velcro Curlers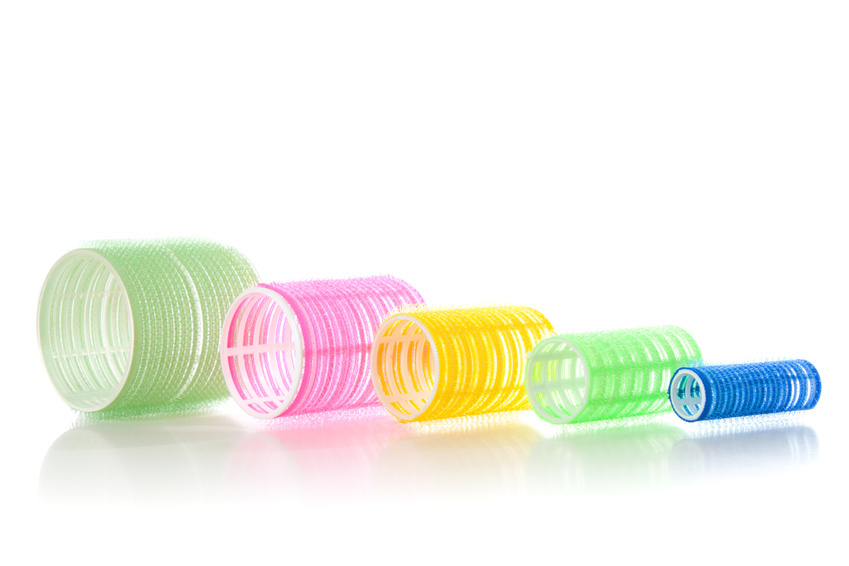 To create a beachy look that is looser than using hot roller curls, without using heat, use Velcro curlers. These curls add body to fine hair without giving you an overdone look. Use oversized Velcro curlers for an easy, voluminous look. To get the most out of Velcro curlers, set your hair when it is clean and slightly damp. Comb hair first to detangle. Use a volumising gel or spray to prep your hair before setting it. If you have fine hair, use medium-sized rollers. If you have thicker hair, use the jumbo-sized rollers. Separate your hair into sections and roll it upward, clipping each section with a roller pin. Velcro rollers take longer to set than hot curlers. Let the rollers sit for at least half an hour, but longer if you have the time. This produces the best results. Finish with hair spray or shine spray for glossy locks.
Sponge Rollers
Big sponge rollers do double duty by giving you volume and tight curls that last all day. If you are looking for a very curly look that does not drop or fall, sponge rollers are the best bet. Sponge rollers set overnight, so you can sleep on them comfortably since they include soft sponge material. Use the biggest rollers for the loosest curls, and set your sponge rollers on clean, dry hair. Spray your hair with volumising spray or hair spray to help the rollers 'grab' clean hair better. Spray the set rollers with hair spray, and then uncoil them carefully in the morning to avoid tangles. Use your fingers to style the curls.