The sport of shooting clay pigeons has existed since the late 1800s. It derived from the highly popular activity of hunting pheasant and grouse, a sport that was only possible during certain seasons. The all-season sport involves shooting clay discs known as clay pigeons into the air with special machines. The sportsman then shoots the disc out of the air with a rifle or shotgun. Due to the long-term popularity of the hobby, many vintage clay pigeon items are available for enthusiasts to collect.
Vintage Trap Cast Skeet Throwers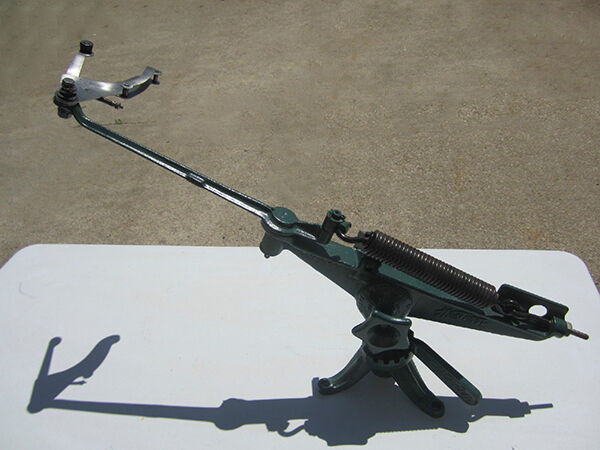 Spring actuated skeet throwers are excellent tools for sportsmen because they throw clay pigeons, also called skeet, accurately every time, and one person can operate the machine. Vintage skeet throwers are solid steel and feature stands, long throwing arms, hands to hold the clay pigeons, and rope. The machine easily sets up by loading it with the skeet and pulling back the arm until it latches. The sportsman then pulls the rope to throw the pigeon. When searching for vintage throwers, users should look for items in working condition that were made by reputable companies. Verifying the brand, such as Browning, is a great way to verify authenticity of the item.
Vintage Manual Skeet Throwers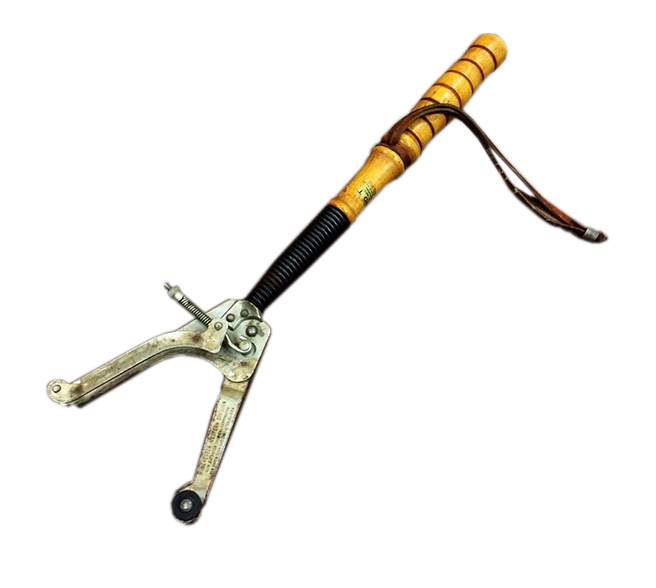 Manual skeet throwers are another common tool used in the sport. These throwers require a second person to activate the thrower while the sportsman aims. They consist of long handles with hands at the end to hold the clay pigeons. Vintage throwers typically had wooden handles and steel hands, while modern throwers are entirely hard plastic. Because wood and steel do not bend, the hands pivot slightly at the end of the handles and have springs attached. The slight movement at the joint allows the helper to throw the pigeon farther because of the slingshot effect. The metal springs have a tendency to rust, so it is important to make sure a vintage skeet thrower still rotates on the joint and has a functioning spring.
Vintage Clay Pigeons
Finding vintage clay pigeons is a challenge because they break easily. Most vintage skeet have chips or cracks in them. However, it is possible to sometimes find intact pieces that make great decoration pieces. Another issue is dating clay pigeons. Most do not have a year of production stamped on them. The best way to determine a vintage item is to look for particular brands that only existed during the early years of the sport, such as those made by Western Cartridge Company.