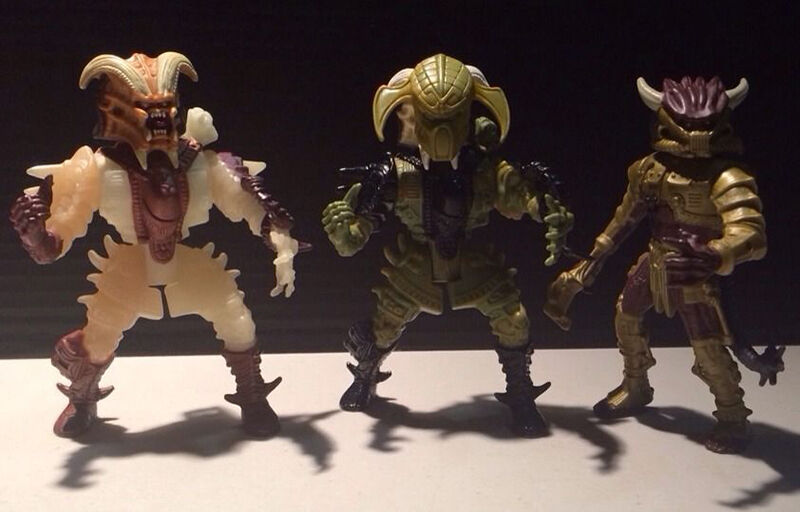 The 1987 film Predator introduced audiences to a science fiction alien with a scary set of teeth. The classic film spawned many toys, including action figures depicting the alien species from the movie. For fans of the film, finding a cool vintage Predator figure is the perfect way to enhance an action figure collection. Find some of the coolest vintage Predator figures and relive the magic of the movie.
NECA Figures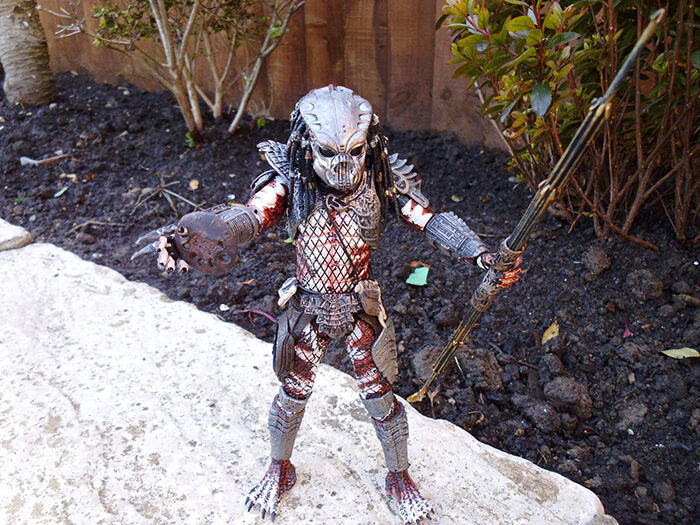 Known for its well-made action figures and attention to detail, NECA created many types of noteworthy Predator figures. From its tribute to the original Kenner Predator figures to its own figures featuring Predator, Berserker, Falconer, and Tracker, NECA always pleases Predator fans and continues to release its popular Predator figures in different forms. Purchase a NECA unmasked Predator figure or a two-pack Dutch vs. Predator battle figure set, or opt for a special edition Thermal Vision Dutch figure.
McFarlane Figures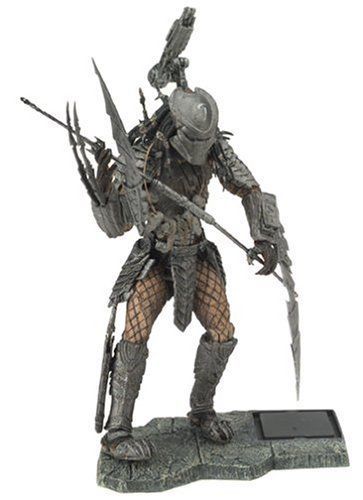 The McFarlane company, which makes deluxe, articulated action figures, offers some of the most sought-after Predator figures available. These include deluxe, 30 cm versions of Alien vs. Predator figures, figure box sets featuring characters like the Alien Queen, and exclusive figure versions of the Stealth Predator, Celtic Predator, and Elder Predator. Pick up figures from the 1990 'Predator 2' release, including The Hunter figure or the vintage Movie Maniacs 15 cm Predator figure.
Hot Toys/Sideshow Figures
Deluxe figures with added extras, Hot Toys and Sideshow Predator figures are collectors' dreams. Over the years, the company released many detailed figures, including the Movie Masterpiece series of figures featuring 30 cm Predator figures with 14 points of articulation, interchangeable mouthpieces, and body armour. Other Hot Toys Predator figures include the City Hunter figure from 'Predator 2', a Tracker Predator figure, and a Scar Predator. Some figures are die-cast metal for a cool look.
Alien vs. Predator Figures
Science fiction fans rejoiced when two popular film characters came together in the 2004 release of Alien vs. Predator, and many action figures followed based on the film. The concept was not new and there are older AVP figures based on the stories of the two monsters in comic books, and those figures are rare finds. Some vintage AVP figures to collect include 2002 McFarlane Movie Maniacs figures featuring both characters and retro Kenner figure sets with the Warrior Alien figure and the Renegade Predator inside. NECA figures from 2008 feature a highly detailed Wolf Predator, and deluxe box sets feature figures and accessories from the film.
Kenner Figures
Some of the most fun vintage Predator figures are the retro Kenner figures. The toy company manufactured the same figures in the early 90s which collectors still seek out today. Some of these include the Stalker Predator figure, which glows in the dark, and the 1993 Cracked Tusk Predator. Score a 1992 Scavage Predator with Bolo Blasting Action, or find a 1992 Lava Predator.