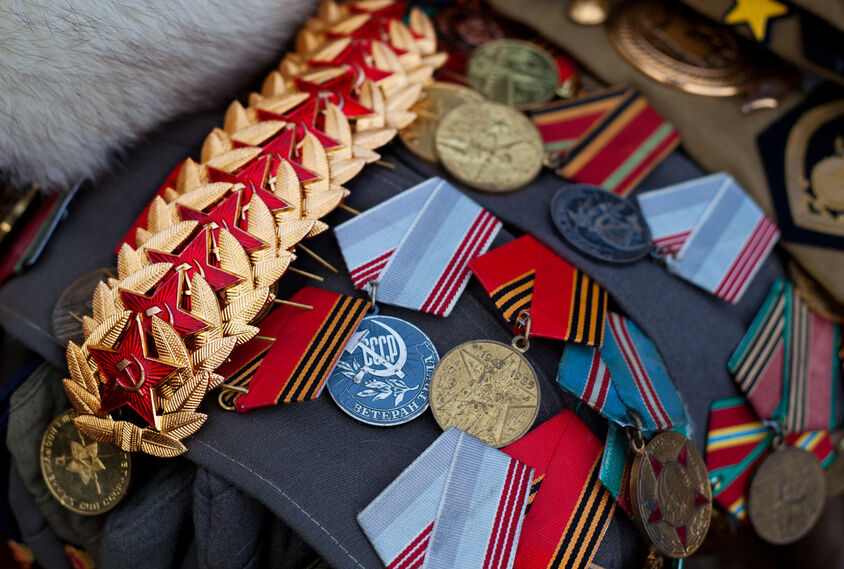 Many collectors are on the look-out for reproduction items such as replica items from WW2. Look for militaria repro products representative of gear worn during World War II, 1939 to 1945. See what militaria collectibles interest you the most, symbolic of a global war between major powers of the world, recorded as the deadliest in history.
Uniforms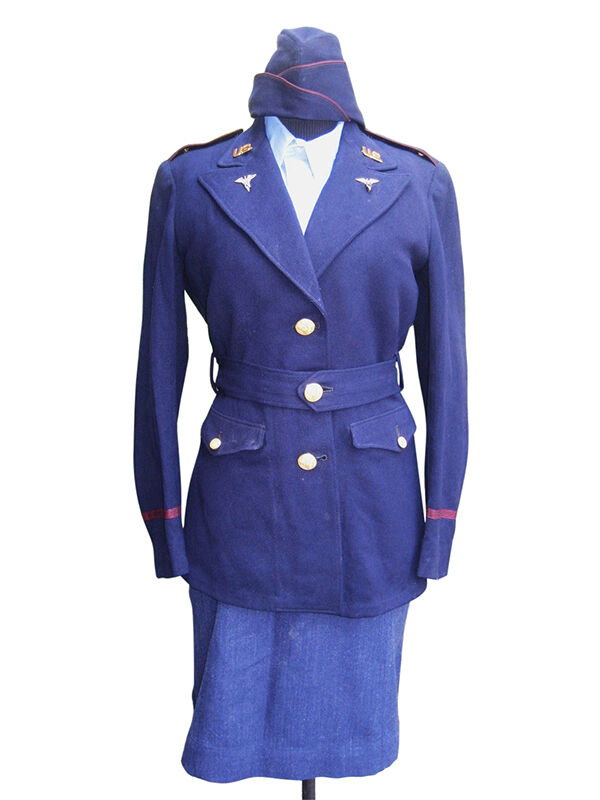 Build your repro look around WW2 military uniforms, introduced to the buying market as wartime dress costumes. Pick up a two-piece women's officer suit complete with sleeve insignia, chest badges, and hat. A men's reproduction of a private or general uniform includes hat, tie, shirt, and trousers. When shopping for a WW2 uniform grab a pair of imitation trouser braces in a British Army pattern as part of the battle dress attire. British Home Guard uniforms of the 1940s are available in private, captain, and soldier reproductions which may also include a jacket and belt in addition to standard items. Purchase Royal Air Force uniform replicas for men and women with period detailing.
Helmets/Caps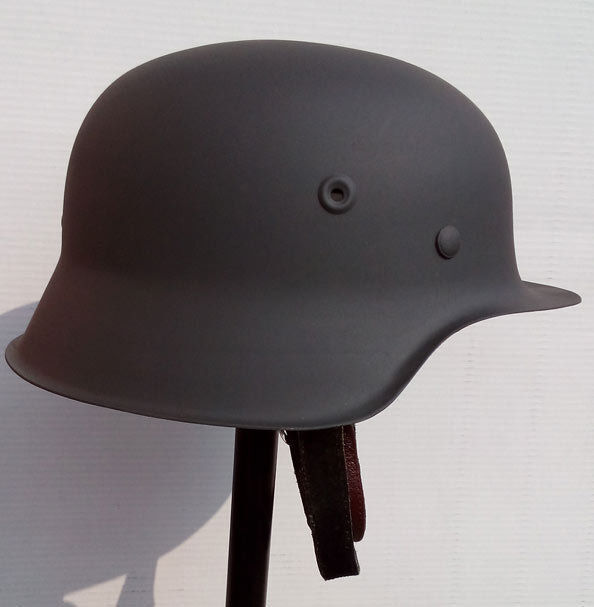 Buy genuine WW2 military items or shop for WW2 reproductions that resemble real items from the war. Look for a generous selection of WW2 German helmets with replicas in plastic painted in German army green. You may find a British field service cap made from the same material as battle dress tunics or a German WW2 Herr hat made from similar fabric as original hats worn by soldiers. A reproduction of a German Elite Panzer visor is a prize possession amongst war re-enactors. A Japanese field cap has a star badge above the visor and an inscription on the inside in the language of the island country. Listed among authentic WW2 British helmets are refurbished helmets with new liners and straps.
Personal Gear
An abundance of WW2 repro personal gear includes German wallets featuring double compartments for notes and German Marks, and separate section for coins. Pick up faux tunic buttons, badges, mountain troop rucksacks, equipment straps, trouser braces, rifle slings, and ammo pouches. Look for a WW2 German MP40 submachine magazine pouch, artificially weathered to look battle-worn. Do not stop there. Look for additional items such as shovels, army drinking cups, water bottles and covers, gun holsters, and other copies of authentic pieces. You should be able to outfit a complete WW2 repro ensemble by adding these accessories to your look-alike uniform.