To make your Warhammer battles more engaging and authentic as you battle your deadly foes, you need scenery. Warhammer scenery completes a battle game but also a display board for the armies that you have spent many hours building and painting. Whether you want to add grass and gravel to your miniature bases, a fortress, ruins, or a dark and treacherous forest to the board, understanding the huge range of Warhammer scenery allows you to purchase the correct scenery pieces for your board or display.
Warhammer Scenery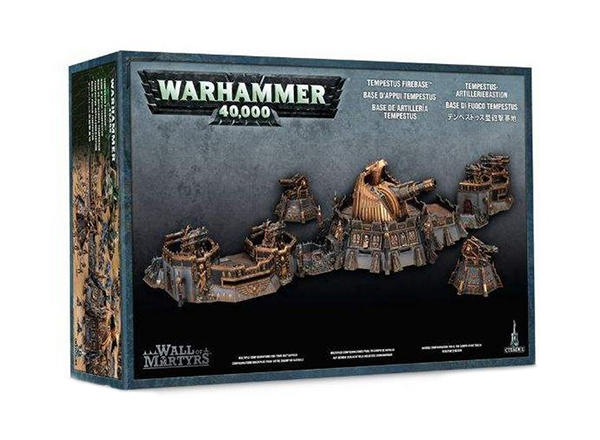 Warhammer scenery consists largely of towers, fortresses, and arcane ruins. The scenery complements the historic fantasy of the original Warhammer range, with armies such as Bretonnians, Orcs, Goblins, Wood Elves, High Elves, Dark Elves, Dwarves, Ogres, and Vampires. These mythical beings have scenery that reflects their background, from a simple farmhouse or a chapel, to the Warhammer fortress, the terrifying Witchfate Tor, arcane ruins, and Deathknell Watch.
Warhammer 40,000 Scenery
The scenery range for Warhammer 40,000 is more futuristic and includes everything from ruins to imperial bastions, and heavy artillery fortifications. With its intricate and delicate arches and windows, the Basilica Administratum is a popular choice of ruin for the 40,000 series. For urban battles, the Urban Barricades and Walls scenery is a good option for your troops to hide behind as they do battle, or even to set up an ambush. If you have flying troops or vehicles, do not forget the SkyShield Landing Pad and plenty of defences surrounding it. You can also opt for some extra heavy defensive firepower in the form of the Wall of Martyrs: Firestorm Redoubt and the Vengeance Weapon Battery.
General Warhammer Scenery and Accessories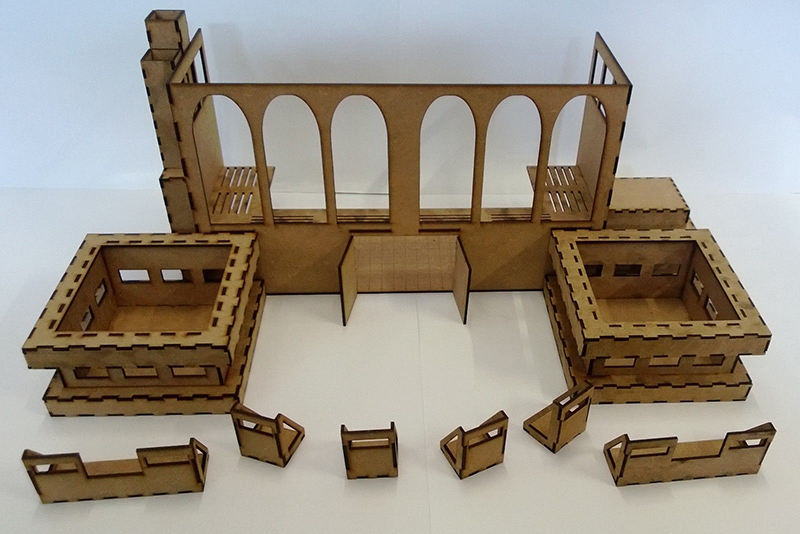 Aside from the buildings and ruins, you need other objects and accessories to complete your display or your gaming experience. You need a game board upon which to wage war against your enemies. You can purchase a game board with some terrain items, such as a river, a rock formation, or a mountain range in place. Alternatively, buy a bare board and build it yourself, deciding on what natural features your board should have, such as an easily defendable valley or a dense forest for setting an ambush. You also require Citadel paints and paintbrushes, modelling glue, and the terrain items, such as rocks, caves, and trees. If you are feeling particularly creative or have something very specific in mind, you can build on your board with chicken wire and paper mache, or with modelling clay. Remember to add ground cover, such as sand, packed dirt roads, grass, moss, or ferns, for an authentic feel.