In the digital age, most people take their smartphones everywhere in order to keep up with their friends via social media, to connect with clients, or just in case of emergencies. However, being electronic items, smartphones do not like getting wet. However careful you are, accidents do happen, so using a waterproof phone case, such as one from Proporta, is a great idea.
The BeachBuoy Collection of Proporta Cases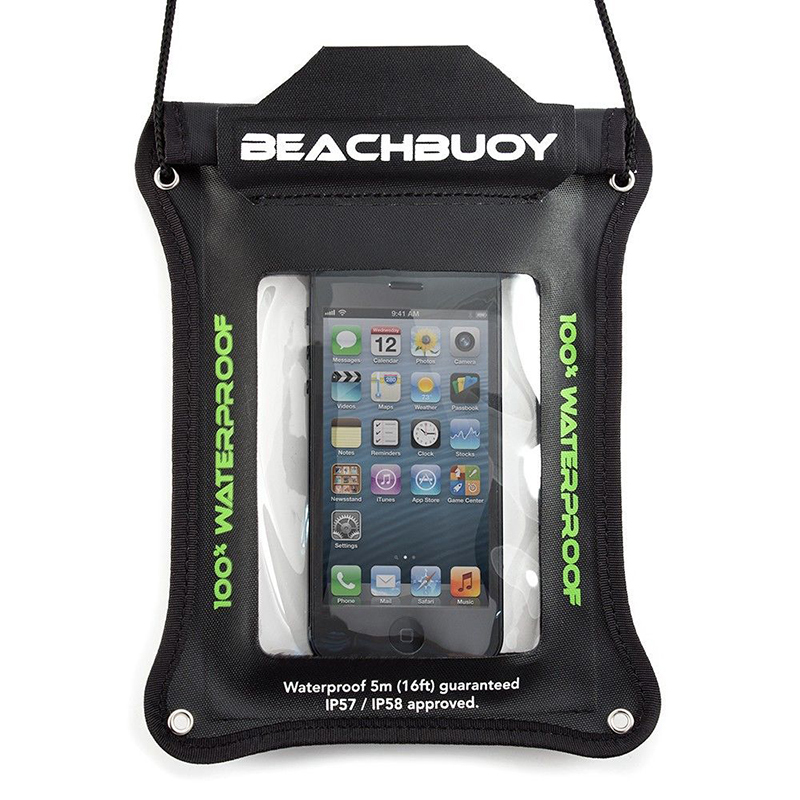 BeachBuoy cases by Proporta keep electronic devices safe and dry. Using a grip seal system and approved by the British Standards Institute as being waterproof to a depth of 5 metres, BeachBuoy cases are available in three different sizes to fit several electronic devices. Suitable for many devices including the iPhone, Nokia Lumia smartphones, and the Samsung Galaxy 2 and 3, the small-sized case measures 145x115 mm. Used for protecting e-readers and tablets including the Kindle and Google Nexus, the medium BeachBuoy case measures 180x128 mm. The largest of the BeachBuoy cases measures 265x200 mm and protects devices including Samsung Galaxy tablets and the Kindle Fire. There is also a BeachBuoy case which allows you to mount your phone to the handlebars of your bike. The case has foam inserts in the straps that wrap around the handlebars which stops the case from slipping as you ride. Each BeachBuoy case has a see-through front so you can still work your device without having to remove it from the case in the wet.
The Amphibian Collection of Proporta Cases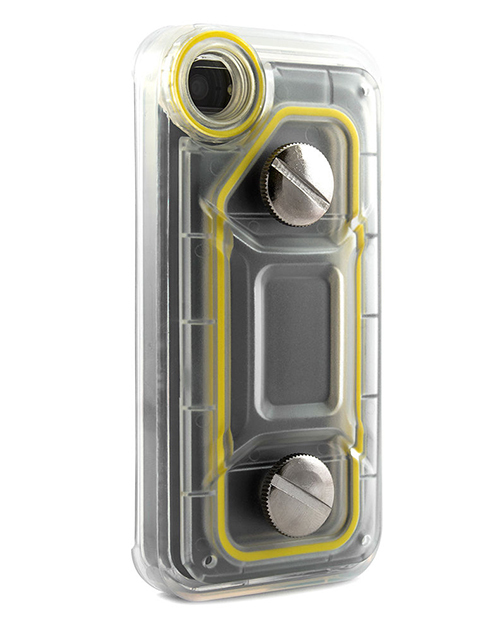 Designed for the iPhone 4S and the iPhone 5S, Amphibian cases produced by Proporta fit tightly around the phones and are waterproof up to 3 metres. This allows you to use your iPhone to take photographs underwater. Not only does the Amphibian case protect the phone from water but it also protects it from sand and dirt, which is ideal for the beach. Use the phone while in its case with its patented closure system. The case consists of two separate parts: the polycarbonate inner part and the outer silicone case. The case has an attachment which allows you to attach a strap and wear the phone and case around your neck.
Splash Proof Proporta Cases
The splash proof Proporta cases are compatible with the iPhone, Galaxy phones, and other smartphones similar in size. Fitted with a lanyard and an armband, keep your phone with you and safe at all times. The waterproof phone case has a window that allows you to still use your phone even when it is in the case. You can listen to your music safely while lounging around the poolside as the case remains splash proof even with headphones attached. Only use waterproof headphones if listening to music where you or your headphones may get wet.