Western Digital Raptor storage, also known as VelociRaptor is renowned for quality, durability, and performance. You can choose between an internal or external hard disc drive, depending on your storage needs. Understanding the key features of each VelociRaptor drive and factoring in your storage and performance requirements allows you to quickly establish which Western Digital Raptor drive is the best choice.
Western Digital My Book VelociRaptor Duo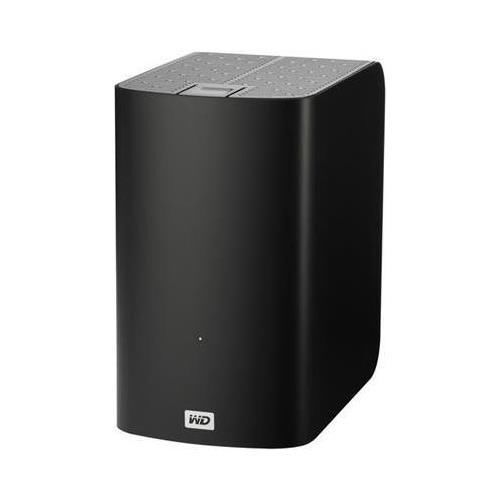 Boasting 2 TB of storage, the Western Digital My Book VelociRaptor Duo is a dual-drive storage system, allowing you to partition your files, operate one as a secure backup, or use both for maximum speed performance. The dual Thunderbolt ports allow for rapid transfer and optimal performance from high-performance peripherals, including high-resolution monitors. This robust external drive requires a Mac with OS X 10.6.8 or higher or a Mac with Thunderbolt connectors. In just 65 seconds, with this drive and the right computer, you can download an entire HD movie. The My Book VelociRaptor Duo also allows you to daisy-chain up to six drives to maximise your storage space, making it a great choice for those who need to store huge amounts of data, such as video editors, musicians, and graphic designers. It has a tough chassis which also acts as a heat sink, helping to keep your drive cool.
Western Digital VelociRaptor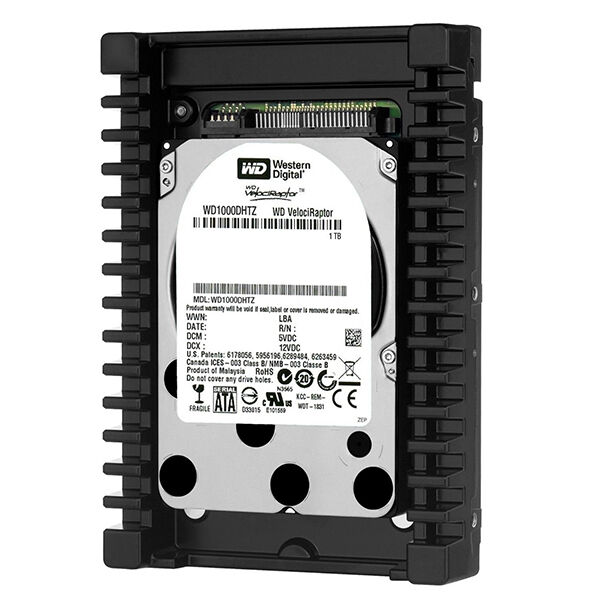 Compatible with both Windows and Mac systems, this internal SATA hard disc drive boasts an impressive 6 GB/s SATA interface with an ultra-fast 32 MB cache to offer you fast, efficient performance. The VelociRaptor offers 1 TB of storage space in a standard 2.5-inch hard disc drive with a 3.5-inch mounting frame. With an impressive 1.4 million hours mean time between failures, or MTBF, the Western Digital VelociRaptor keeps your data safe, secure, and free of errors and corruption. To prevent overheating, the chassis operates as a heat sink, pulling heat away from the internal components. The drive is energy-efficient and consumes almost no power when the computer is in standby, reducing heat build-up and excess energy consumption.
Considerations When Buying a Western Digital Raptor Drive
When buying a Western Digital Raptor storage drive, you first establish whether you need to transport your drive, in which case, the VelociRaptor Duo is right for you. However, if you have a very limited amount of desk space, or you do not need to transport your drive, an internal model is a good choice, if you know how to install it. Also consider how much storage capacity you need, and whether you want a dual drive for security and stability, as a back-up, or maybe you want to sort your files easily while optimising speed and performance.