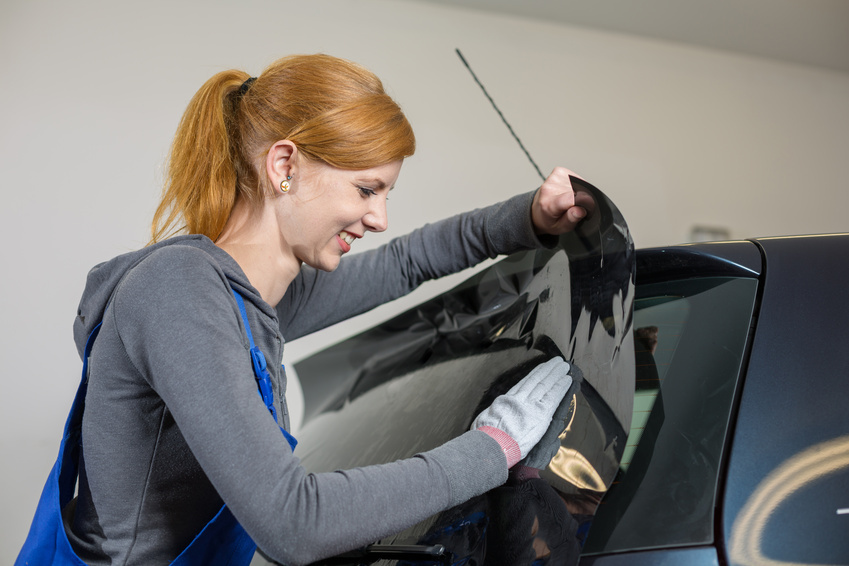 Window tint, or a solar control film, is a very thin film that you can apply onto your car windows in order to create a sun barrier, protect the interior from fading or heat, and provide safety and privacy. Window tint films fall into several categories and their suitability depends on your needs. The main types include dyed tinting, carbon, crystalline, hybrid, and ceramic film.
Dyed Tinting Film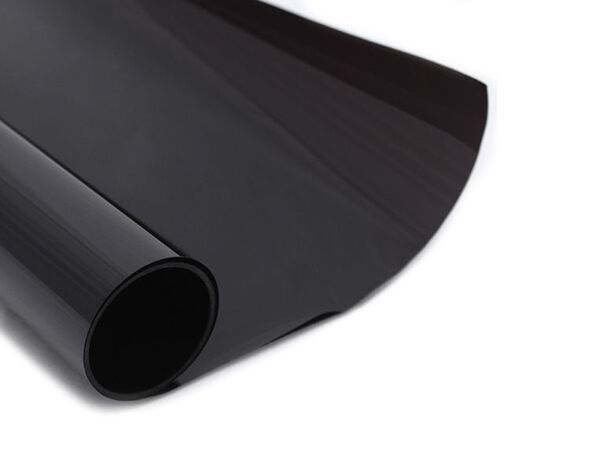 This type of film is a layer of polyester with a base layer of dye that combines together with an adhesive layer. The film does not contain metal and gives the car windows the blackest look possible. Therefore, car owners mainly prefer this film for its appearance. This film does not interfere with radio signals, but it does reduce the fading of interior upholstery as well as glare. Of the window tint types, this type has the least heat reduction. Popular products include LLumar ATC and Suntek CXP.
Carbon Film
Carbon film looks like the dyed tint film but performs like a hybrid film. This film is black in colour and one of the nicest looking films available on the market. The carbon blocks about 40 per cent of the infrared heat that enters through the car glass. This type of film is durable and contains no metal and thus it does not cause any interference with satellite or radio signals. A popular manufacturer of carbon film is 3M.
Crystalline Film
Crystalline film provides good clarity and looks. The multilayer optical film technology combines hundreds of layers of film, but it is still very thin. Thanks to this technology, even clear film could reflect more heat than dark films and allow you to maintain your car's appearance. About 90 per cent of the sunlight reaches the inside of your car, while the film blocks about 60 per cent of the infrared heat. This type of film contains no metal particles, so it does not interfere with your car's systems.
Hybrid Film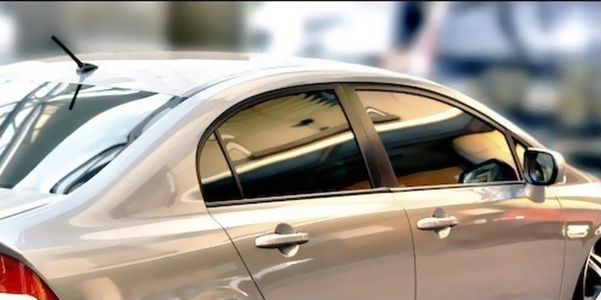 The hybrid film combines a metal layer with a polyester dye layer. The metal reduces the amount of heat entering the car, but it could interfere with radio signals. The tint is typically charcoal in colour. The film provides UV, glare, and fade protection.
Ceramic Film
Ceramic film uses nano ceramic technology and is slightly thicker than other types of films. This film blocks about two times more heat than dyed or hybrid films. It is typically available in grey colour. The film is clear and durable. Its main disadvantage is that the drying time after application could take up to a few weeks.