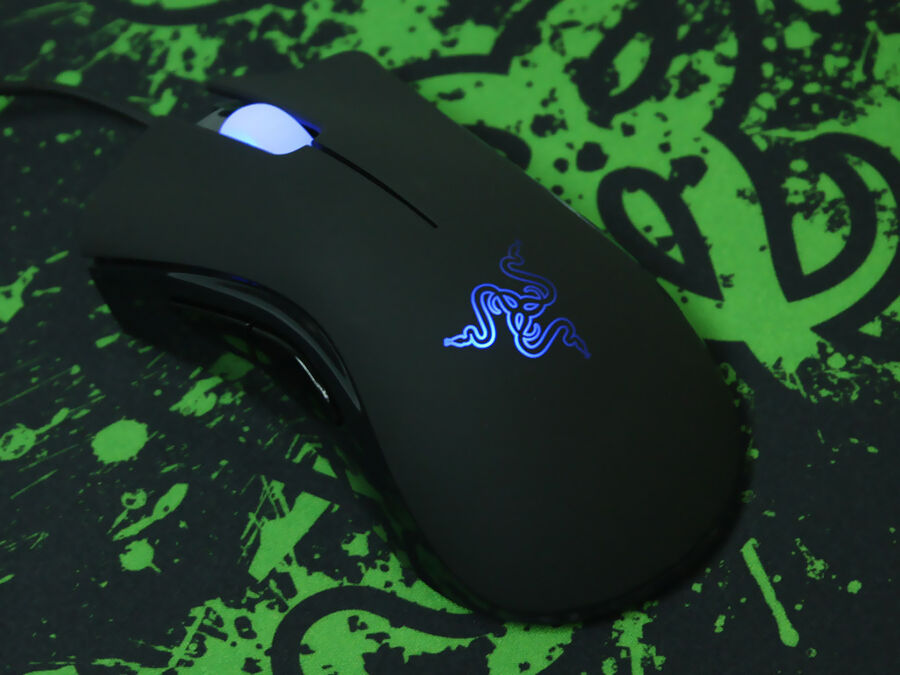 While standard computer peripherals mostly look the same, Razer's high-end computer mice are interesting, cool, and unique. Razer sells over a dozen different mice, including specialty gaming, ergonomic, and ambidextrous mice. While most Razer gaming mice come with wired or wireless options, choosing one wireless Razer mouse means looking at features, choosing a size, and finding a mouse that suits your needs.
Grip Type of the Wireless Razer Computer Mouse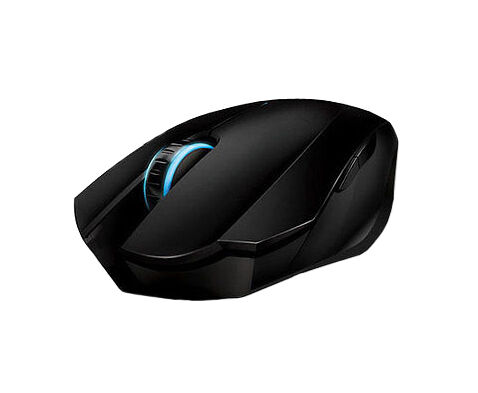 Razer sells several grip types, allowing you to buy a wireless Razer mouse based on how you hold your mouse. Razer recommends the Taipan mouse for people who use the front of their fingers to do most of the movement on the mouse, and the Orochi for those who use just the tips of their fingers. Razer also sells three ambidextrous mice for users who use both hands, their right hand, or like to switch up. These are the Ouroborus, the Taipan, and the Abyssus, respectively. For general use, a standard non-ambidextrous mouse works perfectly, but those who want to customise their grip can choose according to how they use their mouse.
Razer Computer Mice for MMA, MOBA, Action RPG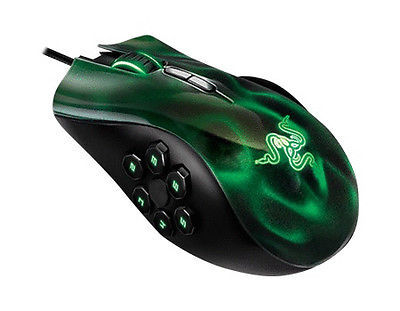 Razer offers several gaming mice for hardcore players of massive multiplayer online, multiplayer online battle arena (MOBA), and action role-playing (RPG) games. These mice are MOBA/Action RPG mice and are specially for gaming. The difference between these mice and standard gaming mice is that Razer built them with buttons on the side that you can use with your thumb. While there is a learning curve, the result is that you eventually learn to respond faster because you can just use your mouse to actuate a character. The Razer Naga, Razer Naga Epic are for mixed martial arts (MMA) and RPGs and feature six buttons on the side. The Razer Naga Hex features 12 buttons on the side, and is for MOBA. Consider which types of games you typically play and then try choosing a mouse for that specific game type. If you play several different types of games, then a basic gaming mouse such as the Razer DeathAdder is a great option as well.
Ergonomic Wireless Razer Computer Mice
Razer sells a number of ergonomic wireless mice, which are perfect for hardcore gamers who intend to play for long periods of time, because these mice support the wrist, which reduces the risk of carpal tunnel or other repetitive strain injuries. Razer's ergonomic mice include the Mamba, the Imperator, and the Death Adder. Each of these mice features customisable ergonomics with sides and fronts that adjust based on your grip, so that you get the most comfortable experience from your gaming mouse.