A smaller version of the iPod, the 3rd generation iPod Nano can hold songs, videos, and digital photos for listening and viewing purposes. You can also use this MP3 player as a flash drive of sorts to store or backup files and other data as well as to sync contact and calendar information from your computer.
Capacity and Colour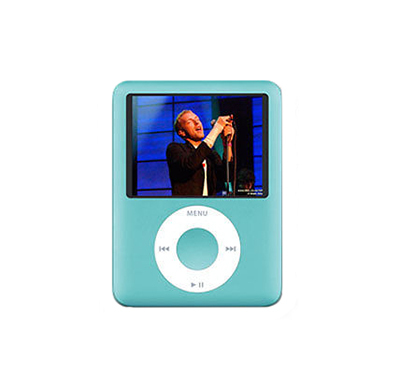 The 3rd generation iPod Nano comes in both 4 and 8 GB capacities. The greater the memory, the more songs the iPod Nano can hold. Generally speaking, a 4 GB MP3 player can hold roughly 1000 songs, while an 8 GB MP3 player can hold double that number. The exact number of songs depends on the length of each song, the file type, and the format. As for colour, it depends on storage capacity. The 4 GB iPod Nano comes in silver, while the 8 GB iPod Nano comes in silver, black, blue, green, pink, and red.
Distinguishing Features
The 3rd generation iPod Nano differs from the 1st and 2nd Generation iPod Nano models with its wider screen, its ability to play video, and its hold switch located at the bottom. When shopping, you can also ensure you are purchasing a 3rd generation iPod Nano by examining the last three digits of the device's serial number. The digits should read as one of the following: YOP, YOR, YXR, YXT, YXV, or YXX.
Technical Specifications
This Apple iPod Nano model plays up to 24 hours of music or up to 5 hours of video on a single battery charge. Charging takes about three hours, with a 1.5-hour fast charge to 80 per cent capacity. The device features a two-inch diagonal colour LCD with LED backlight and both USB and component and composite video connectivity. It weighs 49.2 grams, measures 2.8 by 2.1 by 0.3-inches with rounded edges, and comes standard with earphones, a USB cable, and a dock adapter. You can purchase an iPod Nano 3rd generation charger separately.
Adding Music and Podcasts to the iPod Nano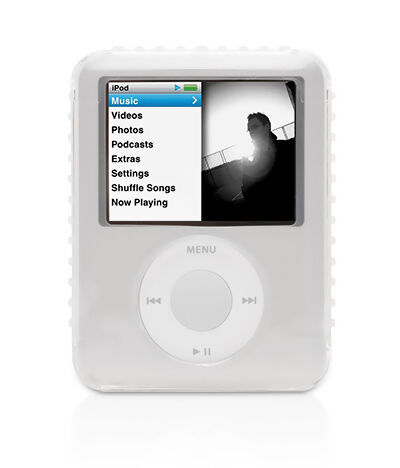 iTunes can sync music, audiobooks, and podcasts with the 3rd generation Apple iPod Nano. Simply connect the device to the computer, and wait as iTunes opens automatically. Keep in mind that the 3rd generation iPod Nano requires iTunes 7.4 or higher in order to load media. Once iTunes load, make sure that your music has been imported and organised accordingly through the creation of playlists. You can then set iTunes to add music to the iPod Nano in one of three ways: sync all songs and playlists, sync selected playlists, or manually add music.