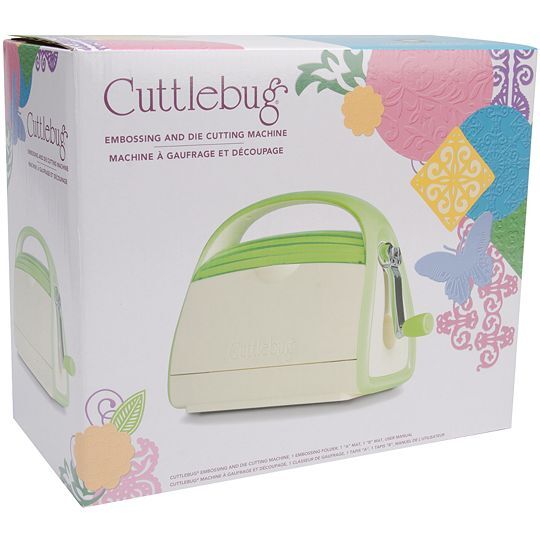 A die-cutting machine can make scrapbooking and card making efficient and fun. Even though it may seem difficult to choose and use such a machine, people who are truly passionate about scrapbooking may find out that investing in such sort of scrapbooking equipment may be an excellent idea. Die-cutting machines allow users to cut precise letters and shapes into paper, fabric, and other types of craft materials. These machines can also be used to emboss a particular craft project.
Buyers who are looking to jazz up their scrapbooking projects with a die-cutting machine should take a few things into account before making a purchase. Some of the most important of these include portability, price, and features of the machine. Personalising scrapbooks with fun letters, shapes, and designs is a fun activity for children and adults alike and a die-cutting machine can truly be of help. By learning more about the features and uses of a die-cutting machine before making a purchase, buyers can make sure they buy the best machine for their scrapbooking projects.
What to Look for in a Die-Cutting Machine for Scrapbooking
By using a die-cutting machine crafters can obtain better results than by manually drawing and cutting out shapes and letters. This sounds very good, but in practice it may be somewhat difficult to buy the right die-cutting machine for a person's specific needs. Manual die-cutters are a cheaper option than electronic cutters and the results are sensibly better than those obtained when using the old pair of scissors. When shopping for die-cutting machines, buyers should pay attention to the characteristics of the product they intend to buy in order to make sure the die-cutting machine is ideal for their needs.
Features of a Die-Cutting Machine for Scrapbooking
Die-cutting machines come with different features, which may differ considerably from one manufacturer to another. Buyers should determine the way they intend to use the machine before buying in order to make sure the product of their choice has all the features they would like in a die-cutting machine. Thus, buyers should determine whether they want a die-cut machine that can allow them to cut simple shapes and letters or one that allows them to design personalised patterns and cuts. Many die-cutting machines can be used for plenty of other projects besides scrapbooking and buyers should consider this before buying.
Some of the features buyers may want to consider when shopping for die-cutting machines for scrapbooking include adjustable blade depth, adjustable blade pressure, tool storage, cut by colour, functions with or without computer, weld, fit objects to path, mat-free cutting function, and more. Buyers should also pay attention to the size and weight of the machine and make sure it is a good fit for the space they have available at home.
Capabilities of a Die-Cutting Machine for Scrapbooking
Different die-cutting machines can operate with different types of materials. Common materials used for scrapbooking are paper and fabric, but crafters can choose a die-cutting machine that does more than that. Some of the materials that can be cut with the help of a die-cutting machine include cardstock, cling vinyl, vellum, felt, balsa wood, sheet magnet, rubber, chipboard, foam, sponge, acetate, and leather. Not all machines can cut all these materials, so buyers should make sure they read the technical specification of a product carefully before making a purchase.
It goes without saying that the main function of a die-cutting machine is to cut different shapes onto paper or fabric. However, some die-cutting machines can perform a range of other functions that may prove useful when making a scrapbook or another type of crafts project. The chart below illustrates some of the most common operations that can be performed with the help of a die-cutting machine.
| Type of Die-Cutting Machine Operation | Characteristics |
| --- | --- |
| Cut | used for cutting shapes in paper or fabric; cut off dies are used for trimming any excess material; useful for shortening pieces of material for further processing |
| Draw | a common method of pulling material or paper to a designated length |
| Pierce | useful for making small holes for creating patterns or combining different pieces of fabric |
| Engrave | useful for carving or cutting a design of a hard surface |
| Emboss | ideal for carving or moulding a specific design in a way that makes it stand out in relief |
Buyers should remember that it may take some training to obtain great results when using the extended capabilities of a die-cutting machine. There are numerous tutorials and reviews online that may allow one to get an introduction in the world of scrapbooking. Die-cutting machines with multiple capabilities often tend to be more expensive than those that only cut paper, so buyers should make sure they intend to use most of the functions before purchasing a sophisticated machine.
Price of a Die-Cutting Machine for Scrapbooking
A high-quality scrapbooking machine is bound to last for an extended period of time. However, it is important to consider the upfront cost, which can be quite significant for those who are willing to invest in a sophisticated piece of equipment. Besides considering the actual price of the die-cutting machine, buyers should also take into account the added expenses that may incur over time. For instance, there is no point in buying a bargain die-cutting scrapbooking machine if the cartridges need to be changed almost for each project. Buyers should pay attention to this aspect, as they may find out the machine they thought to be a great deal ends up being more costly in the long run than the high-end one they rejected for being too expensive.
Possibly the best die-cutting machine for scrapbooking is the one that has the cheapest running costs and delivers quality results. Those who are reluctant to spend a large amount of money on a machine they may get bored of eventually can opt for a used one and get the same quality at a fraction of the price. Online shops feature a large number of used models so buyers can browse through them until they find something suitable for their needs and budget.
Portability of a Die-Cutting Machine for Scrapbooking
Many home crafters are concerned with portability not only because they may wish to be able to move the die-cutting machine around the house with ease, but also because they may want to take it with them at various crafting events. The weight of the item and the computer connections are important factors to take into account when it comes to portability. By opting for a die-cutting machine that does not require a computer connection, buyers can increase the level of portability because they do not have to worry about any wires.
How to Find the Best Die-Cutting Machine for Scrapbooking on eBay
Die-cutting machines come in a wide variety of models manufactured by a range of different brands and the task of choosing the right one for a specific project can be daunting. A good approach is to browse through as many models as possible before making a choice. Reading reviews on specific models can also be of help when it comes to comparing features and prices. A great place to shop for the best die-cutting machine for scrapbooking is eBay, as the website offers a large selection of products that are suitable for all needs and budgets.
To start shopping for a die-cutting machine for scrapbooking on eBay all you need to do is type the words 'die-cutting machine' into the search bar. You can then start to browse the selection and narrow down the results by price and other preferences. If you know exactly what type of die-cutting machine you are looking for, you can speed up the search by typing the exact name into the search bar. For example, if you are looking for a Sizzix die-cutting machine, you can type these exact words into the search bar. Remember to check the delivery fee in order to work out the final price you have to pay. Die-cutting machines can sometimes be bulky items, so buying from a local eBay seller can save you some money.
Conclusion
Die-cutting machines are ideal tools for paper crafters and are a great option for those who are passionate about scrapbooking. By investing in a manual or electrical die-cutting machine, buyers can transform the scrapbooking experience into a fun and pleasant one. Whether buyers are interested in a simple machine for cutting or in a more sophisticated one that can perform a whole range of other functions, an excellent place to buy such a product is on eBay.
Shopping online is a simple way to find the best die-cutting machine for a specific scrapbooking project. Besides having access to a large selection of products, buyers can also benefit from shopping from the comfort of their home, without having to spend a lot of time browsing through several brick and mortar stores. Thus, regardless of the type of die-cutting machine for scrapbooking buyers are looking for, chances are they can find it on eBay without too much hassle.