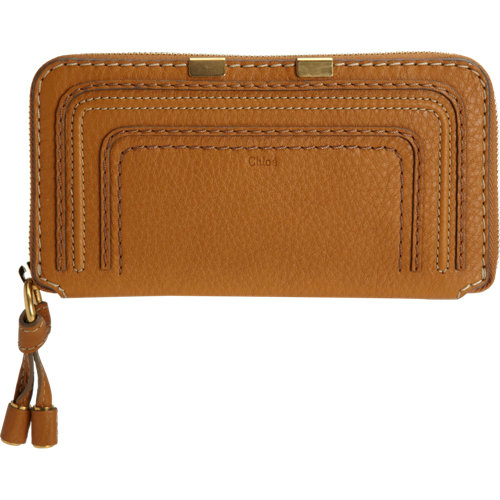 Manufacturers create wallets for travellers for one purpose: travel wallets protect valuable possessions for people who travel on vacation, business, or for other activities. Standard wallets that fit in a man's back pocket do not provide the type of security required for travellers who visit foreign countries or even big cities within their own countries. Thieves have mastered what is known as the bump-and-steal, a manoeuvre that requires more than one thief to be successful. Travel wallets deter theft and they also provide a convenient storage space for identification cards, credit cards, debit cards, association cards, and smartphones.
Men can find wallets for travellers in the men's accessories department of large retailers, as well as in travel specialty shops. They can also review all of the different types of travel wallets that eBay sellers put up for auction or sale. Before men purchase a travel wallet, they should familiarise themselves with the three primary types of men's wallets for travellers, what to look for in a travel wallet, and then decide on one of the best travel wallets that provide peace of mind on long trips.
Types of Wallets for Travellers
Manufacturers produce three primary types of travel wallets, although there are sub-niches within each travel wallet type. While the three wallet types share common characteristics, each of the three wallet types serves a unique purpose.
Travel Document Wallet
Travellers who carry a number of travel documents should consider this type of travel wallet. Travel document wallets organise travel documents, thus making it easier for travellers to access paperwork upon request. Organised travel documents prevent travellers from losing credentials that can cause them to be barred from entering a foreign country. Some of the items that store well in a travel document wallet include: passports, travel tickets, copies of car and hotel reservations, spare passport photographs, and emergency cash.
Travel Money Wallet
Manufacturers design travel money wallets to fit comfortably inside of the front pocket of a pair of trousers. This type of unobtrusive wallet does not draw the attention of prospective thieves. The shape of the travel money wallet closely mirrors the shape of most shirt pockets. Research proves that travellers who store their travel wallets in their front pants pocket are less likely to be the target of thieves. Travel money wallets foil the classic bump-and-steal tactic used by thieves who target foreigners.
Travel Security Wallet
Eliminate the chance of a bump-and-steal strategy being successful by sliding this wallet through the belt and then place the wallet in the front pants pocket. Travellers who must travel with a large amount of cash should consider this type of travel wallet. It protects money from thieves, while sitting unobtrusively within easy reach. Some travel experts refer to the travel security wallet as a variation of the travel money belt.
What to Look for in a Travel Wallet
After a traveller decides what type of travel wallet to buy, the next step is to learn about some of the features to look for when buying a high-quality way to store valuables. Size, shape, and design are factors that are up to the individual. However, travellers should adhere to the following travel wallet buying guidelines.
Document Storage
At the most basic level, wallets for travellers store important documents and personal items in one easy to reach location. Travel wallets should not bend or fold passports. Instead of rummaging through personal wallets, travellers can easily find their passports in a travel wallet. They can also store money, which is important when travelling to countries that require travellers to carry money in large denominations. Manufacturers have recently introduced travel wallets that contain enough space for travellers to store their smartphones. This is an important development, since many travellers consider smartphones as indispensable as passports.
Security
Anyone who has travelled to foreign countries understands that savvy thieves can detect the presence of tourists and business travellers for theft. The classic bump-and-steal strategy is premised on travellers keeping their valuables in their back pants pockets. Most travel wallets allow travellers to store their valuables inside of their front pants pockets, making it almost impossible for thieves to remain undetected. Travellers who wear a travel wallet outside of their pants pockets in a similar manner as wearing a purse, should attach a strap to the travel wallet and wear it across the body. Money can be secured inside of a travel wallet with the use of a sturdy stainless steel money clip.
Materials
The third factor to consider for buying wallets for travellers involves the materials used to construct the wallets. Travel wallets must be durable enough to handle the rigours of long distance travel. Any wearing and tearing of a travel wallet can lead to valuables falling from the wallet. Lost personal identification documents often lead to identity theft. Leather is the best material to use for travel wallets because of its durability and supple feel. Nylon can provide almost as much strength, at a fraction of the cost. Travel wallets should have sturdy zippers that withstand constant opening and closing motions.
The Best Wallets for Travellers
Resist the temptation to buy a flashy brand name wallet, such as those made by Dolce and Gabbana. Travellers should buy wallets for functionality, rather than to impress others with hip labels. The travel itinerary determines which of the following four best travel wallets meets individual traveller needs.
Bum Bag
Buying a bum bag is a great way to deter thieves, as the bag is worn around the waist and placed near the belt buckle. However, the size of bum bags can draw the attention of thieves. Travellers store just about every essential document they need to enter and exit a country, as well as to prove identity for financial transactions. For years, bum bags looked like cumbersome travel storage bags that did not possess any style. Manufacturers have improved the design of bum bags and they no longer present an eye sore. Travellers who need to organise and have quick access to myriad travel documents should consider purchasing a bum bag.
Belt Loop Wallet
A belt loop wallet provides many of the same benefits provided by a bum bag. The difference lies in the smaller size of belt loop wallets, which makes it more difficult for thieves to detect. Travellers attach the wallet to the belt and then they tuck the wallet inside of a front pants pocket. The only minor inconvenience is that travellers have to dig the wallet out of the pants pocket numerous times at foreign airports. Nonetheless, the security of belt loop wallets make them a popular way to store valuables during international trips. This is the best wallet for someone who places security above all other travel wallet benefits and who does not plan to constantly pull the wallet out of the front pants pocket.
Hanging Wallet
For travellers who are still worried about wallets that secure around the waist or that are placed in a front pants pocket, the hanging wallet should provide enough security to assuage their fears. Hang the wallet around the neck, and then tuck the wallet between a shirt and the chest. It may take a little time to get used to something heavier than a necklace hanging from the neck, but travellers find the hanging wallet to offer comfort and security. Make sure to purchase a hanging wallet that comes with a highly rugged string to prevent the wallet from snapping free from the neck and falling to the ground. Some travellers replace the nylon blended string with lightweight stainless steel chains. Travellers who stick with the string should check it periodically to ensure strength.
Ankle Wallet
Thieves typically do not believe travellers secure their valuables in a wallet that attaches to the ankle. Even if a thief believes there is loot to be found around the ankle, he or she cannot get to the wallet without risking detection. Only wear ankle wallets with long pants, and walk around with a wallet attached to your leg to makes sure this type of travel wallet provides comfort and convenience. Another consideration for an ankle wallet is that it can only hold cash and a few credit cards. It is not large enough to store travel documents.
Buying Wallets for Travellers on eBay
Travellers who are searching for wallets to store their valuable documents and cash should consider eBay as a viable shopping option. The leading online auction site matches sellers and buyers through a search engine that requires the inputting of specific keywords. Type keywords, such as "leather bum bag" or "large travel document wallet" to reduce the number of search engine results, and hence, receive a more accurate list of what you want in a wallet for travellers.
Consider sellers who have earned eBay's Top-Rated Seller designation. These sellers have established a strong record of offering high-quality products and running fair auctions. Once you find a top-rated seller who has the type of travel wallet that you want, you can navigate to the seller's product page and review delivery terms, return policies, and accepted payment methods. eBay buyers should also review seller customer feedback, which appears on seller product pages. Look for sellers who have received positive feedback over the past year and have experience selling travel wallets.
Conclusion
The same type of wallets that men use to conduct daily business typically do not work when they travel abroad. Personal wallets that store cash and credit cards are not large enough to store travel documents. Moreover, men generally place regular wallets in their back pants pocket, which makes the wallets easy targets for thieves who have mastered the bump-and-steal move. Men need to purchase travel wallets for long vacations, business trips, or organisational retreats. There are three types of wallets for travellers, with each one providing unique advantages for storing cash, credit cards, and travel documents.
In addition to storage capability, men should consider travel wallets that secure valuable possessions. Most manufacturers produce wallets for travellers that attach to the belt or that men can hang around their necks. Attached wallets prevent thieves from using the distracting bump-and-steal move to rip off foreign visitors. The best wallets for travellers include bum bags, belt loop wallets, hanging wallets, and ankle wallets. Men need to carefully consider the features of each of the best travel wallets before making a decision. As thieves develop more creative ways to steal from travellers, expect wallet manufacturers to keep up with the thieves by developing wallets for travellers that hinder the worst intentions of the thieves.