The Game Boy started as an 8-bit handheld console series released by Nintendo in 1989. The Game Boy is the first in a series of consoles released for the handheld market. Nintendo has redesigned the handheld game console several times over the years since its original release, so shoppers should know the various versions before making a purchasing decision.
The Original Game Boy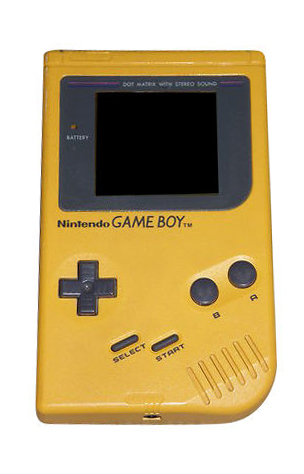 The Game Boy console includes four operating buttons labelled A, B, Select, and Start and features a directional pad. The volume control dial is on the right and a similar knob on the left side adjusts the contrast. The on/off switch and the slot for the game cartridges are on the top of the unit. There are optional input and output connectors, an external power supply jack, and space for four batteries. At launch, owners could purchase 'Super Mario Land', 'Tetris', and 'Tennis' games as well as a few others for this console.
Game Boy Pocket
Nintendo released the Game Boy Pocket in 1996. It is a lighter and smaller unit that uses only two small batteries, instead of four, and provides approximately 10 hours of game playing time. The smaller link port on the Pocket requires an adapter to link with old handheld consoles. The screen has a true black and white display, replacing the monochromatic display in the original game. The screen is larger than the Game Boy Colour that superseded it, although it had no backlight to allow users to play in a darkened area. It plays the same software as the original Game Boy.
Game Boy Light
The Game Boy Light came out in April 1998 for the Japanese market only, but shoppers can find it all over the world. Slightly bigger than the Pocket, it features an LED backlight for play in low light conditions and uses two small batteries, allowing for up to 20 hours of play with the light off and 12 with it on. Shoppers can find it in standard gold or silver colours as well as in numerous special editions like the Astro Boy and an Osamu Tezuka World shop edition.
Game Boy Colour
Nintendo released several Game Boy models with coloured cases as part of the "Play It Loud" campaign in January of 1995. Specifications for these units remain the same as the original Game Boy, including the monochromatic screen. The units come in green, black, yellow, red, white, blue, or clear transparent cases. The screens on the colour units have a darker border.
Game Boy Advance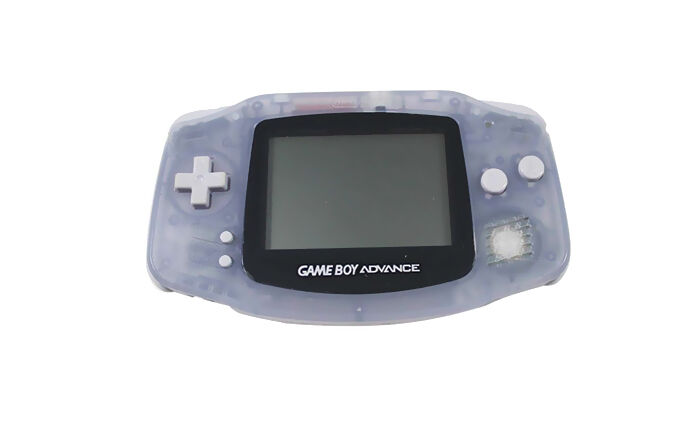 The Game Boy Advance features hardware that makes it capable of competing with 3D games. With a large list of role playing video games, it is a popular system for old-school gamers due to the number of games that owners can port from 8 and 16-bit systems to the Advance.