Legendary guitarist Les Paul created the first solid body electric guitar while working late at the Epiphone factory in New York. Epiphone was bought out by the company that owned Gibson in 1957. The Epiphone Les Paul range of guitars is a more modest version of the famous Gibson Les Paul. Reading up on the Epiphone range of Les Paul guitars, musicians can choose the best model for their style.
Epiphone Les Paul Standard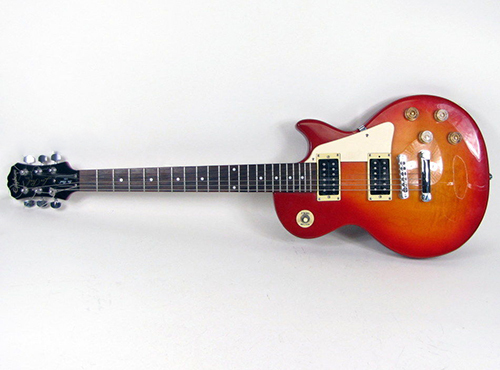 The Epiphone Les Paul Standard has a solid alder or mahogany body, maple top, and rosewood fingerboard. It is considered by many to be Epiphone's flagship Les Paul model. The guitar's 14-degree headstock offers more pressure at the tuning nut creating fewer tuning issues. Its outstanding string-to-body resonance ensures a rich, warm tone instantly recognisable as the classic Les Paul sound.
Epiphone Les Paul Custom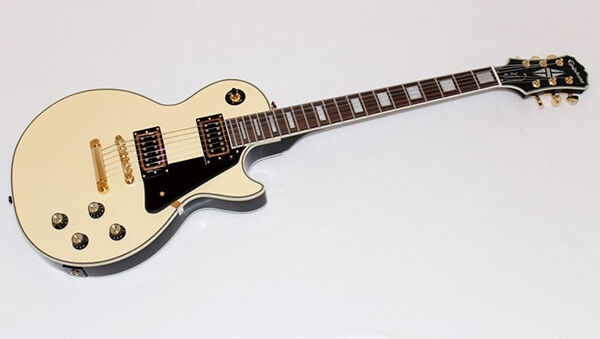 The original Les Paul Custom debuted in 1954. Les Paul recommended the black and gold design because he thought it was "classy" and looked great on stage with a tuxedo. From that moment, the Custom became known as the Tuxedo Les Paul. The Epiphone Les Paul Custom is made from solid mahogany and has a hand-fitted neck joint that allows the body and neck to resonate as though they were a single piece of wood. This tribute to Les Paul's timeless design offers a beautifully mellow tone.
Epiphone Les Paul Tommy Thayer Spaceman Signature
Guitarist and songwriter, Tommy "Spaceman" Thayer joined the KISS family in 1985. The Epiphone Limited Edition Les Paul Tommy Thayer Spaceman Signature guitar has a unique finish worthy of the rock legend. It is made from solid mahogany and has solid, polished nickel hardware, including the locking Tune-O-Matic adjustable bridge and stop bar tailpiece. This guitar comes with a hard case and certificate of authenticity featuring a photograph of Tommy Thayer.
Epiphone Ace Frehley Budokan Signature Les Paul
The Epiphone Ace Frehley Signature Sunburst model is based on the Gibson version. The brand worked closely with Ace Frehley of KISS to reproduce his favourite Les Paul Budokan. It has three DiMarzio Super Distortion DP100 humbucker pickups. Its lightning bolt adorned fingerboard inlay features Frehley's signature on the 12th fret. The guitar has a three-piece hard maple top and three-piece mahogany neck, with pearloid grover tuners, and features the famous eagle sticker. The Ace Frehley Signature guitar was produced from 1997 to 2008.