Marvel Comics relaunched the Ultimate Avengers Comics in 2009 under the Ultimate Comics moniker. Written by Mike Millar, the four volume series originally intended included 60 books, but time constraints only allowed Marvel to release 24 books. Buyers of the popular comic book series should learn about the format, cast, and four volumes, as well as follow a few buying tips when making a purchase.
Ultimate Avengers Comic Format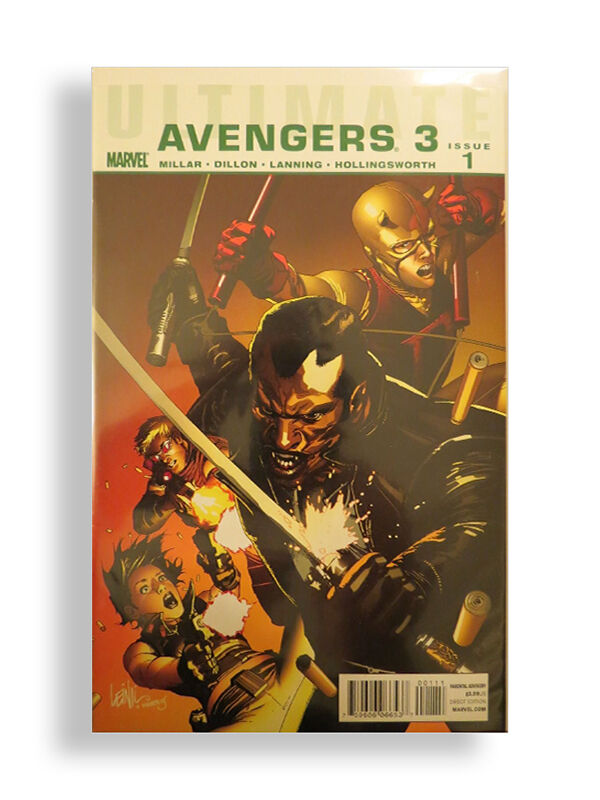 The entire Avengers series takes place in the Ultimate Universe as a follow up to events that writer Millar unveiled during the Ultimatum series. Carlos Pacheco illustrated the first volume, while Leinil Yu drew the images for the second volume. Some collectors contend the use of different illustrators prevents the series from becoming visually stagnant with predictable images. Yu's contribution to the storyline ensures consistent character development, while Millar's writing references some of the characters he created for Ultimatum. With Steve Dillon expanding the visual boundaries by illustrating the third volume, a collaboration of illustrators worked on the graphics for the final volume, which depicts the death of Spider Man.
Ultimate Avengers Comics Characters
One of the allures of the Ultimate Avengers Marvel Comics series is the revolving door of characters. Buyers should learn about who comes and goes from each arc.
Volume

Characters

One

War Machine

Nick Fury

Gregory Stark

Red Wasp

Nerd Hulk

Black Widow II

Red Wasp leaves towards end of Volume 1

Two

Punisher and Tyrone Cash join team

Punisher leaves midway through the six book arc

Three

Blade and Perun join team

Book six culminates with the deaths of Perun and Nerd Hulk

Four

Punisher rejoins team

Black Widow leaves, only to rejoin team at the end as its leader

Spider Man dies
The characters entering and leaving the story arc can become confusing for readers who do not read the four volume series in quick succession. Millar's character carousel slows down in volumes three and four.
Individual Books or Paperbacks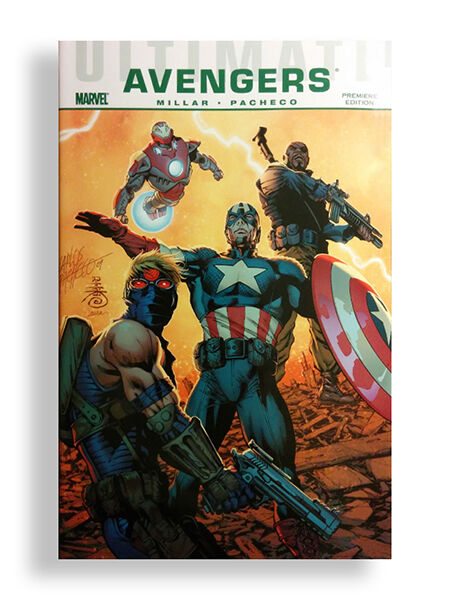 Buyers have two options for purchasing Ultimate Avengers Comics. They can buy individual books from the same volume or read the complete series of books printed within one paperback. Buying individual books allows consumers to gauge their interest in the character and storyline development. However, paperback renditions of the series provide a more convenient way to read each book in order.
Paperback Title

Material Presented

Volume 1: The Next Generation

Ultimate Comics: Avengers

Numbers 1-6

Volume 2: Crime and Punishment

Ultimate Comics: Avengers 2

Numbers 7-12

Volume 3: Blade vs. the Avengers

Ultimate Comics Avengers 3

Numbers 13-18

Volume 4: Avengers vs. New Ultimates

Ultimate Comics: Avengers 4

Numbers 19-24
Paperback editions of each volume provide readers with longer lasting durability. However, individual books store more easily due to the books having thinner widths and shorter lengths. Buyers can store individual books in plastic and paper bags, as well as in folding bookshelves.