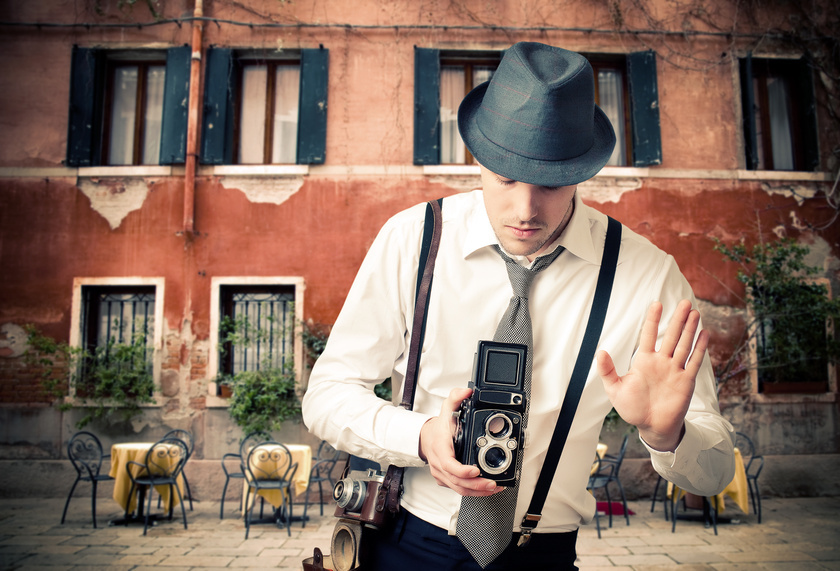 Vintage cameras hark back to the days of black and white photographs taken with a handheld flash. Box cameras first appeared in the late 1800s and became the equipment of choice for budding photographers. There is a range of Zeiss box cameras that offers several features. Buyers that wish to purchase Zeiss box cameras should learn about the hallmarks of these collector's items.
Zeiss Box Tengor Type 54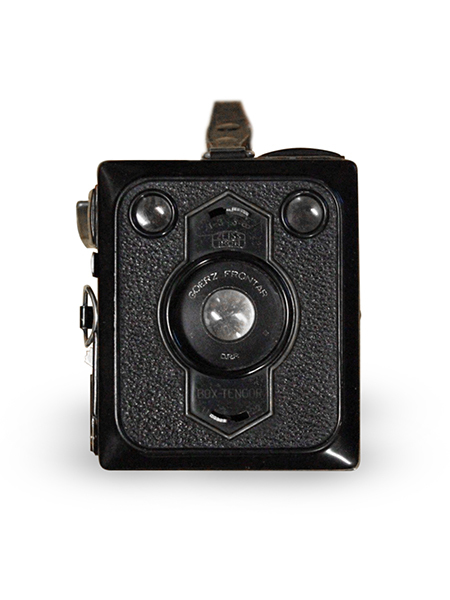 The Zeiss Ikon Box Tengor 54 is a small camera that measures 7.6 centimetres by 8.9 centimetres by 8.9 centimetres. It comes with a Goerz Frontar 90 millimetre lens and two apertures. There are several versions, including the Zeiss Tengo 54/2 manufactured in 1928. It was the first in the series and had a leather front, winding knob at the side, and viewfinders at the top. Later versions of the camera include vertical and horizontal viewfinders, and use 120 roll film. The Zeiss Box Tengor 54/15 has three distance settings and three diaphragm settings. The Baby Box Tengor was the smallest model, produced from 1930 to 1938, and has a leather front or metal front plate.
Zeiss Box Tengor Type 55
Zeiss produced the Box Tengor 55 in the late 1930s. It is similar to the style of the Zeiss 54, but has a double exposure interlock on the winding knob, bent tab shutter release, and time selector at the top. It also uses 120 roll film. The Zeiss 55 has a 110 mm lens and black front trim. As its release was close to the start of the Second World War, the model did not achieve high sales, unlike the Zeiss 54.
Zeiss Box Tengor Type 56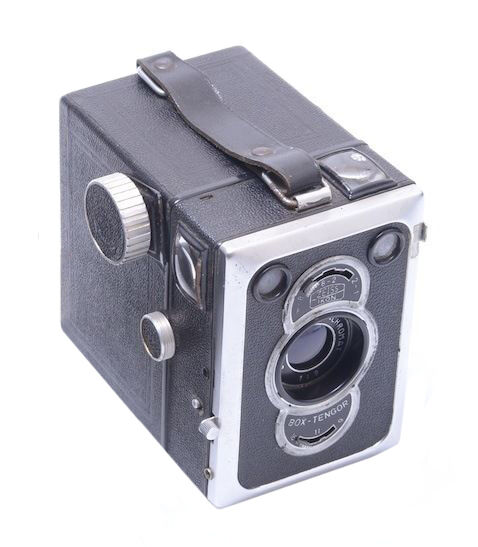 In the 1950s, Zeiss produced the Box Tengor 56, the final model in the Zeiss box camera range. It has features that were new at the time, including two close-up lenses and a flash pocket. The one-speed shutter and double exposure prevention feature made the Box Tengor 56 an advanced model. It has a redesigned shutter release with a stylish design and a tinted shield on the lens.
Using a Zeiss Box Camera
Many antique Zeiss box cameras are excellent display pieces, but some still function. The sturdy construction of the cameras makes them a good choice for young photographers because they withstand regular use, and even the occasional drop or spill. Early models work well for pictures at a distance, while the Zeiss Box Tengor 56 can take closer photographs. The Box Tengor 56 also offers more options for advanced photographers, including accessories, such as tripods and coloured filters.