choosing a board game
the best way to choose a board game for your child would be deciding if the game is suitable for their age,
if your child is able to spell then you could chose a spelling game which keeps their mind active while helping them recognise more words. scrabble would be great for this which you can also buy scrabble junior.
this is also great for spending time as a family and developing your children's skills. there are loads of different board games to choose from, frustration would be good for counting, guess who would keep your child guessing and recognising facial features. you can buy board games for various ages. also great for staying indoors on a rainy day!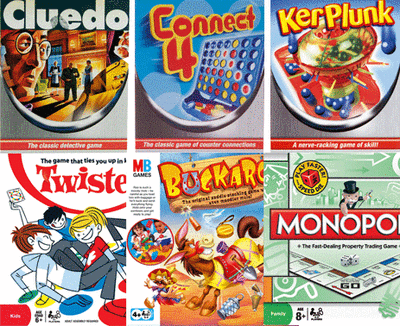 you can get various types of games including wooden and plastic, please make sure the game pieces are not too small for you child as it could pose as a choking hazard. most games come in lots of colours to make it look great fun (they normally are great anyway as you get to spend time with your child)
there are many brands too chose from and once you have decided on which game to buy you should do some research on it so you and your child are not disappointed.