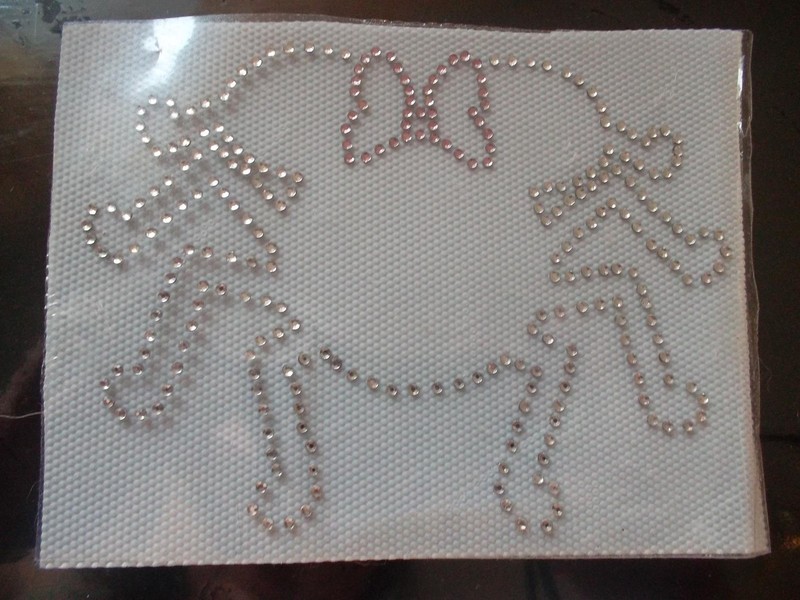 how to up cycle children's clothes
So your child has a lot of jeans that look the same or you want something different, this is me all over, I always want my child to have something unique that others don't have. I buy some cheap rhinestones off eBay either hot fix rhinestones or normal and then use glue to attach them.

Rhinestones come in lots of different colours, shapes and sizes, so there is lots of fun to be had, a great size to play with is ss5-ss20.

To attach rhinestones using glue, I find the best glue to use is either e6000 (my personal choice) or gemtac, I put a little put of glue on the jeans for where I'm putting the rhinestone but the same size, using a pair of tweezers I pick up the rhinestone and put it on the glue to hold, you can do many patterns.

If you're not confident making your own pattern freehand you can get rhinestone transfer paper, take a picture but you need to flip it so it is back to front, so that when you iron it on it is the correct way round, for this you need hot fix rhinestones. You then place the rhinestones using a pair of tweezers onto the dots of the picture, once complete put it onto where you want it, doesn't matter if it's a t-shirt, jeans etc as long as it can be ironed on, put a towel over the top and then iron on to it holding for 10-30 seconds depending on which stones you use and material etc. You can hold it there a bit longer if it doesn't take straight away but give it a minute to cool down otherwise they will come off.

DO NOT IRON ON THE TRANSFER PAPER AS IT WILL MELT!

You can freestyle with hot fix rhinestones with laying them on the material and putting a towel over the top and ironing the m on however this method is unreliable as they can move.

There are lots of things you can put on items such as iron on transfers, motifs, press studs etc, you could sew on a piece of ribbon around the top of socks to make them look different.

Have a play there are lots of items you can use to up cycle clothes not just for children, adults too! They are all widely available on ebay you can search craft, ribbons, rhinestones etc plus once youve searched it will give you some headers that have some recommended searches on that you can click on.

I am bzzagent tashaellaway and part of the campaign I had to write guides on Ebay.