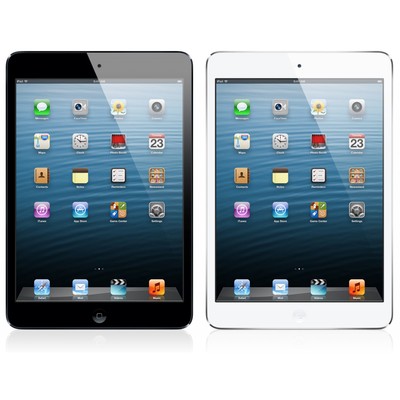 Retina v Non Retina
So one thing for consideration when buying your new iPad is what type of display to have.

Depending on what you will be using your new iPad for depends on which display to choose.
About Retina Display
A retina display is basically a high resolution (HD if you will) display built into the device. It is the screen that you touch and use to operate your iPad, you will be looking at it at all times when you use it.

When looking at your iPad the quality of the display depends on what you see and how pixelated it looks.

The figures below show how many pixels are on the screen and how many pixels per inch:

Non Retina - 1024 x 768 - 163ppi
Retina - 2048 x 1536 - 326ppi

At a glance you can see that a screen with Retina Display is about twice as dense as one without.

What does that mean in real terms?

Basically a Retina display should look as close to real life as possible, when you look at a page you shouldn't be able to see individual pixels on the screen, the quality is VERY good.

A Non Retina will look good still but what you see may look slightly pixelated.
Costs
Well, this is where you can make big savings, currently an iPad Mini without Retina Display comes in at £199 for a 16gb model, when you compare this to the current model that has a Retina display which comes in at £319 you can see there is a considerable difference.

Of course there are other differences, the size, the speed and the likelihood of being able to stay up to date with Apple's never ending software updates!

If you want to look at the full differences head on over to Apple and take a look.
The Bottom Line
If you are using your iPad for general day to day browsing you shouldn't really notice too much of a difference.

If you are doing photo editing or want to have a look up close and personal at different pictues then you definitely need a Retina Display.

You just need to work out how you justify the extra cost.....
About The Author
I am a big Apple fan boy, I have lots of Apple tech and am keen to share.

I work as a BzzAgent so love sharing my experiences about different products.