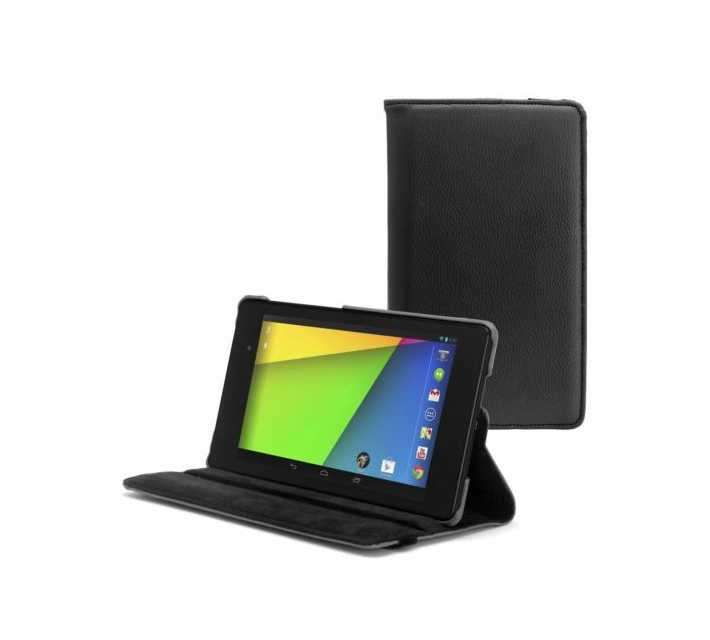 Consumers pay a lot of money for their iPad, tablet, and eBook readers,, both on the initial purchasing price and on monthly Wi-Fi fees. These pint-sized powerhouses are great for surfing the Internet, reading books, or watching movies on the go. But being mobile means that tablets operate very differently from computers, thus affecting how consumers actually use them. Most tablets are very small and delicate, and even a short drop from the desk to the floor can destroy a costly electronic device.
Tablet accessories can help prevent potential damage to the device and simplify the experience of using one. These products are often sold at computer stores along with websites such as eBay.. When it comes to purchasing accessories for the iPad, tablet, or eBook reader, consumers must consider how they use the device. Then buyers can purchase products that are designed to help them with how they use their tablet computer.
Tablet, iPad and eBook Reader Protection
The main concern many owners have about their tablet computer is typically in regards to the small size and delicate construction. Very small tablets like the iPad Mini are only a few millimetres thick, but even the largest tablets are still extremely thin. These compact computers can easily be damaged by falling off a desk, getting banged around in a briefcase or backpack, or even succumbing to spilled coffee. All of these accidents can easily happen during the average workday or school day, so it is best for a consumer to purchase some sort of protection for his or her tablet.
Tablet and iPad Cases and Covers
The job of a tablet case is to keep the tablet safe during daily commutes and long distance travel. Cases are made out of many different materials, such as leather and cloth, while covers are typically made out of plastic or rubber. Waterproof cases are ideal for guarding against spills or while travelling in the rain, and a leather case provides more protection against water as opposed to the a cotton one. For travellers who take their tablet on long distance trips, consider buying a hard-cover case for protection. This type may not look as fashionable as leather to some, but it does provide ultimate protection against accidental drops and falls.
The main thing to consider when purchasing either a case or a cover is the size of the tablet. Cases are designed to work with all different brands of tablets based on their screen size. This means a 7-inch Amazon Nook and 7-inch iPad Mini, both fit inside a case designed for 7-inch tablets.
Cover Specifications
Covers are designed to fit snugly around the tablet itself. Therefore, these accessories are brand specific. Consumers need to purchase a model that fits with the brand and model that they own. If it fits correctly, the cover should provide protection to the back of the tablet while leaving the screen bare.
eBook Reader Covers
eBook readers provided by Amazon, Barnes & Noble, and other companies also have their own covers. eBook reader covers are smaller than those found on most tablets and iPads, with the exception of the iPad mini. They are also designed to be opened like a book with the front flap protecting the screen of the eBook reader inside. The reader itself sits inside a pouch that keeps it safe from spills, though these covers offer little protection against dropping. eBook covers come in a variety of different materials and what option is chosen largely depends on the buyer's personal style, and where he or she plans to take their eBook reader.
Screen Protectors
Tablets use touch screen technology, which is known to have several benefits and disadvantages. Touch screen technology allows users to type directly onto the screen, allowing the computer to keep its small size without needing a keyboard to operate. However, this can also present problems because the screen is highly sensitive to a person's touch and can easily become dirty. Anyone who has ever tried to use their tablet while eating lunch has likely ended up with unsightly grease stains across the screen. Parents who let their children use their tablet have to constantly find ways to fend off sticky fingerprints across the screen as well.
A screen protector helps keep the touch screen of an iPad, tablet, or eBook safe. It is not much more than a sheet of plastic with an adhesive tape on one side that allows it to attach itself to the screen. This is not an expensive accessory, and is usually well worth the initial purchasing cost. Users who have a screen protector attached to their tablet typically never touch the screen itself, just the protector. Once the protector becomes dirty it can then be thrown away and easily replaced. The screen underneath is kept clean and free of dirt and dust.
Using a Tablet and iPad as a Computer
eBook readers, such as Amazon's Kindle and Barnes and Noble's Nook, are designed only for downloading and reading ebooks. However, other tablets and iPads are extremely versatile and can even work as computers if the owner wants to use theirs in that way. They are limited by their memory, battery, and lack of a keyboard to truly act as a computer fresh out of the box. A few accessory purchases can quickly transform a portable tablet into a tiny computer.
Docking Stations
The tiny tablet is made for handheld use, but everyone gets tired of holding their tablet or iPad in their hands. A docking station allows for plugging in and placing the tablet in an upright position. Docking stations come in different varieties. Some types work on a tabletops while others come with their own stand.
Keyboards
Tablets come with a touch screen keyboard like those found on smartphones. Users who only occasionally type on their tablet or iPad do not typically have a problem with a touch screen, but anyone who wants to use their tablet for work quickly becomes frustrated by their limited capability. Purchasing a keyboard accessory allows the user to type on keys instead of the screen. The best setup for a tablet using a keyboard is to purchase a docking station as well.
Stylus Pens
Those want an alternative to smudging the screen of their tablet or iPad with their fingers can take advantage of the classic stylus pen. This device works as a pointer, allowing users to scroll around the screen and select options by pressing the tip of the pen against the screen. Note taking is also a snap with a stylus, but this option only works if the tablet has a program that allows the user to write on the screen. Keep this thought in mind prior to purchasing this additional feature.
Chargers
The compact size of a tablet keeps battery power at a minimum, but those who are using their tablet to watch movies, or do work quickly, find out that the battery is not designed to last all day. The best bet is to purchase an extra charger for the tablet. If the tablet is going to do double duty as a work computer, make sure the charging cord is long enough to reach the docking station from the wall.
eBook Reader Chargers
eBook readers also come with their own chargers. It is always a good idea to purchase a second one in case the first one becomes lost or damaged. Furthermore, those who like to read their eBooks in bed need a charger that comes with an extra long cord that can plug into the wall. This allows readers to read their novel in peace, while their reader is silently charging at their bedside.
How to Buy Tablet Accessories on eBay
eBay sells everything under the sun, and buyers can find all kinds of computers listed for sale at any given time. Tablet accessories are also plentiful on eBay and buyers can spend hours browsing through the collection of tablet cases. When it comes to shopping online for tablet accessories, eBay has the market cornered in the department of low prices and astounding selections.
Start off by doing a search for 'tablet accessories'' to get the most results for your search. In most cases, the results list is in the thousands, so it is best to narrow down the items even further to display by the specific type of accessory you want. If a docking station is needed, then do a search for ' tablet docking station''. You can also limit the results even further by brand name, such as ' tablet case for Apple ', to get specific results. Play around with the search engine to discover the best way to find the tablet accessories that you need.
Conclusion
Small, mobile computers like eBook readers, tablets, and iPads are taking over the computer market. As more consumers purchase these products, the list of accessories available for them grows as well. The best place for a consumer to begin is to first decide which accessories are needed. Covers, cases, and screen protectors are designed to keep the tablet safe thus limiting overall repair costs. When purchasing these models, take extra care to buy the right type for the particular tablet.
Other accessories are designed to allow consumers to have greater flexibility with their tablet. Keyboards, docking stations, and memory cards transform a tablet into a tiny work computer. Adding on extra memory through a MicroSD card gives the tablet the extra space it needs to operate at a high level. Buyers can find all of these accessories and many more, for sale through eBay. When it comes to tablet accessories, buyers are only limited by their imagination, and how they want to transform their tablet.