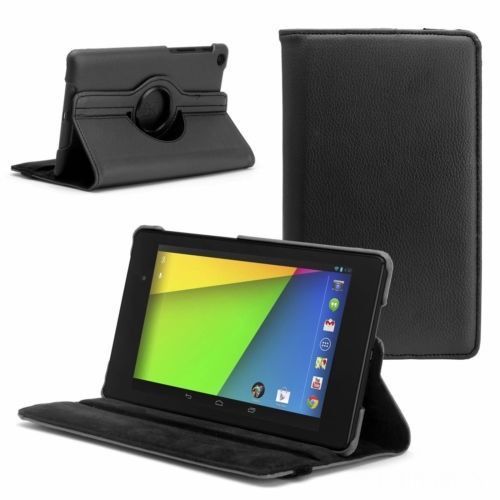 Kids nowadays love nothing more than playing with cool gadgets, and the way technology is moving, there are more and more opportunities for kids to learn, play, and watch videos on iPads, tablet computers, and eBook readers. These devices are fragile and usually costly, so there are a few accessories that parents can purchase for kids that increase the safety of the devices while young kids are using them, as well as enhance the experience for kids.
Accessories for tablets, iPads, and eBook readers vary, but purchasing items specifically for kids makes them easier for small hands and little ears to get the most out of their visual and audio experience. These devices are great for long car rides, keeping kids busy while in a waiting room or practising reading, spelling, or typing while staying entertained at the same time. Buyers can purchase specific kid-friendly accessories for a number of devices, which not only protects the devices from damage in case they get dropped or scratched, but also makes it simpler for small children to use them and enjoy them.
Protecting the Device's Outer Part
When it comes to protecting an iPad, tablet, or an eBook reader, a case is the number one priority. There are special cases made just for kids, which in some cases, also double as stands.
Cases
Cases for iPads, tablets, and eBook readers which are made specifically for kids are made of foam, silicone, or neoprene. Some of these cases are also water resistant. Special cases just for kids include character designs, bright colours, and thicker cases, as opposed to traditional ones, and they stand up to whatever kids might do to them, whether it is an accidental drop or a spill.
Heavy-duty kids' cases keep the devices protected and safe from harm. Most cases fit around the devices and the devices can be carried in the cases and they are opened for easy access and use of the devices. Some cases are made of hard protective material to encase the devices and prevent damage. These are generally child friendly and easy to open and close.
Sleeves
A sleeve is different from a case because while a case fits around the device, a sleeve is simply a pouch that the device slips into. This is a great added precaution even for a device that already has a case on it, or it is a great way to protect a device that stays at home or does not get taken out frequently.
Some sleeves are large enough to be used in conjunction with cases, and sleeves with carrying handles are the perfect way for small children to carry devices from place to place. Cloth sleeves for kids have fun designs on them, are made of neoprene, or come in bright colour combinations and patterns just for kids.
Protecting the Screen of the Device
Screen protectors are clear sheets that go over an iPad, tablet, or eBook reader to prevent it from scratches. While they are not exactly fun for kids, they ease consumers' minds when it comes to their young children playing with a costly device.
Screen protectors are easy to apply and kids are still able to easily navigate over them. They are simply a clear film that clings to the screen of devices and guards them. They can be replaced frequently if needed, as they are very affordable.
Writing and Drawing on a Device
Kids who are small may have trouble putting enough pressure on a tablet screen to navigate easily, and a stylus make it easier to play games and even write on a touch screen.
Kids' Stylus
Styluses make it easy for kids to draw, write, sketch, and play on iPads, tablets, or eBook readers. Styluses that are created just for kids come in many bright colours. Styluses look like real pencils or crayons, and there are glittery styluses enhanced with crystals or stones. Wider than normal kids' styluses are perfect for kids with small fingers, and make playing with devices a breeze for small kids who may have trouble using their fingertips on touch screens.
Crayola Colour Studio Marker Stylus
A cool type of stylus for kids is the Crayola Colour Studio stylus . This stylus, which works in conjunction with a Crayola application, actually allows kids to colour on an iPad or tablet with a marker, so they can enjoy creating their own designs just as easily as if they were using a real marker on paper.
The application works with an iPad and is an affordable way to keep small kids entertained on a tablet such as this one. They can create many types of things as well as add music to their artistic creations.
Device Stands for Easy Use
A device stand allows a child to watch, play, or read hands-free while using an iPad, tablet, or eBook reader. Some popular versions of stands are lightweight foam stands which stand up on feet and have a foam hand outstretched on each side for easy carrying. Small kids love being able to see the screen without having to hold the device, and parents enjoy the fact that the device stays protected and safe encased inside the foam stand.
Headphones
Without bothering parents or siblings, young children can listen to and watch whatever they like with headphones meant especially for young ears. Parents might not always want to hear what kids are listening to, so this gives them some privacy to enjoy what they like without disturbing others.
Earbuds
Kids like the freedom of earbuds, and they come in a wide variety of designs that are made to appeal to children. Consumers need to purchase earbuds which are meant for kids so they fit properly into tiny ears. Kids' earbuds come in designs for kids that look like animals, characters, or have fun designs or embellishments on them.
Standard Headphones
Standard headphones are meant to fit over kids' heads, but it is still best to buy adjustable headphones that are padded inside. Headphones for kids include bright colours, fun designs such as animal print, or their favourite characters. These headphones are small enough to fit kids comfortably.
iPad Mount for Car
Another accessory that kids enjoy using is an iPad mount for the car. This accessory takes an iPad or tablet and mounts it in the car so children can watch videos or play games freely without having to worry about dropping the device or holding it while travelling.
Stickers and Decals
Kids can use stickers and decals to decorate their own personal devices. These are not cases or should not substitute for cases, but they are a fun way for small kids to personalise their devices. Decals are removable and come in designs that appeal to kids such as their favourite characters, animal print, or patterns such as flowers or fairies.
Buying iPad, Tablet, and eBook Accessories for Young Children on eBay
If you are looking to accessorise your child's iPad or tablet, eBay is a great place to go to get affordable items for your child's electronic device to protect it as well as enhance your child's experience. Use the home page or any internal page to navigate to "iPad/Tablet/eBook Accessories", and you can shop by category, such as cases, then narrow your selection by the brand of your device, such as Apple . Make sure when you are shopping you select the right accessories for not only the brand of your device, but the size of the screen as well.
Communicate with sellers by clicking "Ask a Question" on any seller's page, and find out what else they are offering, such as styluses or protective covers, so you can bundle a shipment for a lower shipping cost. Once you have selected a few accessories, compare them to each other by price, brand, feedback reviews of the seller, as well as condition. If you know exactly what you are looking for, type those words into the search box to bring up more relevant results, such as "kids' foam iPad stand".
Conclusion
Most parents love the convenience of having electronic devices that can entertain their children while they are driving or otherwise engaged. However, these devices must be protected and made child friendly in order for kids to get the maximum benefit from them. Tablets, iPads, and eBook readers are great ways for kids to learn, play, and entertain themselves, as well as learn basic computer skills.
Let a child decorate his or her own iPad with stickers and decals, or buy a foam stand for a kid who enjoys sitting to watch his or her favourite shows or movies on a tablet device, but does not want to hold it while watching. Accessories for devices make it easier for young children to use devices like these, and they can also bring parents peace of mind when they know the devices are protected from harm or possible damage that could occur in small hands.