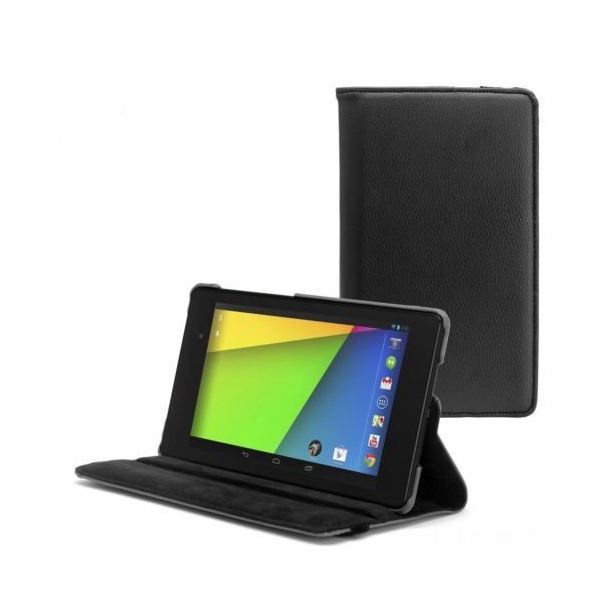 One of the great appeals of iPads, tablets, and eBooks is their portability. Another attraction is all of the fun and useful accessories that go along with these devices. The accessories available for iPads, tablets, and eBooks, along with their portability, make them ideal devices to take along when travelling. The digital capabilities of these devices can really enhance a trip, and the right iPad, tablet, and eBook accessories can make these devices even more useful.
Choosing the right accessories requires that travellers consider how the accessories can help them use their iPads, tablets, and eBooks during their travels. They should understand which accessories protect iPads, tablets, and eBooks, which accessories enable them to power and connect these devices, and which accessories enhance their use. It is possible to buy iPad, tablet, and eBook accessories from local and online electronics shops, including those that specialise in the sale of these accessories. eBay is also a good source to buy these accessories from. By learning about the eBay buying process and the types of iPad, tablet, and eBook accessories, travellers can buy the right accessories to help them enjoy their travels even more.
Protecting iPads, Tablets, and eBooks
Those on the go with their iPads, tablets, and eBooks should make sure these devices are properly protected. These items are sensitive, and many travellers have had their iPads, tablets, and eBooks broken even in tightly-packed baggage. Cases, covers, and screen protectors provide the kind of protection these devices need when they are on the road with their owners.
Cases and Covers
Cases and covers provide good protection for the outside of iPads, tablets, and eBooks. They keep these devices from breaking and scratching when dropped or banged around inside of luggage. The type, material, and size of cases and covers are the three primary aspects of these protective items that consumers should consider.
Type
Selecting the right type of case or cover is important in protecting an iPad, tablet, or eBook. The table below lists the types of cases and covers that consumers can choose from.
| | |
| --- | --- |
| Type | Description |
| | Low profile; fits around device like a book cover; provides good padding; can look sophisticated; may have keyboard built in |
| | Thin case that fits snugly around device; may zip closed; may feature a handle for carrying |
| | Wraps around back of device, leaving screen exposed; fits tightly to device; usually made of tough material |
| | Protective bag with a shoulder strap; often padded to give device extra protection; may be able to fit additional accessories inside |
| | Slim bag, usually with a zipper to close it around device; may have a fold-out stand for propping device on flat surface |
| | Magnetic cover that goes over device screen; users can peel it back to bring device out of sleep mode; may fold back into a stand |
| | Handbag for device; fits entire device inside; has a handle for easy carrying; provides strong protection |
Consumers should consider how they plan to travel in order to pick the appropriate cases and covers. Folio cases, sleeves, and pouches are ideal for travellers who plan to keep their iPads, tablets, and eBooks in larger bags. Totes, shoulder bags, and messenger bags work well for travellers who plan to carry their devices separately.
Material
The material from which a protective case or cover is made is also an important aspect in how well it protects an iPad, tablet, or eBook. Rigid plastic does a good job of keeping these devices from cracking and scratching. Leather is also very protective, and it softens the hard, digital appearance of an iPad, tablet, or eBook. Neoprene is another popular choice that stretches to create a tight fit around devices, but it offers less padding and protection than leather or rigid plastic do.
Size
Whichever type of case or cover and material that consumers choose, they should make sure that the item fits the iPad, tablet, or eBook. Size is especially important when the case or cover is meant to fit tightly around the device.
Screen Protectors
Many cases and covers do not protect iPad, tablet, or eBook screens. It is therefore important to buy screen protectors for these devices. The primary role of a screen protector is to protect the screen from scratches. However, some screen protectors have additional functions. For example, a matte or anti-glare screen protector blocks reflections that UV rays cause, helping users to see their screens more clearly in direct sunlight. These types of screen protectors are useful for travellers who plan to use their iPads, tablets, and eBooks on the beach.
Powering and Connecting iPads, Tablets, and eBooks
Travellers who plan to bring their iPads, tablets, and eBooks along with them on journeys should have ways to power their devices and connect them to other devices. Accessories such as chargers, sync cables, docking stations, AV cables, and adapters enable travellers to do so.
Chargers and Sync Cables
Chargers and sync cables are essential accessories for consumers who plan to travel with their iPads, tablets, and eBooks. Wall chargers enable them to use electrical outlets to charge the devices' batteries, while car chargers perform the same function in cars. Travellers who also carry their laptops with them may want to have sync cables to keep their devices up-to-date with new applications or files they download to their computers.
Docking Stations
A docking station performs the dual roles of charging an iPad, tablet, or eBook and providing a stand for one of these devices. Some docking stations combine docking with a keyboard , while others feature speakers to enable travellers to listen to music on their devices while relaxing in a hotel. Travellers should seek portable docking stations if they plan use them as travel accessories.
AV Cables and Adapters
AV cables and adapters may not be priority accessories, but they can be useful and fun to have while travelling. HDMI cables enable travellers to connect their iPads or tablets to flat screen televisions to create larger displays of photos and videos they have stored on the devices. Although these may not be essential accessories, they can help travellers share their travelling experiences with others as they go.
Enhanced Use Accessories
Travellers should also consider a handful of accessories that enhance the use of iPads, tablets, and eBooks. Memory card readers, keyboards, car mounts, and reading lights can all expand the capabilities of these devices and make them easier to use while travelling.
Memory Card Reader
A memory card reader is a handy accessory to have to transfer digital photos onto an iPad or tablet. Many travellers like to take photos while they are travelling, and a memory card reader enables them to quickly and conveniently store photos on iPads and tablets when their cameras' memory cards fill up. This function makes a memory card reader useful to any traveller who is on the go with a digital camera and an iPad or tablet.
Keyboards
As telecommuting becomes more prevalent in the working world, many professionals are choosing to blur the line between work and travel. Telecommuting affords them the opportunity to do their jobs from their favourite travel destinations. Those who want to be able to address their professional responsibilities while travelling should consider buying a keyboard for their iPads and tablets. iPad and tablet keyboards are quite slim, taking up little room in luggage. They turn iPads and tablets into small laptop computers, and they may be integrated into other types of accessories, such as cases and docking stations.
Car Mounts
Travellers who plan to be driving an automobile on their journeys may want to bring along a car mount for an iPad or tablet. There are numerous map and information applications that are useful to have by the dashboard, and car mounts enable travellers to keep their iPads and tablets close at hand when they are driving.
Reading Lights
Travellers with eBooks that use E Ink should consider getting a reading light if they plan to read at night. Sharing a sleeping space with others may make it impractical to use a regular light, and E Ink screens are not backlit. A reading light is a good solution because it lights up just the eBook screen, allowing the user to read without disturbing others in the room.
How to Buy iPad, Tablet, and eBook Accessories on eBay
The online retailer eBay is a great source for iPad, tablet, and eBook accessories. It is easy to search the site for the accessories that you need, and you can save money by buying them from local sellers.
You can search for the accessories you want from any eBay page with the search bar. Use a search term, such as " folio case", and then choose the appropriate series of categories when eBay returns the results. You can then choose the make and model of iPad, tablet, or eBook with which the accessory should be compatible. There may also be other features, such as colour and material, to choose from.
If you want to buy multiple accessories from the same seller, you can look to buy a bundle of products, and even save money. When you receive the results of your search, you should see a category listing the accessory as part of a bundle. Choose this category to see which other accessories a seller may be offering in a bundles. Purchasing accessories from local sellers can lower your shipping costs, thereby keeping total costs low. Whatever you choose, be sure to verify the seller's reputation before you make the purchase on eBay.
Conclusion
iPad, tablet, and eBook accessories make it easy for travellers to bring these devices along on their adventures. There are accessories that help protect iPads, tablets, and eBooks from the hazards of travel. Other accessories enable travellers to charge their iPads, tablets, and eBooks and connect them to other devices while they travel. Still other accessories just make it easier for travellers to use their iPads, tablets, and eBooks while away from home.
Choosing the right accessories for travelling depends on which devices travellers have, how they plan to use them, and by what means they are travelling. Not every accessory is useful for every traveller, but travellers can determine which ones benefit them by understanding the roles of iPad, tablet, and eBook accessories for travelling. eBay's large stock of these accessories makes it a good source for purchasing these products. By combining their knowledge of the accessories with a basic understanding of how to buy on eBay, travellers can buy accessories that can enhance their travel experiences.