Introduction
The ever-popular Apple iPad is available in a number of formats and generations, and it can be a bit of a minefield for the uninitiated. This guide aims to guide you through the decision making process to help you decide on the best model for your needs and budget.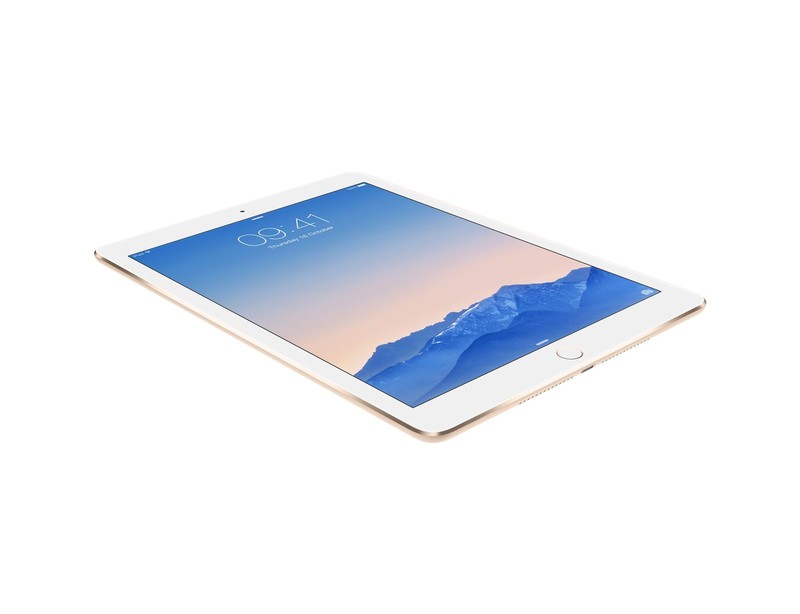 Add a caption
The iPad Air 2, Apple's latest full-size model (shown here in Gold)
Full-size or mini?
The iPad mini, with its 7.9 inch screen, is a cheaper, smaller alternative to the full size (9.7 inch) iPad. If you are on a budget, picking up a Mini is an attractive option because you get a tablet with similar performance (depending on generation) but at a more affordable price, albeit with a smaller screen.

Also, while the iPad Air is remarkably thin and light for a full-size tablet, if you travel a lot and space is at a premium, the Mini could be a good option for you.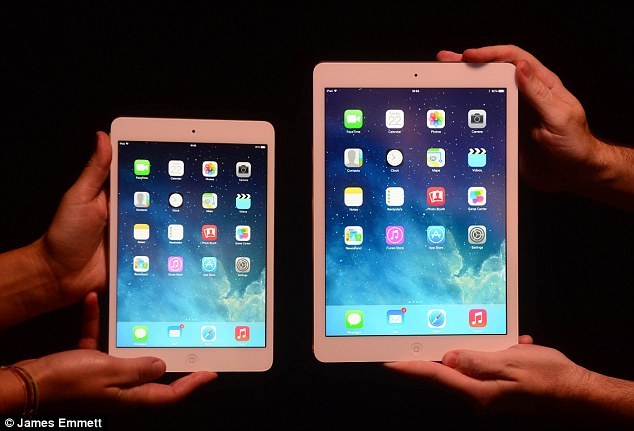 Add a caption
iPad Mini with Retina display shown alongside the first-generation iPad Air
Wi-Fi or Wi-Fi + Cellular?
All iPad models come with Wi-Fi, so you can connect to wireless networks at your home, workplace and out and about (e.g. in coffee shops and on trains). More expensive models, known as Wi-Fi + Cellular, include a cellular modem - exactly the same as in an iPhone - that allows you to get Internet on the move via a mobile Internet provider. If you travel a lot and mobile connectivity is important to you, the extra cost of a Wi-Fi + Cellular model may be worth paying. Remember to factor in the cost of mobile Internet service though - typically this is available either on a contract or pay-as-you-go basis.

Bear in mind that if you own an iPhone and your carrier/tariff supports it, you can use the Personal Hotspot feature to share your phone's 3G/4G connection with your WiFi-only iPad.
Storage options
iPads are currently available in the following storage sizes: 16GB, 32GB (older models only), 64GB and 128GB (newer models only). It's important to make the right decision here because the storage cannot be upgraded at a later date. 16GB might be tempting if you're on a tight budget, but bear in mind that the system software takes up at least a couple of gigabytes so you will be limited in the amount of apps and media (music, photos and movies) that you can store. 32GB or 64GB is a good middle ground, while 128GB is overkill for all but the most demanding professional users.

Latest generation or older?
The latest iPad Air retails from £399 upwards, and the iPad Mini sells for £319 upwards, so it's a considerable investment. It can be tempted to pick up an older generation model to save some money.
While models as far back as the iPad 2 and the original iPad Mini are still currently supported by the latest iOS 8 software, certain features are not available. It's unlikely that these older models will be supported by future major iOS versions. Also these models don't feature the Retina display, which is really a delight to use and worth the extra cost to move up to the next generation for all but the most budget-conscious. The original iPad is very long in the tooth now, and while you may be able to pick one up cheaply, you are likely to be disappointed as it doesn't support the latest iOS version which in turn means that it can't run newer apps.
Discounting these older models, your full-size options are:
3rd generation iPad - offers a speed bump over the iPad 2, and the all-important Retina display - still uses the original 30-pin Apple dock connector
4th generation iPad - essentially the same as the 3rd generation model but with the dock connector replaced with the smaller, reversible 8-pin Lightning connector
Original iPad Air - a further performance boost over the 3rd and 4th generation iPads, much thinner and lighter as the name suggests, and complete with Lightning connector
iPad Air 2 - yet another speed bump, and adds the Touch ID sensor so you can unlock your device and buy content without entering your PIN or password
The 3rd and 4th generation iPads are still perfectly serviceable, especially if you're more interested in browsing the Web than playing the latest games. If you must have the latest, then obviously the Air 2 is for you, but the original Air is still a superbly performing tablet with the same thin and light form factor.
If the Mini form factor is more your style, the original iPad Mini is the low-budget option. Internally, it shares much of the hardware of the iPad 2 but with a smaller screen and the new Lightning connector. Again it is partially supported by iOS 8 but support is likely to be dropped in future versions, and it still lacks a Retina screen. So the serious contenders are:
iPad Mini 2 (also known as iPad Mini with Retina display) - Almost identical hardware to the original iPad Air (same processor but clocked at a slightly lower rate as it's less able to dissipate heat). The 7.9 inch screen is Retina, unlike the previous generation.
iPad Mini 3 - A pretty minor upgrade to the Mini 2 - essentially just adds the Touch ID sensor that's also present in the iPad Air 2 and iPhone 6.
If you can live without the Touch ID sensor (it's convenient but not necessarily a must-have), then the Mini 2 is a good choice as you're getting the same performance as the 3rd generation without the price bump.
Final thoughts
For most people, an iPad is a serious investment. However, they do last a good number of years so there is little need to upgrade every year or two, or indeed to buy the latest-and-greatest model every time. They do tend to hold their value fairly well in the second-hand market, which is good news if you want to get rid of an older model to partially finance a new one, but unfortunately this means that while there are bargains to be had, you're still going to have to put down a significant chunk of money to own one.