When the iPad was first announced, Apple was adamant that the only size a tablet should be was 10 inches. That changed in 2012 when it announced a 7.9-inch tablet. Steve Jobs had previously said that 7-inch tablets were "dead on arrival", but the chances are he was still involved in the development of this smaller iPad.
So what's the purpose of the iPad mini? Well, it's actually a very smart product. Aimed more at people who want to travel with a tablet, it offers the same features as the iPad Air, but in a smaller, lighter design that's more easily carried. This next-generation iPad mini even has a Retina display, which was the only major omission from the last model.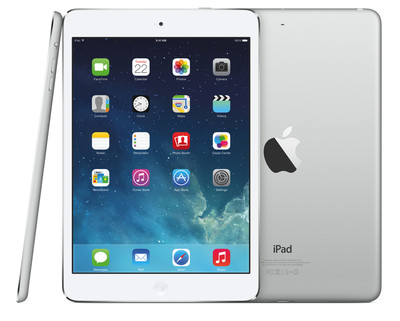 Other iPads work well with just Wi-Fi and opting out of mobile data means that you don't have any ongoing costs with your tablet. When it comes to the iPad mini though, you really might want to consider getting the 4G model, even if you only use it with pay-as-you-go data, because its portability makes it ideal for using on the road. As with all iPads, getting one with 4G adds about £100 to the price, so it's not a decision to take lightly. Still, if you opt to get one without, it's easy enough to get a Wi-Fi 4G hotspot at some point.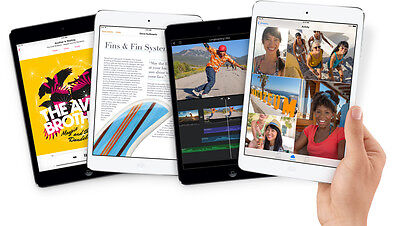 The original iPad mini had a lower resolution screen, which in this second generation has been replaced with a 1536 x 2048 IPS screen.
With that resolution, the
iPad mini
now looks even sharper and clearer than the iPad Air, which is a pretty impressive achievement for a small device. As with all the iPads, the IPS screen means you get great viewing angles, along with a vibrant image.
As with all Apple's devices, you get access to free video calling using FaceTime on the iPad. This means you can call anyone else with an iOS device and enjoy a high-quality video chat. If you've never used it, you'll fall in love with it from the first moment you try it. The rear camera is 5-megapixels and can record 1080p Full HD video. This makes more sense on this size iPad than it does on the larger models, but it's still not as convenient as a smartphone for taking lots of photos. The camera app on the new iOS is very slick and easy to use, and offers plenty of options for taking snaps. The front facing camera can record 720p HD video, and take stills at 1.2-megapixels, so it's not the most impressive, but it's good enough for video calls and selfies.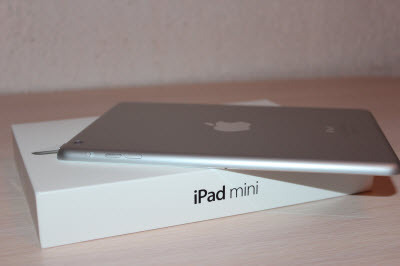 Add a caption
Battery life is good for the iPad Mini
Click to Edit caption
What's amazing is that the battery on the iPad mini last about as long as the iPad Air's. Despite the smaller size and high-res screen, you should get about 10 hours of battery life out of the iPad mini. It's worth remembering that although Apple optimises its battery, some non-Apple apps drain power a lot quicker — watch out for Facebook.
To save money, consider the older model
You can still get the old iPad mini, with 16GB storage and a non-retina display. It's cheaper, too — around £200. If you like the size, but can live with smaller capacity and a less impressive screen, then consider buying this original model.
Despite the fact that Steve Jobs decried smaller tablets when the 10-inch iPad launched, the
iPad mini
proves there is a market for awesome little devices like this. The move to a Retina display has meant that the iPad mini is more amazing than ever. It's got loads of power and offers pretty much the same experience as the larger tablets.
We'd go for the 4G LTE model, but if money is more of an issue, it's probably more sensible to get a bit more storage and add a 4G hotspot later on if you need to get online outside the house.
There's a lot to love about the iPad mini and, while it's still a bit expensive, you will get years of use out of it. Apple has a good record of supporting older tablets for a long time, too. A purchase of the
iPad mini
now will likely see you through until something even more amazing comes along in three or four years' time.