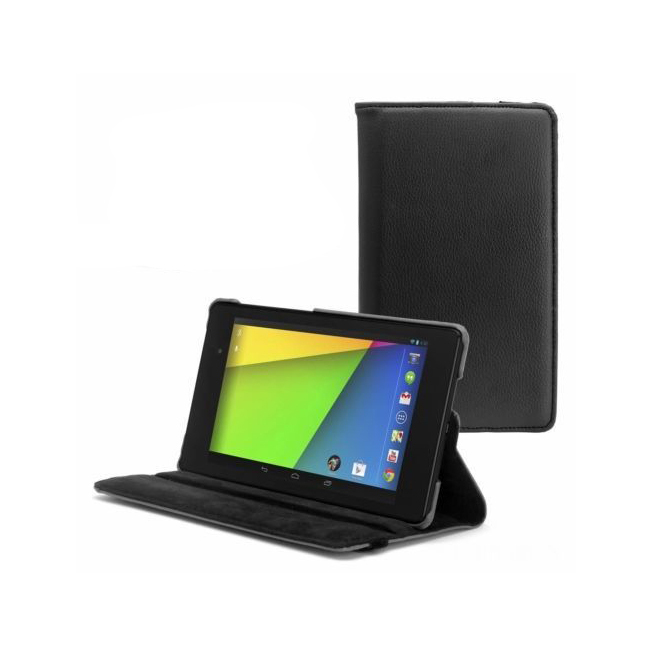 iPads, tablets, and eBook readers are similar in shape, as all of them are relatively small, slim, and lightweight and can thus be carried anywhere. They can be used for reading eBooks on the go, and many of them also come with other useful features. eBook readers are designated for reading and offer the fewest functions, while tablets and iPads are more advanced, helping users to keep organised and entertained as well.
Today, almost everyone knows how to use a computer, so most people can also quickly learn how to handle iPads, tablets, and eBook readers. If any of these devices is present in the family, many family members can enjoy it, from the youngest to the oldest. When looking for an iPad, tablet, or an eBook reader for family use, it is important to opt for one that has the most features in other to meet the needs of several people. iPads, tablets, and eBook readers are available from high street electronics shops, but can also be selected and ordered from the comfort of one's home via online auction sites, such as eBay.
Tablets for Family Use
Tablets are small, portable computers that are generally operated with a touchscreen. The main features that should be considered when buying a tablet include the touchscreen, memory, connectivity, operating system, and applications.
Touchscreens on Tablets
The touchscreen of a tablet is used in order to control and operate the tablet. By touching the screen in various ways, it is possible to open and close programs, move up, down, and across the pages, and use the zoom feature. The on-screen keyboard also allows users to type. For family use, it is best to acquire tablets with responsive touchscreens, so that even children can easily operate them. Larger on-screen keyboards may also be handy.
Memory on Tablets
As with normal laptops and computers, tablets come equipped with integrated storage space. The capacity starts at 8 GB, while some models extend up to 128 GB. The more media content and applications are stored in the tablet, the more memory is required. If the tablet is intended for family use, more storage space is probably required, especially if several people use the tablet their own different purposes. Games that children often prefer tend to take up quite a lot of space.
Connectivity of Tablets
Tablets can connect to the Internet via different services. Besides Wi-Fi, many tablets also work with 3G and 4G networks that use mobile broadband in order to connect to the Web. Mobile connections are useful when on the go and when no Wi-Fi network is available. Mobile network plans generally have limits, but everyone should be able to find a suitable package. If the tablet does not come with integrated 3G, it can often be tethered to a mobile phone that does support 3G networking.
Operating Systems on Tablets
Tablets may come with various operating systems, from Windows to Android and Apple iOS. The operating systems are platforms that run all the applications and other functions on the tablet. Apple iOS is used on iPads only, and it is quite easy to use. Android is used on most tablets, and it can be slightly customised by the manufacturers in order to fit their specific needs. For example, Android on Google tablets is not the same as Android on Samsung tablets. The Windows operating systems are similar to those used on laptops and other computers, and may provide the full functionality that is usually expected from PCs. However, Windows operating systems also require lots of memory and may slow the performance of the tablet.
Applications on Tablets
Applications are programs found on tablets, and each one of them performs specific tasks. The assortment of applications varies by the operating system. Apple iOS has the most applications, although others are not far behind. The application types vary, ranging from games to productivity tools, such as reminders and calendars. Generally, some applications are pre-installed on a tablet when it is purchased. More applications can be downloaded from online libraries. Usually the applications are free, although premium versions may have associated costs.
Comparison of Tablets and iPads
The iPad, the first tablet to be produced, is a multifunctional device that is designed for more applications than simply reading eBooks. iPads support an array of programs that can be used for entertainment purposes or to increase productivity. The application list includes both games and efficiency tools, such as calendars. The applications are available from the AppStore. In general, the iPad is similar to other tablets. The following charts compares tablets with iPads, helping to outline their similarities and differences.
| | | |
| --- | --- | --- |
| Device Type | Tablet | iPad |
| Operating System | Windows, Android, Symbian | Apple iOS |
| Applications | Downloaded from store particular to the OS | Downloaded from AppStore; widest selection |
| Connectivity | Wi-Fi, 3G, 4G | Wi-Fi, 3G, 4G |
| Storage Capacity | 8 GB, 16 GB, 32 GB, 64 GB, 128 GB | 16 GB, 32 GB, 64 GB |
Generally, tablets and iPads are quite similar because iPads are a subtype of tablets. However, because of its different operating system, the iPad has some extra features. For instance, it supports more applications than other operating systems.
eBook Readers for Family Use
An eBook reader is specifically designed for reading electronic books that can be bought and downloaded from several sites. Compared to iPads and tablets, eBook readers are the lightest, weighing about the same as an average magazine. Features to look for on eBook readers include their connectivity, formats, and ease of use.
Connections on eBook Readers
Most eBook readers connect to the Internet via their Wi-Fi capabilities. This connection type is important because books are generally downloaded from the Web. When equipped with a USB port, the eBook reader is also compatible with computers and other devices, and it is possible to transfer eBooks and other files from these sources. The USB port is also used for recharging the reader. The headphone socket is useful for listening to audio books or for using text-to-speech functions. Today's eBook readers are able to play digital music files, so it is possible to enjoy music when reading an eBook. For more storage, an SD memory card slot is handy.
Formats Supported by eBook Readers
The more file formats the eBook reader supports, the more versatile it is, and the more individual family members can benefit from the reader. Before buying a reader, it is important to check to ensure that it supports the types of files that are to be downloaded. Many new eBooks are copyrighted, meaning that the devices that can be used for reading them are restricted. Older eBooks that are out of copyright are more readily available and supported by more eBook readers. ePub, PDF, Kindle, and Sony formats are generally used on eBook readers.
Ease of Use for eBook Readers
Compared to traditional books, eBook readers offer many versatile options that make the reading experience interactive. The text can be wrapped, meaning that its size can be changed so that the text fits the screen, without the need to scroll left and right. When the text is hard to read, the text-to-speech function converts the text into audio. The pages of an eBook can be turned with control buttons that are either part of the touchscreen or included in a keypad. If the reader is equipped with a keypad, it is also possible to insert comments and notes into the text.
For best performance, eBook readers use electronic ink technology. The text on the backlit display is matte and uses grey tones that are best for the eyes and cause less strain than glossy screens. Compared to typical LCD displays, such screens consume less battery energy and can be viewed even in sunlight. On average, eBook readers need to be recharged every couple of weeks.
Buying iPads, Tablets, and eBook Readers on eBay
When looking for the best all-round performers for family use, first read the features and decide whether you need an eBook reader, a tablet, or an iPad. Once you have decided on your device, search for it by using the search box that you can find at the top of any eBay page. These devices are often characterised by their storage capacity or screen size, so you can include these features in your search terms. However, you can also start with a more general search and become more specific later, by clicking related searches that you receive together with the initial search results. After the initial search, you may also sort the results by auction time or price, if you know when you want the device or have a budget in mind.
Always read through the item listing and contact the seller, should you have any questions. Top-rated sellers are most likely to offer you the best products and service, so look for them by browsing the feedback and ratings that are given by other buyers.
Conclusion
iPads, tablets, and eBook readers are slim and lightweight portable devices that can be used for reading eBooks. Modern devices are simple enough to be operated by anyone in the family and a good all-round performer can be bought for family use. In order to meet the needs of more than one person, the iPad, tablet, or eBook reader should have many functions, so that everyone can find something useful.
eBook readers are the simplest devices. They are designed specifically for reading and listening to eBooks. They feature e-ink technology that provides a matte screen, which is easy on the eyes. Good eBook readers are easy to use and support a number of file formats, such as ePub and PDF.
Tablets can be used for other purposes in addition to reading eBooks. Different applications can be installed on them, including games and productivity tools. They come with plenty of storage space for media files and programs, and have touchscreens that make them easy to operate. Tablets work on Android, Windows, or Apple iOS operating systems. iPads, the first tablets ever produced, use the Apple iOS and therefore differ from other tablets. The widest selection of applications is available for iPads, for instance.