Whether your original iPhone USB cable is broken, you want a spare, or you need another type of USB, you can always purchase a new USB cable for your iPhone. The process is relatively simple, especially if you know the make and model of your iPhone. As different USB cables for iPhones include different ports, lengths, and types of cables, learning about these features can help you choose an option that suits your needs.
iPhone Model

It is important to check the model of your iPhone when you purchase a USB cable for it because different iPhone models have different plugs. iPhone 6s and earlier models feature the Lighting connector, while iPhone 4S and later models feature the larger 30-pin connector. Check to see which of these ports is on your iPhone, as you have to purchase a USB cable with a plug to match.
iPhone USB Type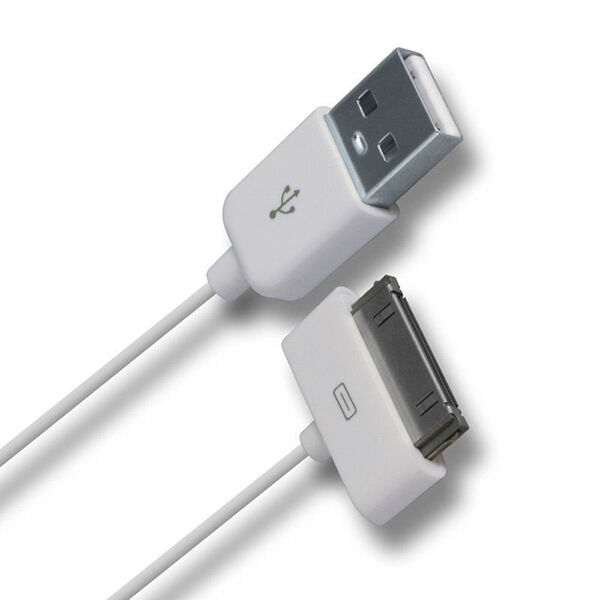 You can choose a USB 2.0 or a USB 3.0 plug to fit the standard USB ports on your computer, or a USB mini if you want to plug your iPhone into a USB Mini port. USB 2.0 is the most common option, while USB 3.0 offers faster data transfer, which is ideal if you want to sync a large music collection via the cable. iPhone 4 and previous models do not support USB 3.0.
iPhone USB Cable Brand
After choosing the USB type, decide whether you want to purchase iPhone USB cables from Apple or an aftermarket option from other manufacturers. Apple allows you to purchase and use aftermarket USB and Lighting cables without voiding your warranty. Consider that some aftermarket Lightning connectors may not work with your iPhone even though the manufacturers label these connectors as iPhone compatible.
iPhone USB Cable Length
The length of the cable is important if you plan to use it in specific situations. For example, if you want a USB cable that reaches from your charger on the wall to your sofa so that you can use your iPhone while it is charging, then you need a long length, perhaps a 5-metre cable. On the other hand, if you want a cable that does not get in the way when you plug your iPhone into your computer, then you need a short USB cable, for example a 15-centimetre cable.