In a world of ever-changing digital music players and handheld devices, the iPod Touch is a welcome addition. Successfully merging lightweight design with exceptional functionality, the iPod Touch pushes the limit of previous iPod designs. Designed with more memory, more power, more functions, and more capability, the iPod Touch comes with a range of memory options and funky colours to suit any buyer.
iPod Touch
The first generation iPod Touch, launched in 2007, was the first iPod equipped with a multi-touch screen measuring 3.5 inches diagonally and Wi-Fi. Users can browse the internet, watch YouTube videos, and download content from the iTunes store. Available in 8, 16, and 32 GB capacities, any of the classic iPod Touch model has ample storage. Individuals looking for a classy storage device without excessive bells and whistles can appreciate the simplicity and sophistication of the original iPod Touch.
2nd Generation iPod Touch
The 2nd Generation iPod Touch distinguishes itself by its refinement rather than features. Brought to the market in 2008, the iPod Touch Gen 2 has the same technology and memory of the original model; however, it looks and feels better. With rounded edges and oval antenna cover, it is more natural and comfortable to handle and easier to hold. Lastly, the screen blends into the device rather than standing separate from it.
3rd Generation iPod Touch
The 3rd Generation iPod Touch leaps into the future in 2009 with 32 and 64 GB flash drives. Now capable of processing faster and storing even more data, the 3rd Generation makes listening to extensive music libraries possible. To distinguish between the 2nd and 3rd generation, inspect the serial numbers: 3rd Generation iPods feature the serial A1318, versus 2nd Generation models with the 1288 engraving.
4th Generation iPod Touch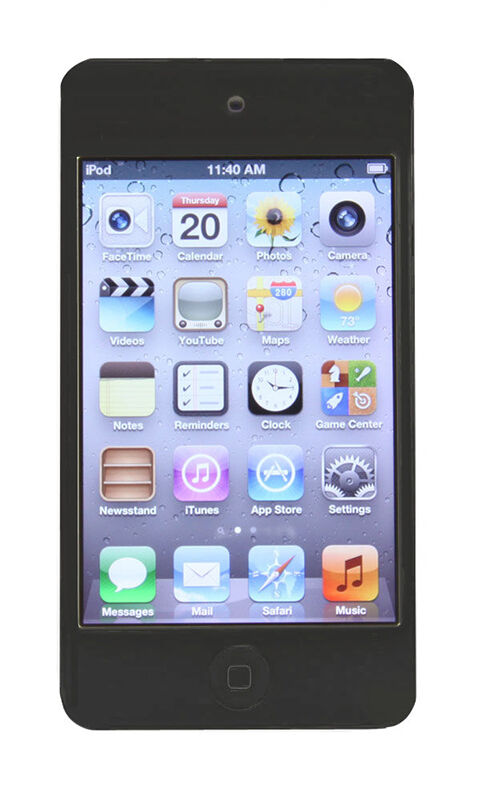 The 4th Generation iPod Touch reached new technology heights with the addition of two new features: a still camera and video camera. Available in a variety of capacities—8, 16, 32, and 64 GB—the 4th Generation comes in white or black. Easily connected, with a combination of music and video players and dual cameras, the 4th Generation iPod is perfect for people keen to streamline their handheld devices.
5th Generation iPod Touch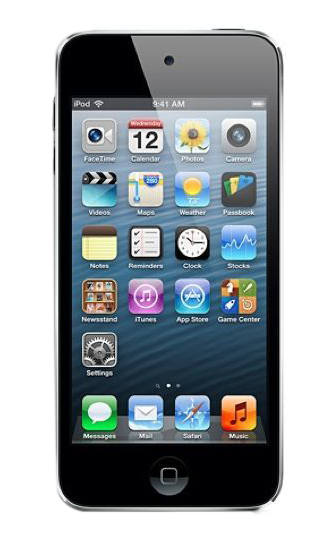 Possibly the most significant addition to the 5th Generation iPod Touch is the super-sized iSight camera, newly configured ear buds, and fresh, funky, modern colours. Having catered to virtually every connectivity requirement—Facebook, Twitter, email, free FaceTime Calling—plus room for other apps, the 5th Gen Touch makes a separate mobile almost unnecessary. With its larger screen and better display quality, watching videos is more pleasurable, and the improved microphone makes voice memo recording much more effective.