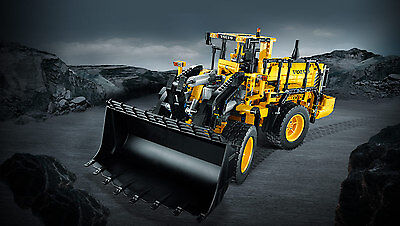 what to do to invest
now quality is everything, you need to keep the lego in a as-new condition as possible. remember lego retire sets after 1-2 years so a set like the 42030 RC VOLVO L350F WHEEL LOADER costs about £160. if you buy it and keep it for at least 3-5 years you can sell it for upwards of £250-£400. keeping it all sealed and in great condition is the key.
even if lego set isn't 100% new, as long as all the pieces are present and its all been built up to show off the quality of the item then it will be a doddle to sell. the pleasure in lego is the building so build away and enjoy. the biggest sets command the most money, they cost more but they hold value for longer as less people buy them. the older sets are very popular with collectors and normal buyers. below is a link to the eBay lego technic set search. this will show you complete sets based in the uk. so let the big kid in you get out and build so advance lego and be amazed how small pieces can all fit together into a great moving toy. simply brilliant engineering and design.
http://www.ebay.co.uk/sch/Construction-Toys-Kits-/18991/i.html?_from=R40&_dcat=18998&Item%2520Type=Box%2520Sets&_nkw=lego+technic&rt=nc&LH_PrefLoc=1
I disclosed in my review that I received the product as part of a promotion from the brand.