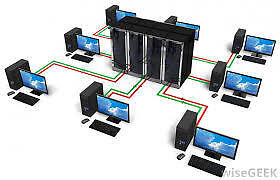 How to choose
Over the years I have looked at the various providers around the world, watched sellers come and go. A lot are reselling other providers services or even 3rd level reselling.

Always go with a good provider, I have found 123-hostinguk a good provider they are small but they are reliable. There are several types of hosting but if going for reseller hosting or stand alone hosting avoid unlimited sellers as their is no such thing as unlimited and someone has to pay for it. As they say if it sounds too good, it is.
There are several options also available for platforms, with a windows server the control functions are a lot harder than a linux one and you even have less features and more of a headache to script with. I would always recommend a cpanel hosting service and this offers ease of use from beginners to experienced users. When choosing hosting if the provider has ns1 and ns2 , or even ns.0 and ns1 as name servers, they are likely to be resellers and if their server goes down so will your site. Always register your domain names external as well as this leaves you in control if you need to move.