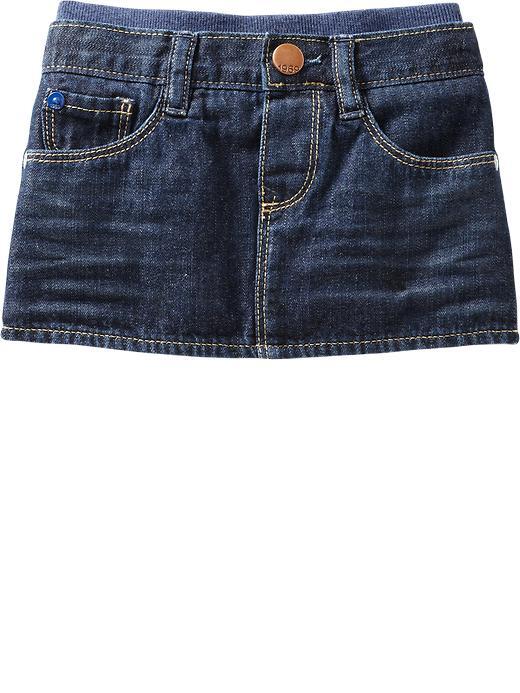 Wearing a micro-mini skirt is a fun and engaging trend that more and more women are attempting these days. The short skirts are a great choice for showing off legs, ramping up appeal, and putting together a look that is both stylish and enticing. Of course, when wearing such a high-stakes item as a micro-mini skirt, many women may be left with several questions regarding how to pull off the look with aplomb.
This buying guide walks women through the ins and outs of wearing a micro-mini skirt, giving them helpful hints on preparing outfits, including pairing a skirt with the right shoes and even matching a micro-mini to important locales and events. With the help of this guide, women can put together the ideal micro-mini ensemble and even access some key purchasing advice that can aid them as they search for a great micro-mini. The guide also offers tips on finding and buying a micro-mini skirt through the online auction site, eBay.
The Do's and Don'ts
The following ten tips can help a woman who wants to wear a micro mini skirt make the most out of the experience. The tips range from the purely pragmatic to the fashion-oriented, giving women a range of options to consider in assembling a micro-mini skirt outfit.
1. Do Remember Undergarments with a Micro-Mini Skirt
No matter how fancy free a woman is, she should always remember to port undergarments with a micro-mini skirt. There are plenty of comfortable options out there that can give a women adequate coverage. Shapewear is a useful option that could be considered with the micro-mini skirt as it can give a svelte and controlled look to the hips and upper thighs.
2. Don't Forget to Tend to Legs When Wearing a Micro-Mini Skirt
With the legs on full display in a micro-mini skirt, they should be well-tended before their star performance in these short items of clothing. Legs should be shaved or waxed, exfoliated, and well-moisturised to give them a smooth sheen and tone. Healthy skin can also make legs look leaner, and a light tanning creme or bronzer can go a long way towards streamlining the legs. Whatever technique she uses, a woman should prioritise the grooming of her legs when wearing a micro-mini skirt.
3. Don't Pair a Micro-Mini with Short and Tight on the Top
The legs are already the statement piece in a micro-mini skirt ensemble. Wearing a tight top to accentuate the bust line or add yet another level of oomph to a look can leave a woman looking as if she is trying too hard. A narrow silhouette on the top also draws focus away from the legs, while a wider silhouette at the top can make legs look longer and leaner. When sporting a micro-mini skirt, women should veer towards dolman sleeved tops and tunics. A subtle off-the-shoulder shirt with a wide and loose silhouette can be a way to add some spice to a woman's top half without completely putting a look off-balance and distracting from the legs.
4. Do Think About the Practicalities Involved in Wearing a Micro-Mini Skirt
A woman wearing a micro-mini skirt has to sit eventually. When putting together an outfit with a micro-mini skirt for an event, women can do well to remember the practicalities of life. Is sitting down at some point a part of the function? How revealing is her micro-mini skirt in that type of scenario? How easy would it be to get in and out of the car? Women can use different types of micro-mini skirts for different scenarios, making their lives much easier and potentially less embarrassing.
5. Do Go for Gamine with a Micro-Mini Skirt
Sexy is as sexy does. Many women misconstrue tight and short for serious sex appeal. More and more women, however, are beginning to understand that gamine and charming can be a look that really brings the heat. Whether going for a period look or a boho look, a micro-mini skirt can be leveraged in a way that makes its fun-loving characteristics also its most attractive qualities. Looks like these can be achieved by pairing a micro-mini skirt with oversized off-the-shoulder tops or vintage lace-up boots, emphasising charm and joie de vivre over out-and-out sex appeal.
6. Don't Forget Line and Proportion
Not all micro-mini skirts are created equal, and some of these short skirts flatter certain builds better than others. A woman with straighter legs might look for a skirt with more flow to add femininity to the legs. A woman with a fuller figure might look for an A-line skirt and pair that skirt with a chunky platform heel or wedge ankle boot to lean out the leg. It is also advisable to look for silhouettes that are age appropriate. While a woman over 35 can certainly get away with a micro-mini, she might look into more refined or polished silhouettes and stay away from a look that is too youth-oriented.
7. Do Wear Leggings and Tights
Bare legs with a micro-mini in spring or summer can work well, but there is no shame in a woman wearing tights or leggings with a micro-mini skirt any other time of the year. Tights and leggings also introduce a wealth of dynamic possibilities to an outfit, bringing in a way to add bright colour or unique patterns to an ensemble. For the months that are not too hot but not too cold, another fun and stylish option are knee-high socks.
8. Don't Forget the Right Shoes
Wearing the right shoe is an essential element when putting together a micro-mini skirt look. In general, women should eschew spiked pumps outside of certain club settings. These shoes can cheapen an outfit. For women who like height in their shoes, platform pumps can provide the leg-lengthening properties of a more traditional high heel while adding style. Platforms can also lean out the leg, as their wider, more solid proportions can make legs look thinner and more streamlined. With a micro-mini skirt that features a loose cut or an A-line, knee boots can be a good choice that adds some fun and charm to a short skirt ensemble.
9. Do Make the Legs the Focal Point
With a micro-mini skirt, there is no need for anything other than the legs to take centre stage. The decolletage should not be low or revealing, and shirts should not be cropped to reveal a midriff. Likewise, accessories such as oversized necklaces or earrings should not draw the eye up and away from the legs. A woman wearing a micro-mini skirt should feel confident letting the skirt do its work, making her legs the centre of attention.
10. Don't Wear a Micro-Mini Skirt in Inappropriate Settings
While micro-mini skirts can be perfectly charming in many settings, there are plenty of locales for which they are inappropriate. By and large, micro-mini skirts do not work well in office environments, schools, churches, or business meetings. A micro-mini skirt can be well-leveraged for a night out at a club, on a summer day off from work, or to meet friends for drinks or dinner on a weekend. When purchasing a micro-mini skirt, a woman should carefully consider where and when she can wear this dynamic and fun item of clothing.
Shopping for Micro-Mini Skirts
Micro-mini skirts can be found in some variety at local retailers. However, these retailers typically offer seasonal selections and adjust their offerings based on major trends and dominant colours that are currently in fashion. This can make the offerings quite limited for a woman who is looking to explore a wide range of creative options. Online auction sites such as eBay, on the other hand, offer much more diverse catalogues that are useful to women in search of a larger selection of micro-mini skirts and accessories.
Buying Micro-Mini Skirts on eBay
To begin a search for micro-mini skirts on eBay, you can start off by running a basic search by entering a term in the search bar located at the top of any page on the site. To get an idea of the overall range of skirts available, you can run a search for "micro-mini skirt." If you have a particular colour, pattern, or style in mind, you can run a more specific search such as "plaid micro-mini skirt." When you run a search, eBay also offers related search suggestions which can help narrow a search or open up new possibilities that you may not have considered otherwise.
Getting to Know Your Sellers on eBay
When buying any item on eBay, it is important that you take the time to get to know the seller from whom you are interested in purchasing an item. You can do this by researching the seller's past auctions and reading the feedback the seller has received from previous customers. You should also consider the seller's payment requirements, shipping methods, and shipping costs before making a decision. Understanding how a seller works can go a long way in ensuring satisfaction with the purchase.
Conclusion
Wearing a micro-mini skirt does not have to be a complicated process. If a woman follows the tips listed in this guide, she can put together a micro-mini skirt look that is sassy, practical, and fashion-forward, all in one ensemble. By considering key issues such as size, fit, cut, and appropriateness, any woman can wear a micro-mini skirt and look great in it. Finding and purchasing these fun skirts can be easy as well, especially when a woman leverages the power of online retailers such as the auction site, eBay. On this website, a woman can find everything from an A-line mini to a club-style micro-mini and the accessories she needs to complete a look. By carefully searching through auction listings and reviewing the sellers from whom she wants to buy, a woman can utilise eBay to access one of the largest catalogues in the market and find her ideal micro-mini skirt.